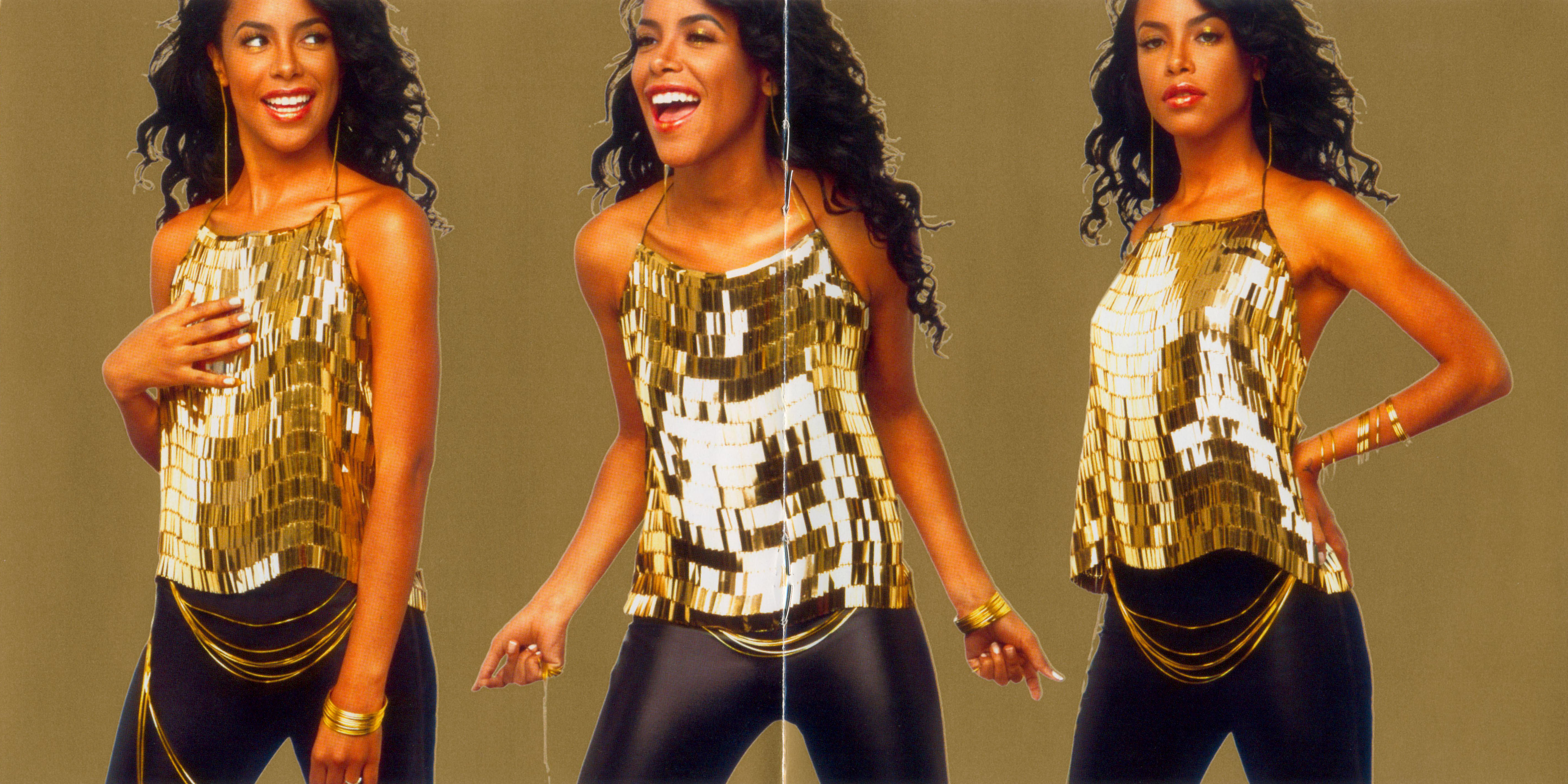 (Article Written By Sope Soetan)
It may have been 11 years since starlet Aaliyah tragically passed away but her name has never been more prevalent than it's been in the past few months. This can be accredited to the talks of a possible biopic as well as the much-publicised idea of a 'new' album consisting of previously unreleased tracks. Despite the fact that only three albums were released in her short but illustrious career, those collections are widely seen as R&B masterpieces. Stephen Erlewine once referred to her eponymous final album as "one of the strongest urban soul records of its time".
However it also goes without saying that there is a wealth of unreleased material floating around the web that have become just as revered as the songs from her official releases.
http://www.youtube.com/watch?v=xVPjNe4sc6Q
So I'm going to state my thoughts, feelings and opinions on the prospect of new music…
The Music:
As a long-time fan I certainly welcome the possibility of new material because I think it would be really interesting to hear her wondrous voice laid over modern-day beats especially given the fact that her musical style can be heard in quite a few of today's singers (Rochelle Jordan, Ciara, Ginette Claudette etc.). However it has to be prepared properly and already the media coverage of the album with many conflicting reports clearly shows the management of the project is being mishandled, greatly due to individuals from Blackground making statements regarding the involvement of certain collaborators before they eventually retracted the statements.
There's also the risk of the long-awaited music not being up to standard many expect because all the creation and production is happening with the ARTIST not having a final say on her OWN music with decisions being left to a series of nameless people. Nonetheless, if the quality doesn't live up to the greatness of her previous offerings, her legacy will remain untouched regardless of the impending output.
On the other hand a major argument against the issuing of new music is the fact that these songs were unreleased for a reason and perhaps they should just stay in the vaults leaving fans to their imagination so they aren't left disappointed.
Drake as Executive Producer:
Since the beginning of Drake's career, the Canadian rapper has made no secret of his adoration for the late star from sampling her music to getting tattoos in her honour. While it's okay that he's a fan of her work but maybe he should just stay a fan. Numerous Aaliyah supporters have been puzzled at the idea of him executive producing the new album when he never knew her on a personal level. Personally I don't have a qualm with him contributing a feature or two but I absolutely don't agree with him being at the helm of the project overseeing all the key decisions & details.
It's not like he knows what Aaliyah's preferences were…
Nevertheless it could be argued that due to his influence on R&B music as of late perhaps he's the one that could impeccably introduce her artistry to a new generation of music lovers who might not know of her earlier work. The unveiling of the atmospheric track, 'Enough Said' widely divided critics & fans alike because of his mere presence on the song which was scattered with profanities as well as the alleged dig at Chris Brown. Upon hearing the song producer Flying Lotus hastily tweeted "I think Timbaland needs to choke someone out … When I'm dead, don't mess with my music. Don't be having whoever 'finish' my demos n shit. F*** all that".
Whatever the case may be it cannot be denied that the Aaliyah's delivery was nothing short of top-notch reminding fans of her mesmerising tone, perfectly placed melismas and incredible ease in the lower registers. If this is a preview of what's to come in the future then I don't see why this album can't be a worthy addition to her already cemented iconic status because it's evident this sound works exceptionally well for her.
The lack of Missy Elliott & Timbaland input:
Arguably what most fans are upset about is that the duo behind her signature sound, Timbaland & Missy Elliott will not be participating in the project despite Blackground employees stating otherwise. While the team were definitely an integral part of her musical evolution many people don't seem to realise they weren't the ONLY collaborators she had a great musical chemistry with. Spectators also don't realise they only chiefly produced 'One In A Million'. Tim & Missy would collectively go on to contribute only 3 songs to what would become her final album 'Aaliyah'. So it can be presumed that they had started drifting apart from one another musically especially since Missy had gone on to have a successful career in her own right & Timbaland had become one of the most in-demand producers in music working with the likes of Ginuwine & SWV.
Yet I can't help but sympathize with fellow fans on the notion that not only should they definitely have creative input but they would also be a much more sensible & understandable choice for the role of executive producers.
The absence of support from Aaliyah's family:
Aaliyah's family have denied any involvement in the posthumous album. "There is no official album being released and supported by the Haughton family," proclaimed the late singer's brother, Rashad Haughton. Take note of the use of the word 'supported' this means that this project will happen with or without their approval which is very unfortunate because they are likely still mourning the loss. Which it makes it all the more confusing that Barry Hankerson, the head of Blackground who is also Aaliyah's uncle is fine to let all this happen even though his OWN relatives disagree with the idea but alas Hankerson owns the rights to all her unreleased recordings and he can do what he pleases even if it isn't morally a good decision.