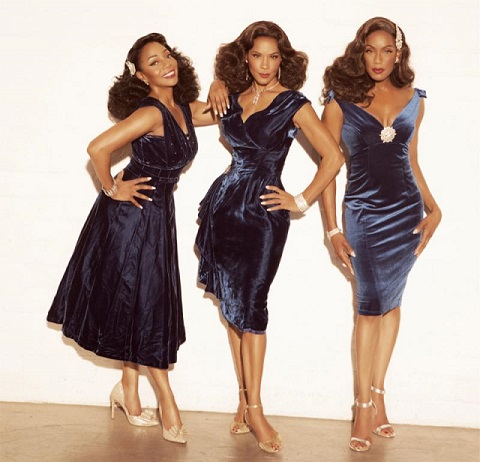 En Vogue, one of the top 5 selling American female music groups in history, has signed a worldwide deal with Entertainment One (eOne). The group's new album, entitled Electric Cafe, will be released this summer with a U.S. summer tour to coincide with the release. Current members Cindy Heron-Braggs, Terry Ellis and Rhona Bennett are kicking off an international tour performing at the Cape Town International Jazz Festival in South Africa and then heading to Europe for the next month.
En Vogue has sold over 20 million albums worldwide and has also amassed over 30 million streams and over 26 million YouTube views of the group's top 6 hit singles alone, the R&B and Pop smashes "Hold On," "Free Your Mind," "Never Gonna Get It," "Giving Him Something He Can Feel," "Don't Let Go," and "Whatta Man" (with Salt N Pepa). En Vogue has won seven MTV Video Music Awards, three Soul Train Awards, two American Music Awards, and received seven Grammy nominations.
Adds Cindy Heron-Briggs, "We are excited to join the Entertainment One Music family of artists. Our new release has been a long time coming and we can't wait to share where we are musically today! Hope our fans will enjoy." Terry Ellis affirms, "We're ready to get busy and look forward to partnering with Entertainment One Music."
The group had previously released the new song "Deja Vu" last year.