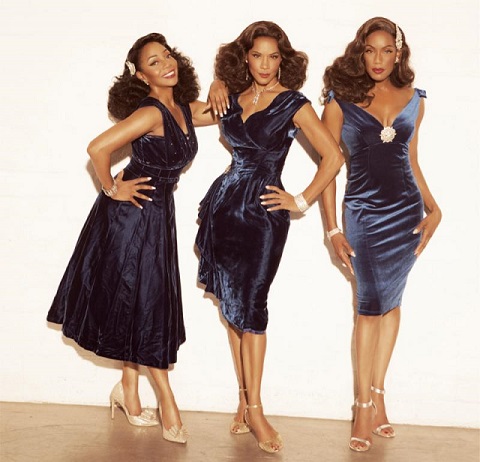 Legendary r&b group En Vogue have just announced they will perform on the ABC hit music series "Greatest Hits". The series, which is hosted by legendary comedian Arsenio Hall, features veteran acts performing hits from the 80's, 90's and 00's. En Vogue is set to hit the show and perform their timeless classic "Free Your Mind".
Joining En Vogue on the show will be emerging group June's Diary, whom En Vogue mentored during season 1 of BET and Kelly Rowland's TV series "Chasing Destiny". The episode is set to air on July 21st at 9 PM.
The group, which is now made up of Cindy Herron-Braggs, Terry Ellis, and Rhona Bennett, have sold over 20 million albums during their time in the music industry and have gained multiple Grammy Nominations. To go along with celebrating 25 years in the industry, the group has begun work on their upcoming album "Electric Cafe". They recently premiered the project's first single "Deja Vu".