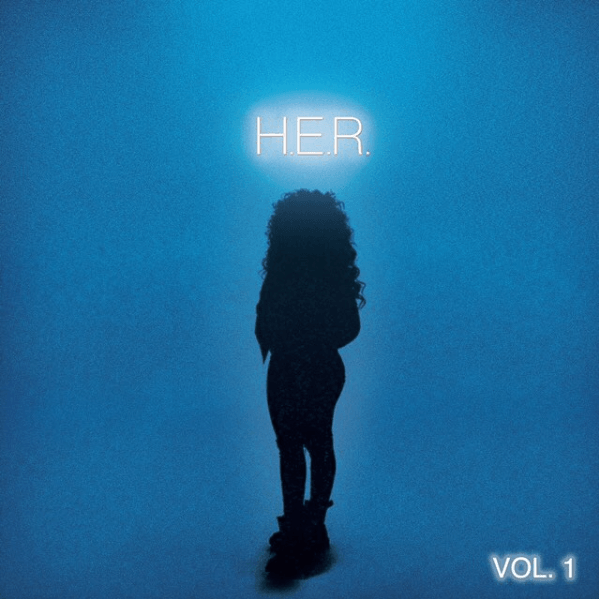 Words by Edward T. Bowser, SoulInStereo.com
Who is H.E.R.?
Um, I mean, who is she?
Not much is known about the mysterious project that popped up the morning of Sept. 11 – what we do know is that DJ Camper serves as executive producer, it's being released under RCA Records (so you can bet this project has been masterminded for awhile) and that it has the support of some of the biggest names in R&B. Tweets from Tyrese and Alicia Keys helped push it to No. 1 on the iTunes R&B charts almost instantly.
While not confirmed, word in these Internet streets is that H.E.R. could be Gabi Wilson, who wowed audiences at the BET Awards a few years ago.
Now old-head music curmudgeons like yours truly might whine about how H.E.R. is a very obvious publicity stunt to garner buzz for this mystery artist. But let's face it – it's 2016 and the game has changed. This isn't 1994, where an artist can simply sit on the couch with Donnie Simpson, drop a new video and self a half million records.
In this age of viral buzz and instant gratification, the old rules are out of the window. I'm not mad at RCA for trying a new approach.
Besides, I'm just here for the music. And H.E.R. – whoever she is – delivers.
H.E.R. Vol. 1 is a brief, 20-minute teaser of what I assume is a larger project. And what's here is quite promising. The album opener, "Losing" is a brilliant midtempo groove with H.E.R.'s vocals floating in a sea of emotion: "When I feel lonely, that's when you start acting choosey." It's almost reminiscent of Brandy at her peak.
The project has a very heavy, dark vibe, and it's at its absolute dankest on "Facts," complete with echoing vocals that creep across the track. Despite the atmosphere, don't expect a bunch of depressing themes – in fact H.E.R. admits to her lover "you make me want to put my phone down." That's the ultimate romantic compliment in 2016.
H.E.R. sounds angelic over the heavenly arrangements of "Focus" yet is down for whatever on "Wait for It," which samples Floetry's "Say Yes," THE greatest babymaker of our generation. She even covers Drake's "Jungle," making it much more soulful that his original version.
H.E.R. doesn't give us much, just enough to grab our ears and pique our imaginations. If the goal here was to make us thirst for more, mission accomplished.
I don't typically review EPs, but H.E.R. Vol. 1 just shows too much promise to ignore. No matter who H.E.R. is behind that shadowy silhouette, one thing is certain – she has our attention now.
Best tracks:  "Losing," "Wait for It," "Focus"
Can't get enough of Edd? For more album reviews, relationship talk, pop culture news and Keith Sweat hero worship, visit SoulInStereo.com and follow him on Twitter @etbowser.