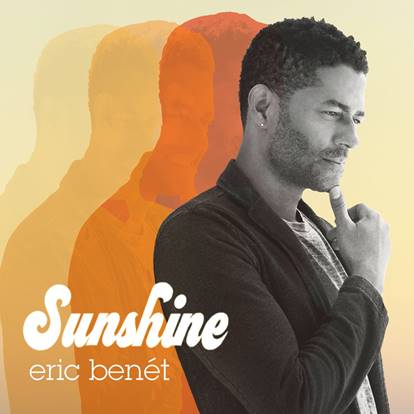 It's been over three years since rnb singer Eric Benet released his last album, and today he announces that he's completed the recording of his eighth album. The album is currently untitled and is set to release this fall 2016.
Along with the news of the new album, Benet has announced his new single "Sunshine" which you can listen to a sample of below. The single will be available for download on May 13th along with a studio performance video of the song that features his daughter India Benet.
 
The new single "Sunshine" is a smooth summer groove, featuring Benet's classic singature falsettos. Benet had the following to add about the song;
"Sunshine" is a reflective memory about a relationship that has lost its spark, with a longing for how love-filled & joyous their lives used to be in the past. The song will hopefully inspire people to actively create and savor the joy and 'sunshine' in every one of their relationships."
Stay tuned as more details emerge about the new album and also for a full listen to the single.