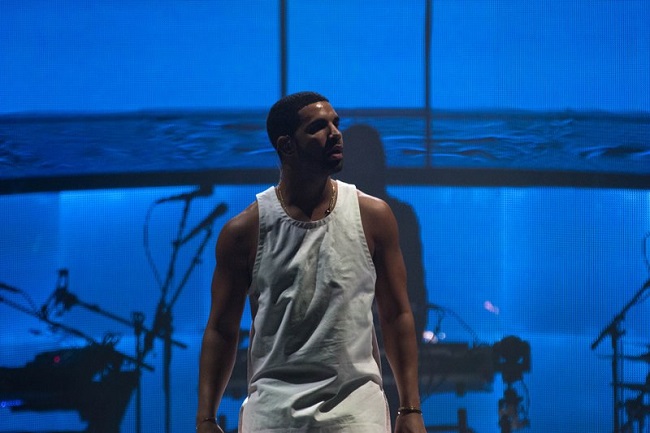 *Photo by Rishad Daroo Photography
On Thursday, Drake returned home to Canada for his "Would You Like A Tour"? concert, which also featured Miguel and Future. The event was held at Rogers Arena in Vancouver, British Coumbia. Strangely enough, the name of the tour wasn't the only question presented. Prior to the tour even starting, there were reports that Future was no longer apart of the show, so people were wondering if Future was actually going to show up. Music experts were also wondering how R&B star Miguel would fit in with such a heavy Hip Hop audience on sight. Lastly, were fans going to continue supporting Drake after he abruptly cancelled and rescheduled a handful of tour dates? The answer to all three questions, as evidenced by the artists' presence and crowd reception, was yes.
Future came on first and hyped up the crowd with his hits "UOENO", "Bugatti", "Turn On The Lights" and his current single "Honest". His set was short, but luckily for fans of Future, he returned to the stage later on in the evening to perform "Love Me" and "Same Damn Time" with Drake. It's very likely that a lot of people didn't know who Future was when he first hopped on stage, but the crowd definitely recognized his songs. Miguel came on after and arguably was the star of the night with his energetic performance. Backed by a four piece band, Miguel sang songs from his first two albums which included "Use Me", "Sure Thing", "How Many Drinks", "Lotus Flower Bomb", "#Beautiful" and "Adorn". Miguel was on tour with Alicia Keys' earlier in the year, so it's amazing to see his versatility as he's able to capture both R&B and Hip Hop crowds. After Miguel got the whole crowd buzzing with his vocals and dancing, the man of the hour, Drake, finally got on stage and opened up with "Tuscan Leather" to a sold out crowd. Drake's stage setup was very impressive, though it was eerily similar to Kanye West's set. It's easy to forget just how many hit records Drake has because he's constantly putting out new music, but his setlist quickly reminded people just what kind of impact Drake has had on Hip Hop. In addition to the hits, Drake has performed a couple of songs from his new album "Nothing Was the Same" including "From Time" where he brought out Jhene Aiko. Her sweet angelic voice was a nice addition to the performance. Drake continued his flurry of hits and finally closed out the show with "Started from the Bottom". Drake may not the most well-received artist to traditional Hip Hop fans, but there is no denying his star power and his catalog of hits. That is why Drake is the biggest artist in Hip Hop right now.