Family, fans, and music lovers gathered at Porter Sanford III Performing Arts Center on Saturday for the First Annual Left Eye Music Fest. The day was chocked full of fun and a lot of love for Left Eye.
The stylish OMG Girlz got a huge surprise as they hosted the Kids Concert, the first of three scheduled shows. While introducing the next performance, TLC's Chilli joined them on the stage. "I started crying when I saw her," explained Miss Beauty of the ever popular trio of pop stars.
Currently working on a TLC biopic, Chilli spoke from the heart and explained how she respects the Lopes family. "They always work so hard to make sure people remember Lisa," said the singer, actress and mother. After pulling their emotions together, the OMG Girlz continued to host the show which boasted performances by Domani Harris aka D-Money (rapper TI's son and star of VH1's "TI & Tiny: The Family Hustle"), Cymia Telleria (Cash Money Records), Gabbie Rae (Purple Ribbon Kids), and the New KnERDS, a group of young educational activists spawned from the Lisa Lopes Foundation.
Audience members of the Tribute Concert held later that day received a special treat when hosts Blaque decided to sing together. "It's been almost two years since we saw Natina," said Shamari Devoe. These ladies hadn't performed together in many years but you could never tell because they harmonized perfectly. It was obvious all three members (Brandi D, Shamari Devoe, Natina Reed) were ecstatic to be together again as they playfully introduced acts like Alaia Young (Lisa's cousin), Ejypt (developed by Lisa), Alix Lapri (Crown World Entertainment), Dondria (So So Def), Daron Jones (DPS Productions), Rude Boys, and Lisa's younger sister Reigndrop Lopes, the queen of "hip-rock."
The excitement didn't stop there. One special young lady, Earthtone, compelled the panel of music industry executives Shanti Das (Press Reset), Kawan "KP" Prather, (Ghet-O-Vision), Ian Burke (BurkeStone Entertainment), Sheri Riley (GLUE), and Kyle Young (Kyle Young Designs) to stand do their feet for a well deserved ovation during the Talent Showcase. "Oh you WILL be talking to me after this show is over," declared KP as he became excited at the idea of working with this young lady. Earthtone was also chosen by Shanti Das to perform at her ATL Live on the Park music series later this summer.
"We will definitely be doing this again next year but this time we are going to start planning in January so we can make it even bigger and better," said Ronald Lopes, Lisa's younger brother who manages the Lisa Lopes Foundation.
Philadelphia native Lisa 'Left Eye' Lopes was most widely known as a member of hip-hop/Pop/R&B super group TLC. The group skyrocketed to success in the early 90's selling over 50 million albums worldwide before Lopes' tragic death in a car accident in Honduras ten years ago.
Blaque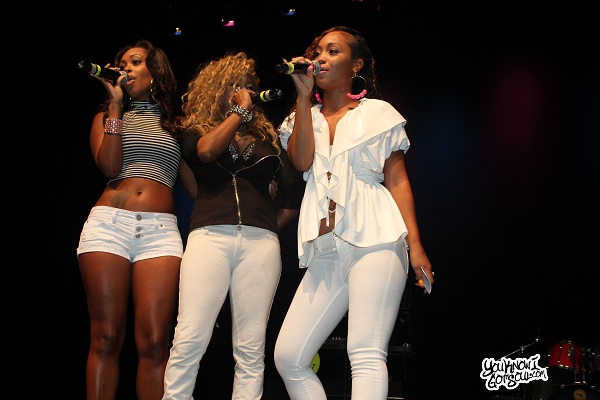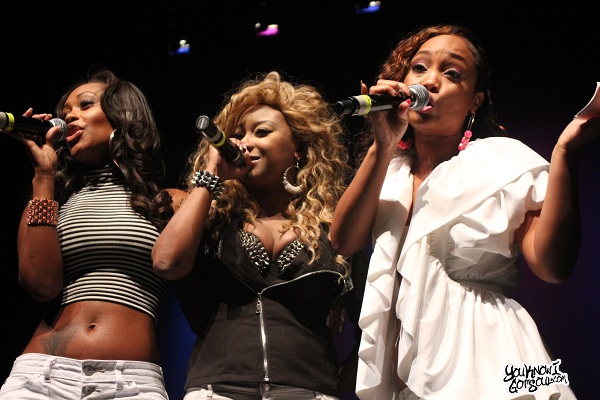 Chilli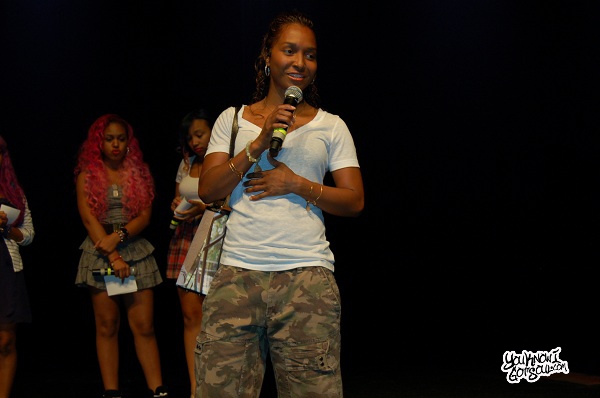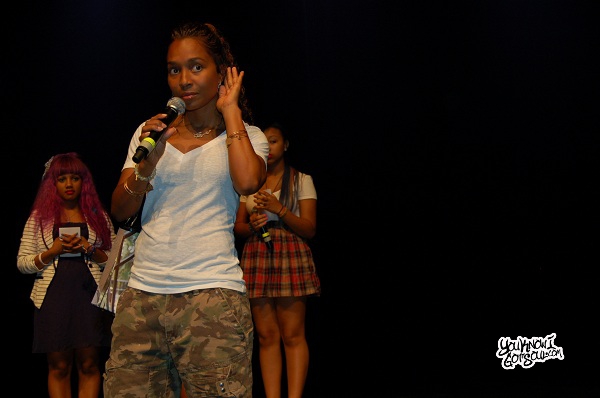 OMG Girlz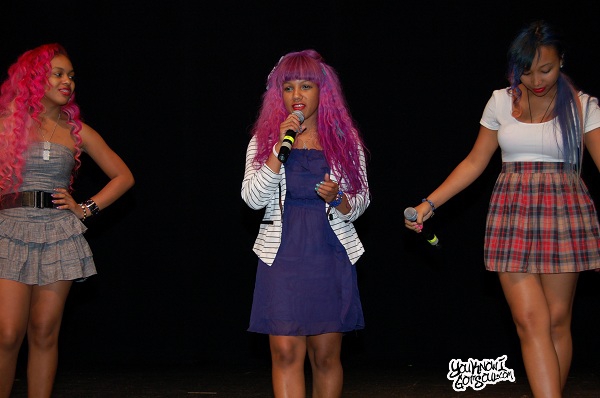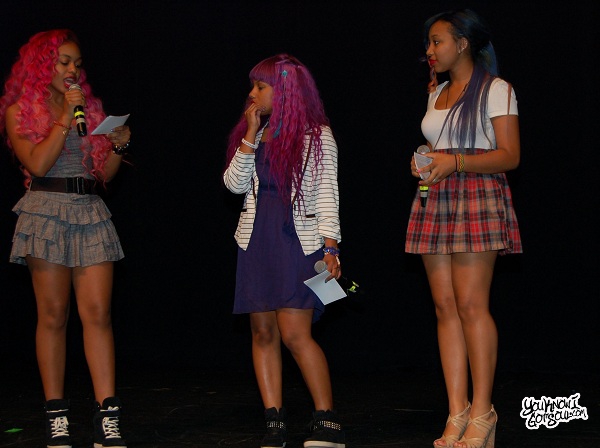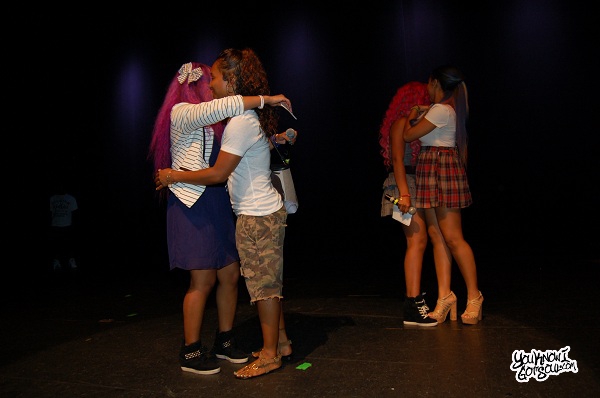 Photos courtesy of LEMF