Does anyone remember that Public Enemy song " Don't believe the Hype"? Well when it comes to The Soul Factory Presents BELIEVE IT because the HYPE is very REAL! Month after month The Soul Factory has packaged and delivered the most engaging shows to their audience. It's no wonder their fan base grows every month despite who they're booking. Which leads me to believe you don't have to be a star in the commercial sense to be part of their show just extremely talented.
First up was Virginia transplant Sanura. She stepped on stage like a runway model. To call her Statuesque is an understatement so when her vocal ability exceeded her beauty it was a pleasant surprise. Her cover of Erykah Badu's window seat along with her original music was classy and timeless.I can't wait for her EP release this month.
Kay Tunes opened her set with the second single off her EP " I Cried " immediately connecting with the female audience. It was amazing to watch her gently caress The Soul Factory crowd with her melodic tone. If you don't believe me you can witness it for yourself at the May 15 installment of Sol Village.
In usual form Soul Factory saved their best for last Ms Honey LaRochelle. She lit the stage on FIRE with just her smile! Then she started singing and blew the whole stage apart! Lets just say she had me at HELLO! Song after song she wowed the audience with her vocal gymnastics! Her years of singing background and touring with the best( Roberta Flack & The Brand New Heavies) have definitely paid off! Although her set was little too short for my taste it had the audience chanting for more Thanks to Roberta Flack who was sitting in the audience they got their wish for an Encore.
Once again The Soul Factory has proved to be an underground assassin when it comes to intimate live music concerts. Up & coming artists looking to break into the New York City Scene should definitely consider them as an option.
Honey La Rochelle & Kay Tunes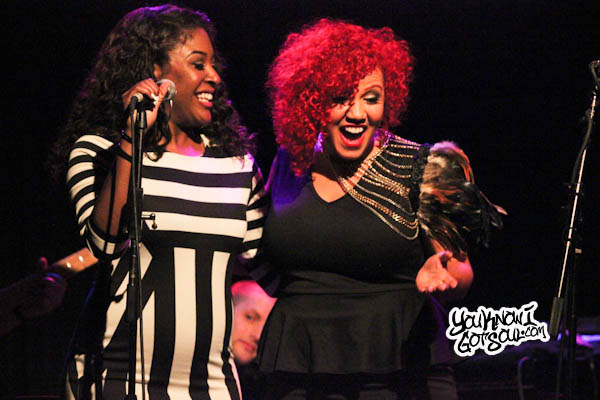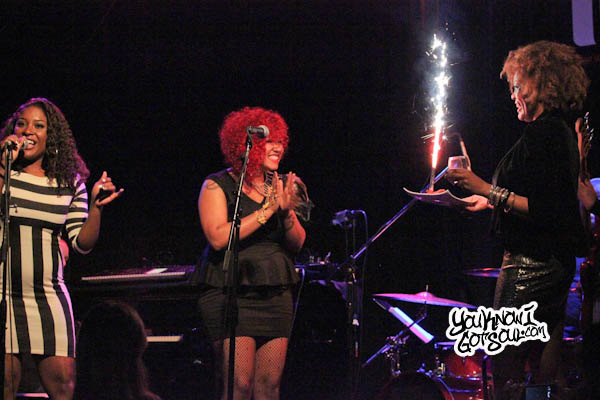 Honey La Rochelle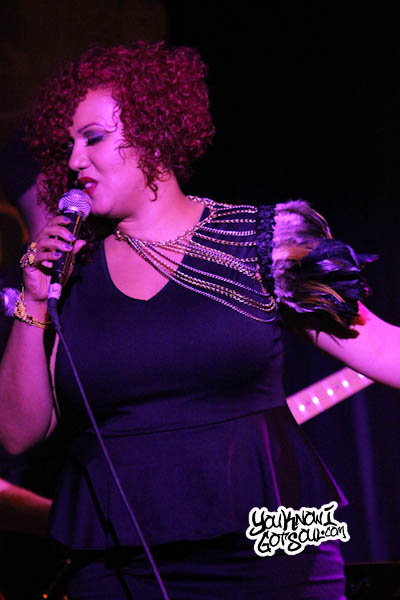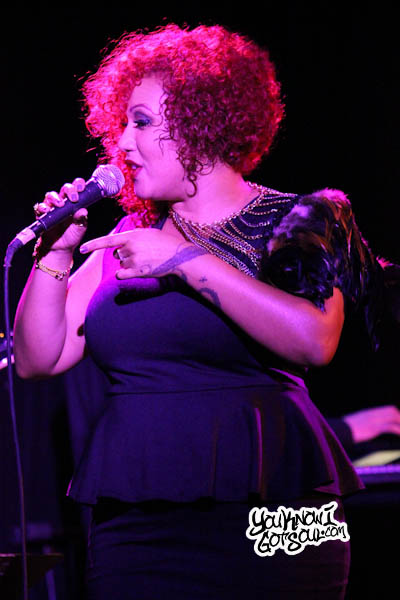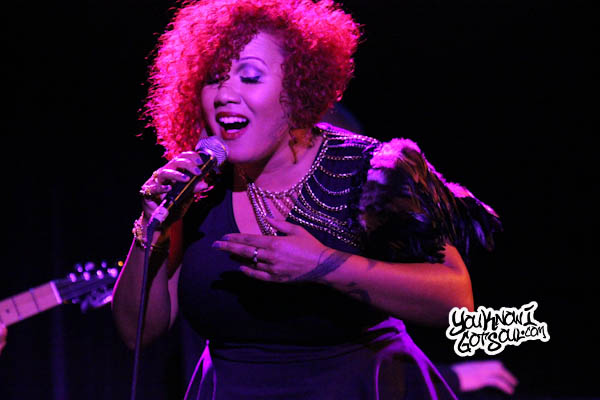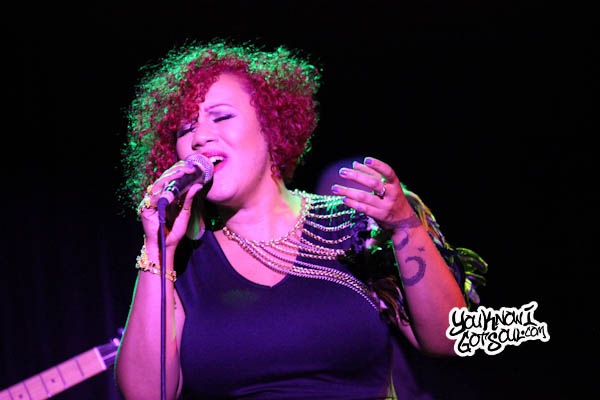 Kay Tunes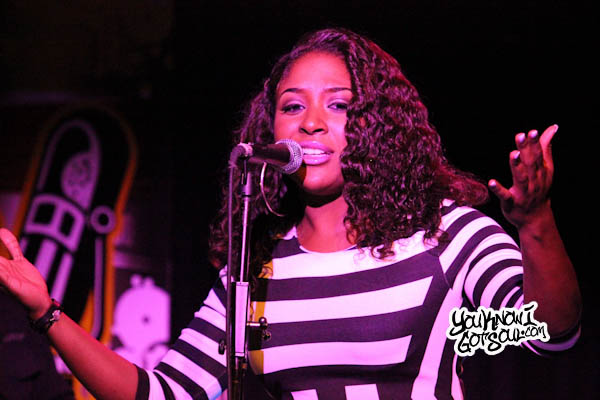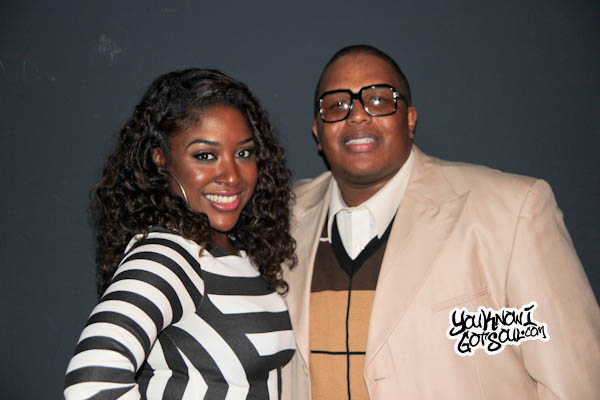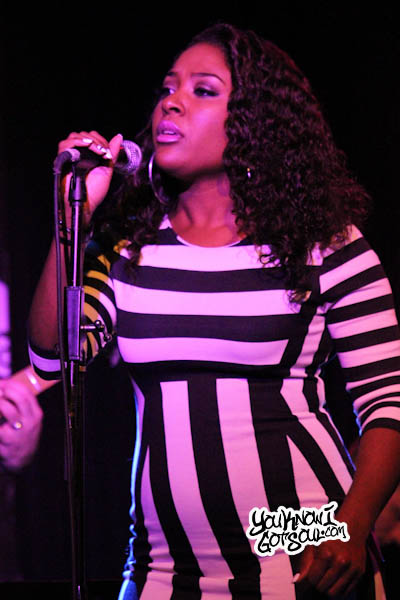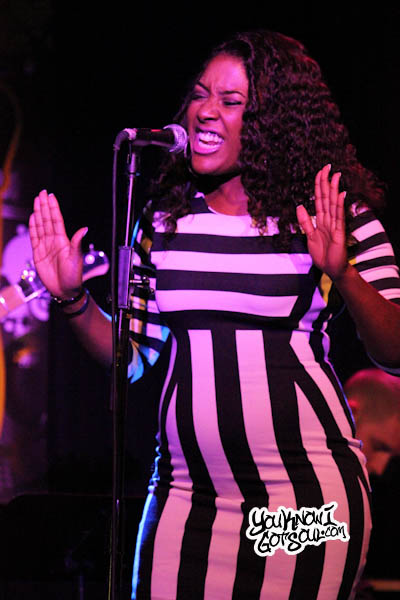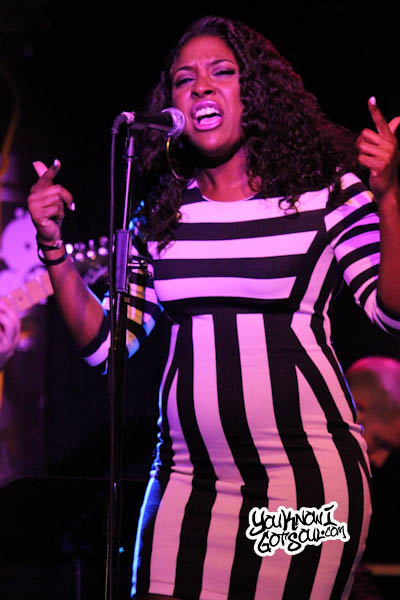 Sanura