You ever go to a restaurant, taste a dish you've never tasted before then get home and can't stop thinking about it? You figure what the hell I'll just go back tomorrow and get some more, but what you didn't realize is they only make that dish once a month due to its rare ingredients and lengthy preparation time. That's the best way I can describe what The Soul Factory Presents is to their audience. A rare dish served once a month.
This past Saturday's installment featured Brianna Collette, Geno Young, & Kim Hill.
Brianna opened with her Billie Holiday vocals and delivered a solid performance while showing the crowd she knows her way around a stage. However it was Geno that set the tone for the night. His improvisation with the LRC funk band took the audience into his own world of music. I'm not quite sure they wanted to leave once his set was over, but Kim Hill would not be denied and brought them all back! You'd never know she hadn't performed on stage in 6 years! Her awkward girl routine was brilliant and engaging. We won't call it a comeback cause she's been her for years!
Once again The Soul Factory Presents has proved to be one of the premiere independent music concert series in NYC. If you're not a believer then become one on March 30th.
Kim Hill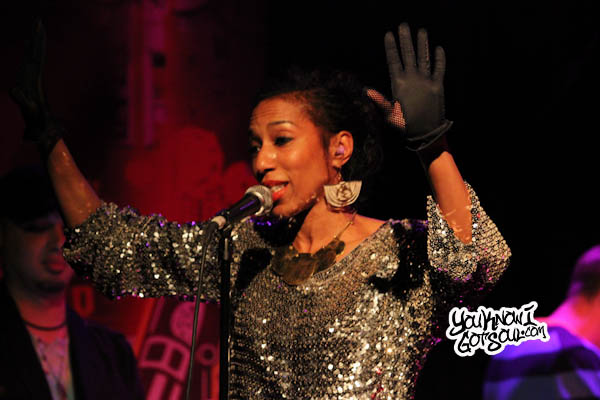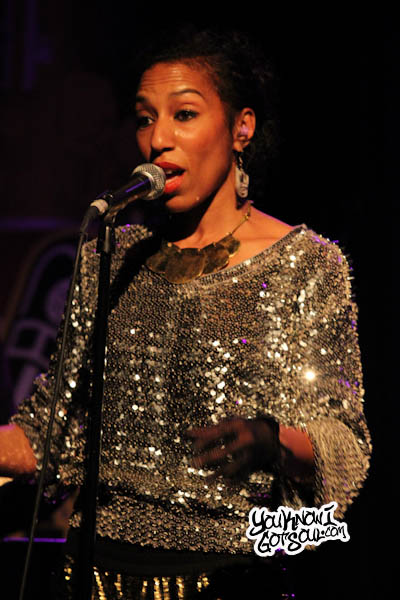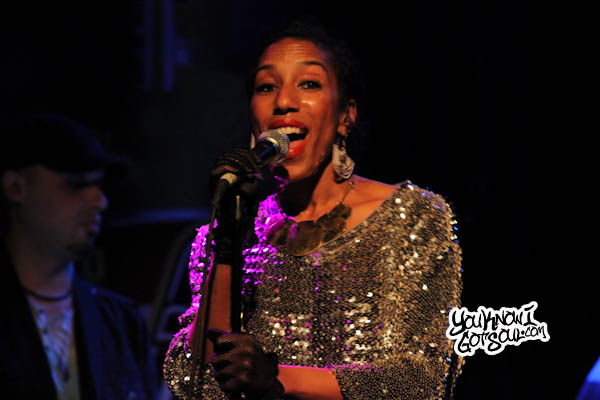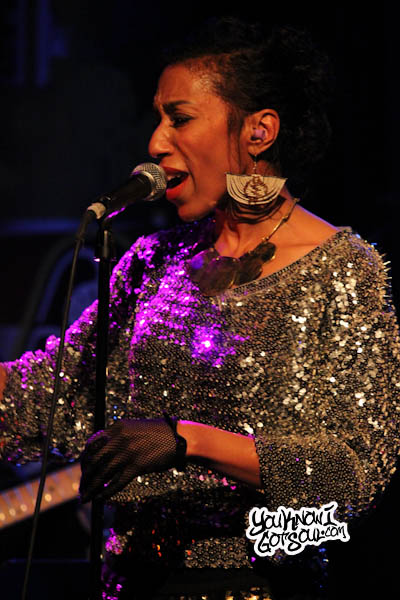 Brianna Colette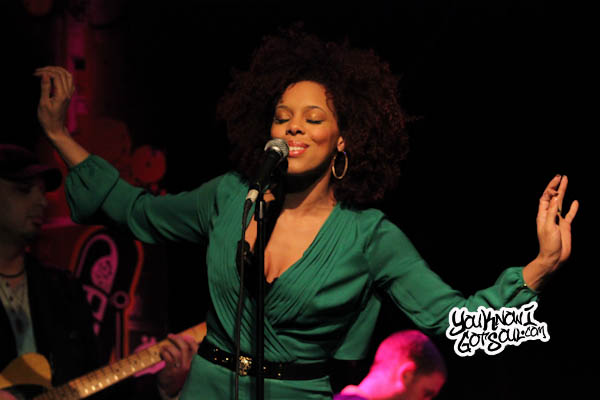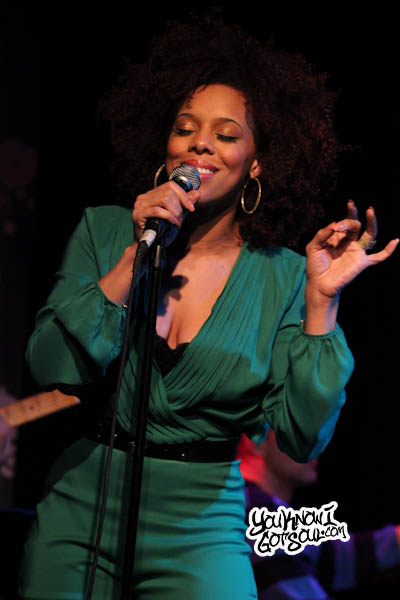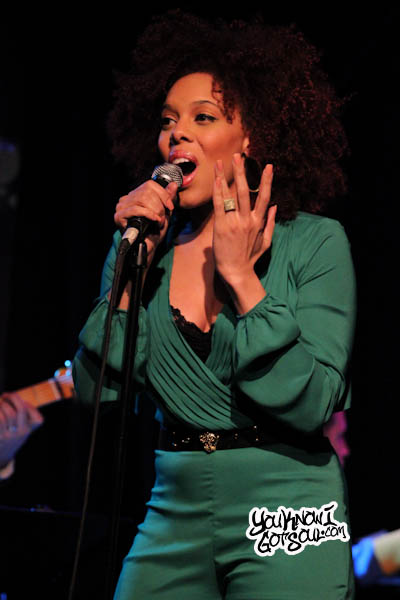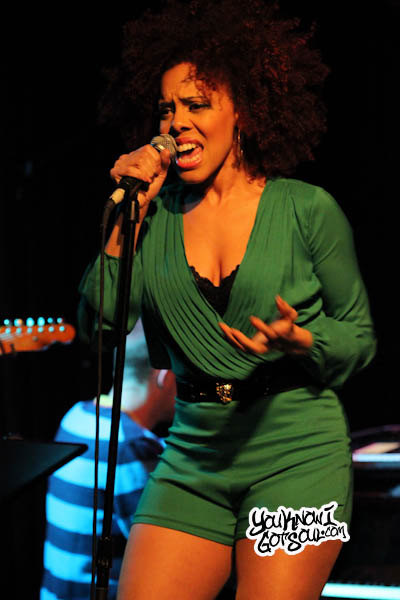 Geno Young