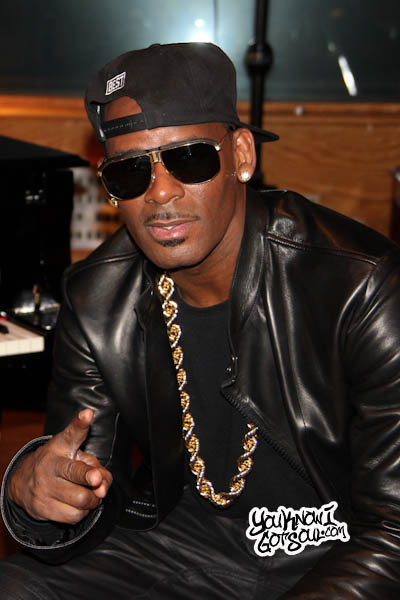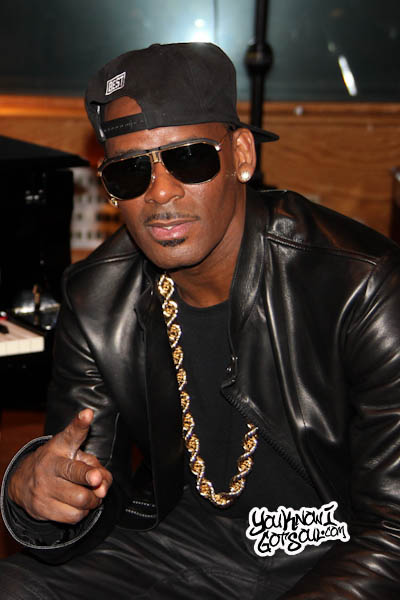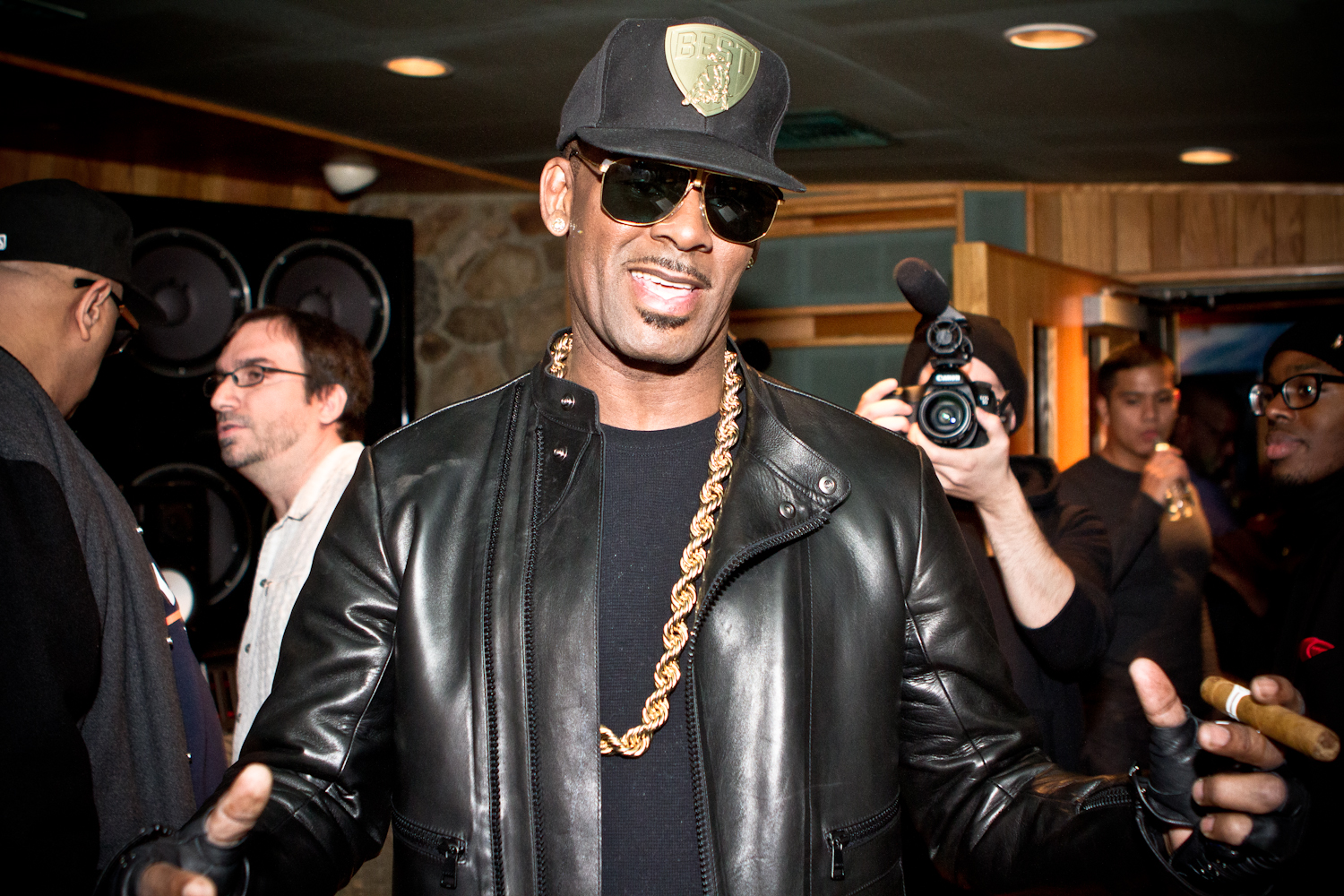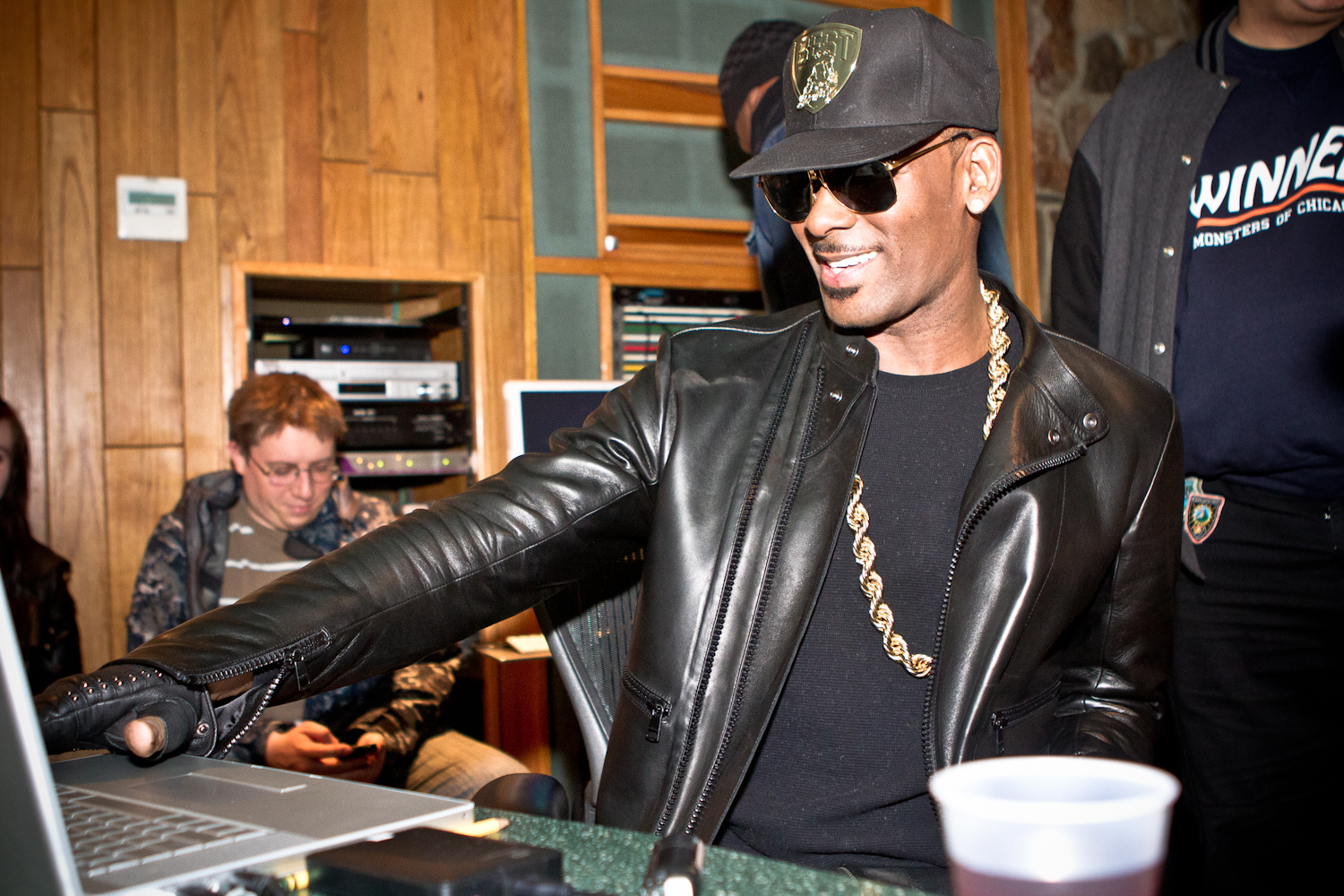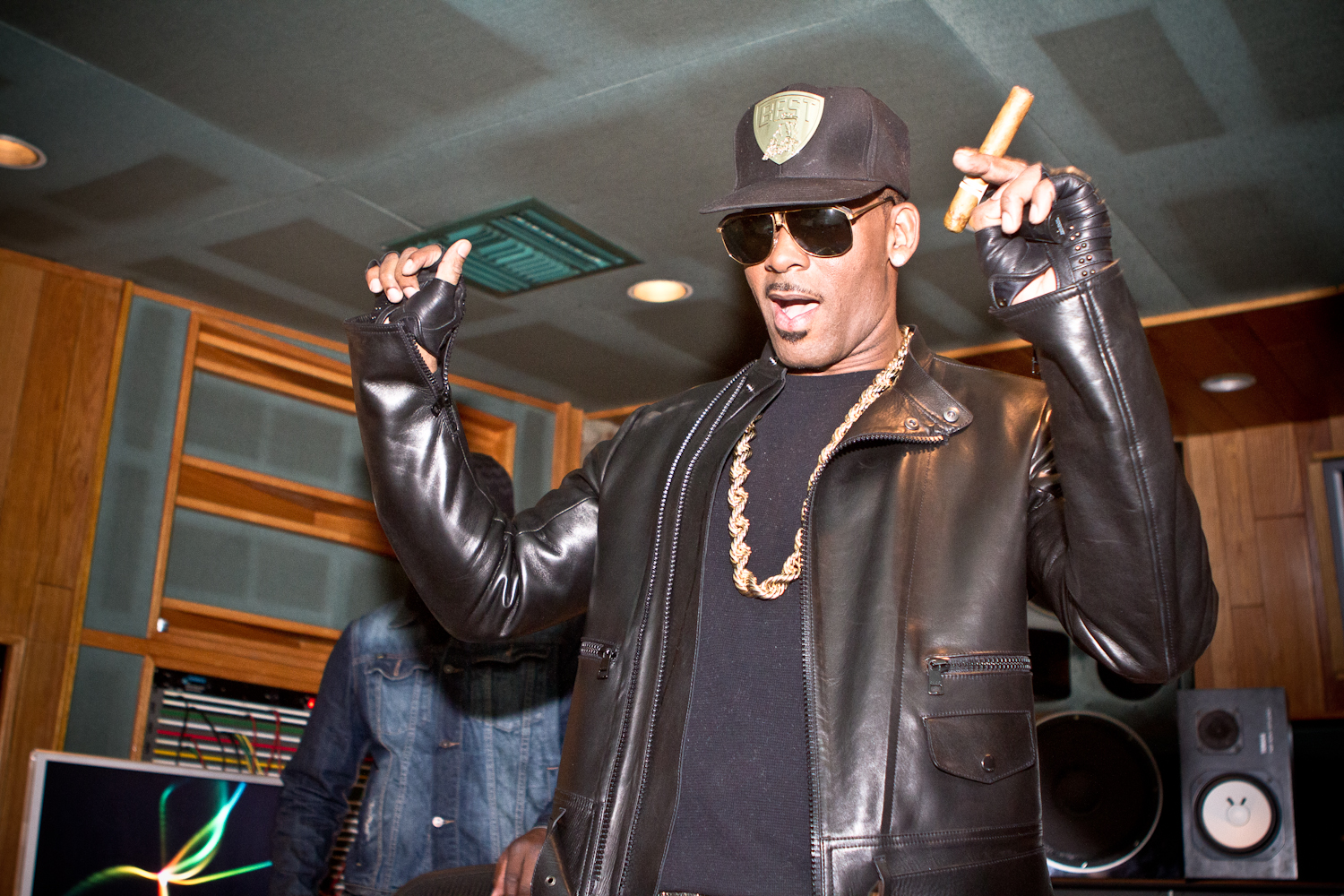 YouKnowIGotSoul was in the house last night for R. Kelly's "Black Panties" album listening event in NYC which took place at Platinum Sound Recording Studios. An intimate gathering of selected members of the press were invited out to get the first listen to the new album which is due out next month. Upon entering the room, Kelly began to explain the title "Black Panties" and that it wasn't meant to be overly sexual, but very inspirational, because making love to him was inspirational. He then went on to explain about how when he was starting out in his career, the label wanted to steer him away from making songs like "I Believe I Can Fly" because those songs didn't look like they were coming from him, they wanted more of the sound you'd hear from Jodeci and Guy. This led him to go into a story about how how he saw people chase Bobby Brown out of the mall because he was so famous (he joked that he even chased him himself), but when he released his first single "She's Got That Vibe", nobody was chasing him. It wasn't until "Honey Love" that he finally got chased and he knew he had made it.
So with the "Black Panties" album, he wanted to make this the new "12 Play" album. He wanted to make sure every song was hot, so that even though everyone might not like every song, there will be people collectively who like all of the songs individually. He brought up the point that after releasing "Write Me Back", he took a year and studied the radio to see what was going on, and discovered that artists had been studying him! (He specifically named Trey Songz, the Dream, and Future). So he figured it was time to flip what they were doing back over to himself.
At this point, he went through most of the songs on the album (except for the deluxe edition songs and current singles) and took time to explain some of them. First was "Legs Shaking" with Ludacris which he explained was a ballad for the strip clubs. Next up were "Cookies" and "Throw Money On You", which were two bangers that also fit into that strip club vibe but of the more uptempo variety. Then came "Marry the Pussy", which is sure to catch many people's attention, but he explained he always has a song on every album that is the "signing off" song, and this was the one for this album. In fact, as he mouthed the words towards the end of the song, he even got down on one knee! A couple of ballads followed, "You Deserve Better" as well as the collaboration with Kelly Rowland on "All the Way", someone he mentioned he was finally able to get together with. Rounding out the album were "Spend That" with Jeezy (made the album at the final minute) and "Crazy Sex" which were two more uptempo bangers. R. Kelly then went into a poem he had memorized that he said unfortunately wouldn't make this album, but he planned to save as a treat for the next which (which he already started). Before going into the final cut "Shut Up", he explained that during a show a couple of years back, he was holding a note and heard a pop in his vocal chords and eventually collapsed off stage. People were hating on him and doctors told him he might not be able to sing at the same level, but he got right back at it and this is his song to brush off the doubters.
To summarize, R. Kelly definitely had something to prove with this album, especially coming off of two adult r&b masterpieces. He took it back to the "12 Play" era because that's what people were asking for, so "Black Panties" is sure to please those fans.
Photo credit: Andrew Fennell