Yesterday marked the debut release of a boisterous new album and commercial aimed at amplifying the benefits of healthier child nutritional and exercise choices. The releases of "Drink WAT-AAH!" and "Songs for a Healthier America", co-produced by Hip Hop Public Health and the Partnership for a Healthier America, was celebrated with a special, star-studded live event, presented by WAT-AAH!, premium water for kids and teens. The concert included performances from contributing artists and special guests including Ashanti, Ryan Beatty, Doug E. Fresh, DMC of Run DMC, Matisyahu, Monifah and Nils Lofgren at New York City's Symphony Space.
Artists that performed for an audience of 600 New York City school kids, included Doug E. Fresh with Dr. Oz, DMC of Run DMC, Ryan Beatty, Ashanti, Matisyahu, Monifah and J Rome, Brady Rymer, Ashthon Jones, Our Time, Nils Lofgren, Artie Green and The Ailey School Dancers among others.
Presenters and speakers included Sam Kass, Executive Director of Let's Move! and Senior Policy Advisor on Nutrition; Dr. Olajide Williams, Founder of Hip Hop Public Health; Tina Charles, WNBA's MVP 2012; Rose Cameron CEO/Founder of WAT-AAH!; Inez Dickens, District 9 New York Council Member along with others.
A 10-minute "Instant Recess" style video engaging youth in fun physical activity also debuted. The video, created for the compilation's next single, 'Let's Move,' features talented young dancers from The Ailey School (the official school of Alvin Ailey American Dance Theater) along with Iman Shumpert from the NY Knicks.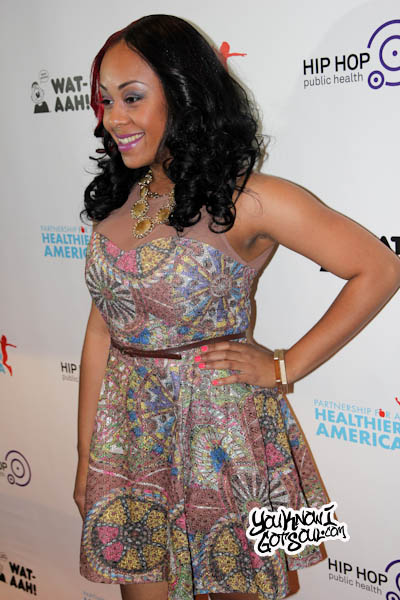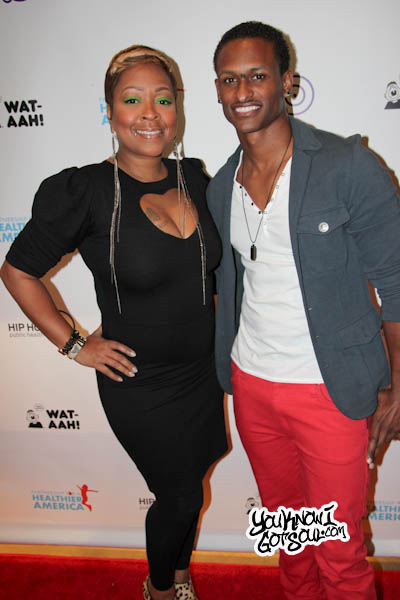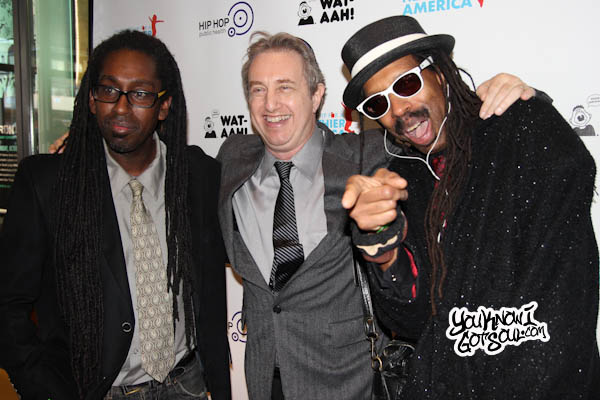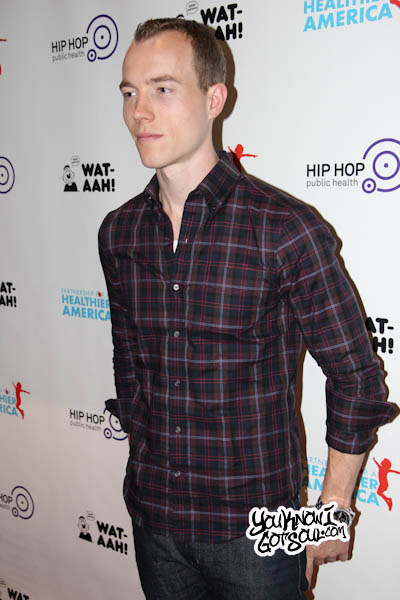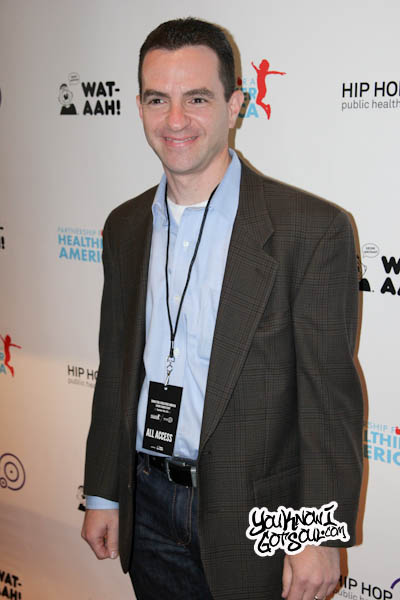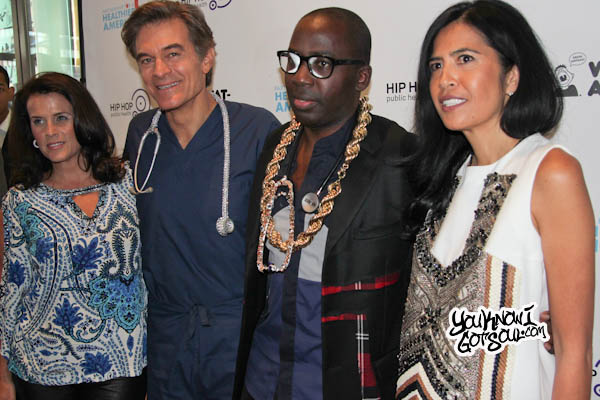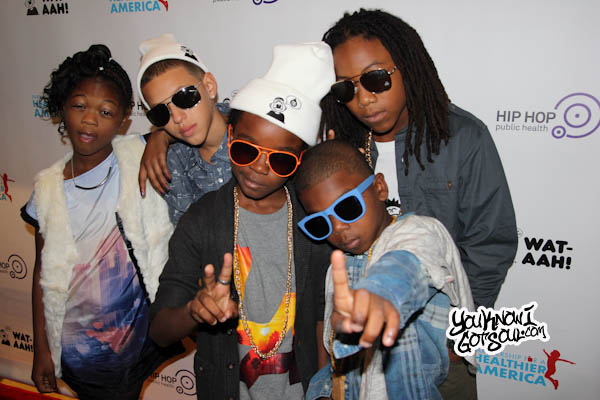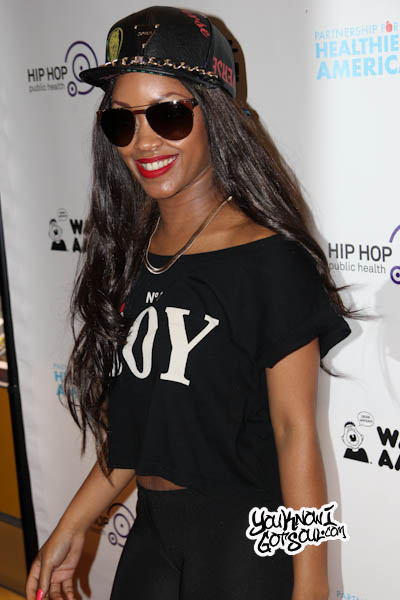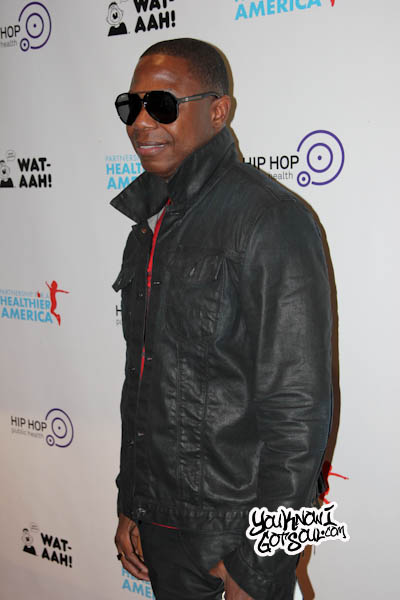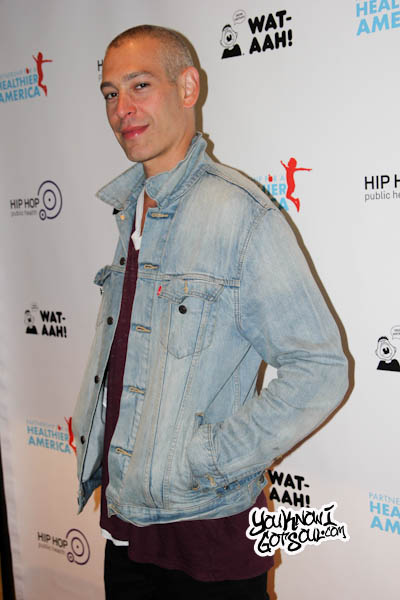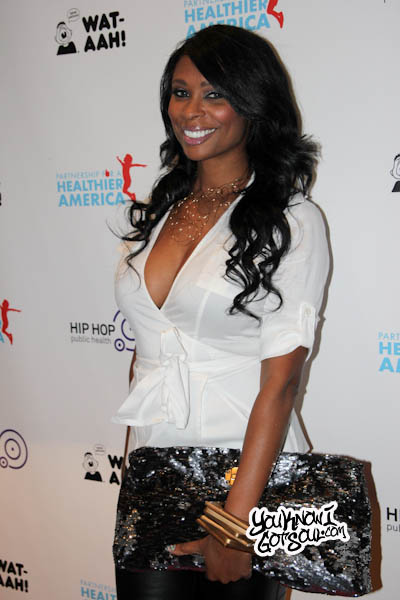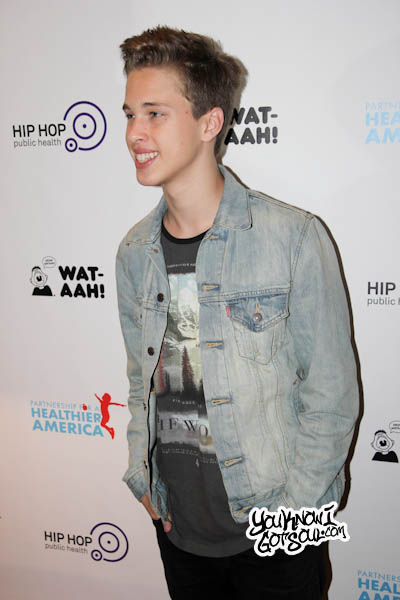 Also, listen to Yung Day 1 introduce themselves to us as we spoke to them on the red carpet.