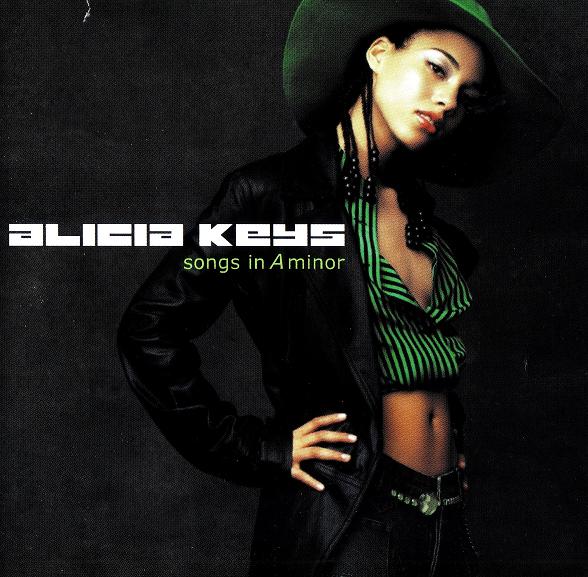 As part of our dedication to helping share the history behind the music, YouKnowIGotSoul has decided to take an in depth look at Alicia Keys' debut album "Songs in A Minor". Upon the ten year anniversary of the original release of the album, we recognize that this classic album sounded fresh when it originally released and has stood the test of time to still sound fresh today. For this feature, we had the opportunity to talk with a producer who was handpicked by Alicia and had a huge role in the success of the project, Kerry "Krucial" Brothers. We hope that this behind the scenes look helps teach you something about the album you didn't know and gives a new look.
BACKGROUND
Although Alicia Keys' debut album "Songs in A Minor" would eventually be released on J Records in 2001, she was actually signed to Columbia years earlier as part of Jermaine Dupri's So So Def Records where she had already begun working on her debut album. However, it was years prior to that when she would actually meet Krucial, a producer she'd go on to collaborate with extensively on her debut.
Krucial: "I basically met her in the early 90's in the Washington Square Park area because at that time in New York you could see anybody outside freestyling or doing ciphers. So I would keep in touch with a few of the people I had met and she was one of those people. So I had got a SB1200 and a four-track and a keyboard and I used to have that in my crib and invite people back that I liked or felt a vibe with just playing little jam sessions or ciphers. So she would come around and we would just mess around and make stuff to vibe on, just recording on cassettes at the time, this was before CDs and all of that. Eventually time went by and years went by and she finally got her first contract and she approached me and was like "They've got me working with this producer and that producer, but I don't like what I'm doing with them, I like what I'm doing with you." So she asked me to work on her album and I agreed because I believed in her."
Krucial: "We had a lot of that done before J Records when she was with Columbia. "So Sad", "Troubles", I feel like the bulk of it pretty much, "Jane Doe", the core of the album we pretty much had already."
Kandi Burress: "Ooohh well that was a great experience but I had no clue Alicia was going to be as big of an artist as she is. My current manager, at the time he worked for Columbia Records and he was my publisher, he was the president of Columbia Records, Michael Mauldin. Anyway, he had worked with Alicia, so he thought it would be great to have female producers and writers come together and do a record together. So I was like cool and I got in the studio with her and Krucial Keys and we just started coming up with ideas from scratch. I just started singing a song off of the top of my head and she started playing around it. She tried to show me how to use the drum machine, I'll never forget that *Laughs* it was so funny because I do not know how to program a beat or anything. So she would try to show me how to do that type of stuff and it was cool, it was a real fun session, and she's just a good person to be around in the studio."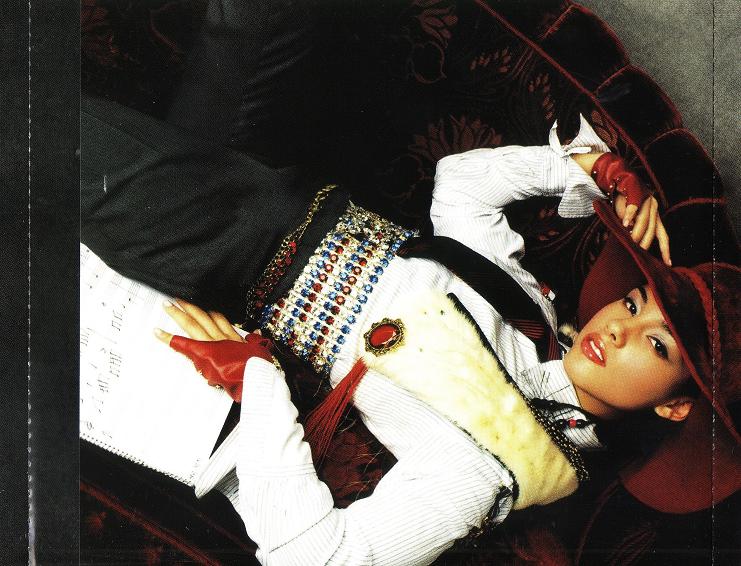 CONCEPTUALIZATION
Although Alicia went from one major label with Columbia to another major label with J Records and had access to many big name producers, it was only with a relative unknown producer at the time that she felt most comfortable recording her debut album.
Krucial: "Basically when we first started we were just making music, vibing and having sessions in the house. We had some equipment, she had a piano, I had a drum machine, we would have other people come by and vibe with us and it was just a matter of making tapes and coming up with stuff just to vibe to and we recorded it on cassettes at that time and DAT recorder. There was no intention of working with each other on a serious level until after awhile when she wasn't happy with the results she was getting working with other producers. She approached me and was like "I want you to work on my album." From that point on we started taking it a little more serious but we still kept that attitude of making sure we liked what we were doing, having a good vibe and just creating."
Krucial: "She's a singer/song writer so a lot of the songs she had written at the piano, they'd start at the piano and then we'd add the production to it. Some songs we just vibed together at the piano to come up with a song then added production. Sometimes I'd have a track that might inspire her. So it was various ways, we didn't have a set planned way, just however it went for that day."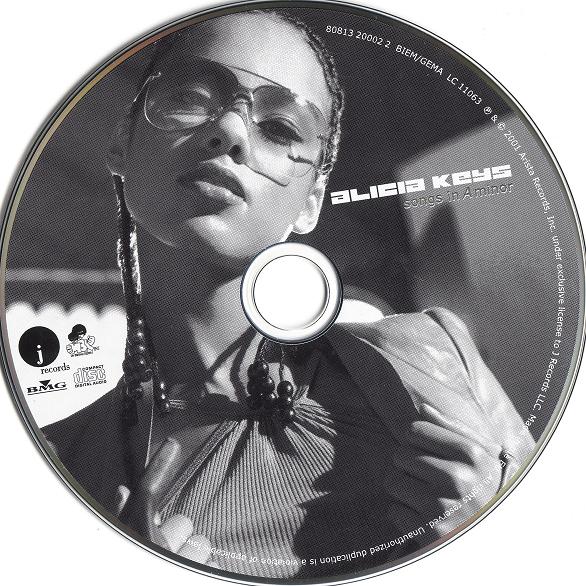 VISION
When "Songs in A Minor" released, it was quickly evident that it brought a sound in r&b music that nobody else was doing at the time. The mix of old school elements mixed with a fresh perspective allowed her to reach both the new generation and old school generation of music fans.
Krucial: "[We tried to create] just stuff that we liked to hear basically. We had similar taste in music, a lot of the old r&b from the 60's and 70's and all of the old hip hop from the 80's, and she also had a classical and jazz background. We were just thinking about music that was timeless to us so our goal was just to make timeless music."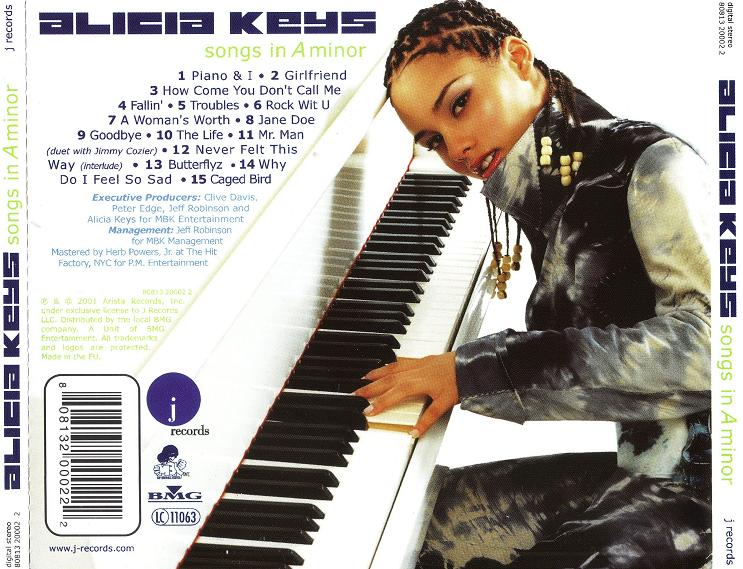 RECORDING – KRUCIALKEYS STUDIOS
If you're like us and when you pick up an album you take the time to read the liner notes front to back, you may have noticed that many songs on "Songs in A Minor" were credited as being recorded in KrucialKeys Studios. Taken from parts of the name of the singer and producer combo, we've uncovered the origin of those studios.
Krucial: "Basically that studio was a one bedroom apartment. Most of the recording we did there, we had a little equipment, we did most of the recording in the bedroom. The original vocals for "Fallin'" were actually recorded in that bedroom. From there, we would recorded on mini DAT tapes and from there we would just take and bring it to a big studio and dump what we had. That's where we would add the live piano and any other backgrounds to it."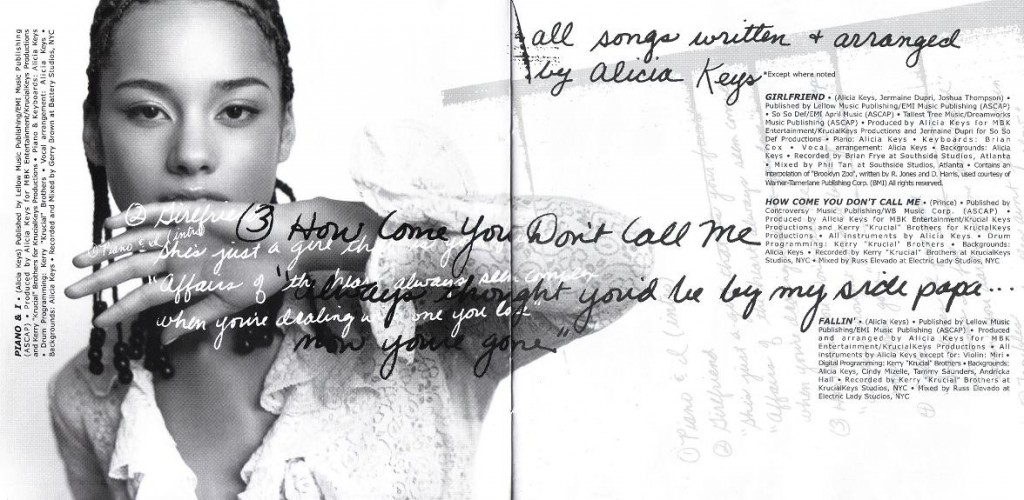 "FALLIN"
If you ask anyone to name the song that defines Alicia Keys' career, it's a safe bet that many will name "Fallin", which also happens to be the first single from "Songs in A Minor" and the first official single she ever released. However, what many fail to realize was this almost wasn't chosen as a single due to the label's preference.
Krucial: That song actually was basically one she started on the piano and she was actually writing for Mario at the time when he was on J Records. He was about 16 at the time and we were just thinking of him as a young Michael Jackson. She did what she felt would be good for him and she started playing at the piano and then came up with the melody. From that point, the song sounded real soulful and real strong. But from my perspective, I felt we had to have it where it sounds modern and sounds today. I didn't really want to put the regular standard kick drum with the rim which would make it sound like an old record. So I went and found the dirtiest drums I could find that a hip hop head would love and as she was playing the piano, I just dropped this big heavy hip hop beat on top of it. So that's pretty much how it took shape and the rest is history.
Krucial: [Choosing this as the first single] was pretty much our choice, me and Jeff Robinson who was her manager at the time. The label of course was like "You can't come with a ballad first, it's not the record, radio will never play it." But that was the record that everyone we played it for loved right away and we felt it was really the one that was going to stand out. Clive Davis took a chance on it.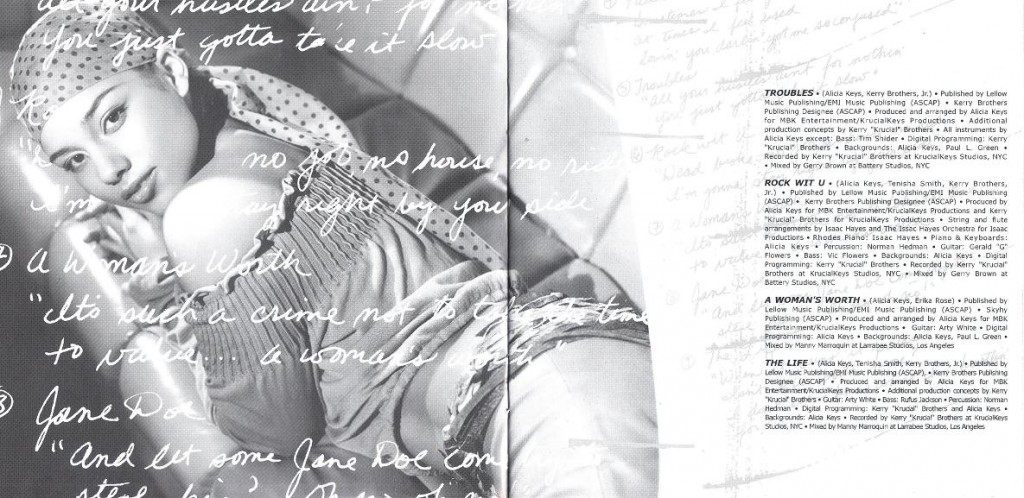 SPIRIT IN STUDIO
One of the qualities that makes Alicia Keys the superstar that she is is the positive temperament that she portrays to her fans. However, how was a young Alicia feeling during the recording of her debut?
Krucial: "Oh she was excited and probably a little afraid at the same time. It's a big deal when you're working on your debut album and you never know what to expect. Just the excitement of being able to create the way you wanted to was like very enthusiastic, very open, very ready to come out. She had already had a record out with the "Little Drummer Girl" and she was on BET a few years before, so it was a lot of anticipation and she was ready to be out. It's a lot of excitement and a little fear and apprehension but overall the attitude was she was ready."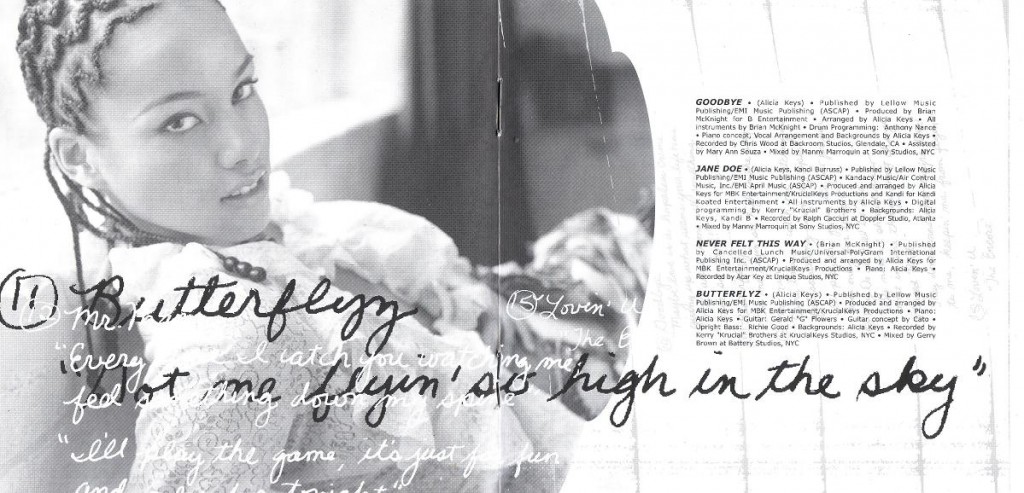 EXPECTATIONS
It's always interesting when taking a look back at a classic record to ask those who had a hand in creating it if they realized they had something special.
Krucial: "It felt good when we were doing it so we were definitely excited about it when we were making it. But after you make a record, you never know what it's going to do. We always had the attitude that as long as you did your best and you're excited about it, then the rest is out of your hands."
Krucial: "After the album was done we felt great and we felt like we showed the best. It made me feel good that we kept a lot of the songs that we worked on originally and gave us a chance to make better ones over the years. We felt very satisfied with the product. As far as expectation, it was still open, like after you do the work, you never know what's going to happen. You don't know how the company is going to promote it, you don't know people are going to take it. Especially for the fact that we were doing something that hadn't really been done in that style, so we thought it was hot, but would people get it? I personally didn't think people would get it right away but they got it right away."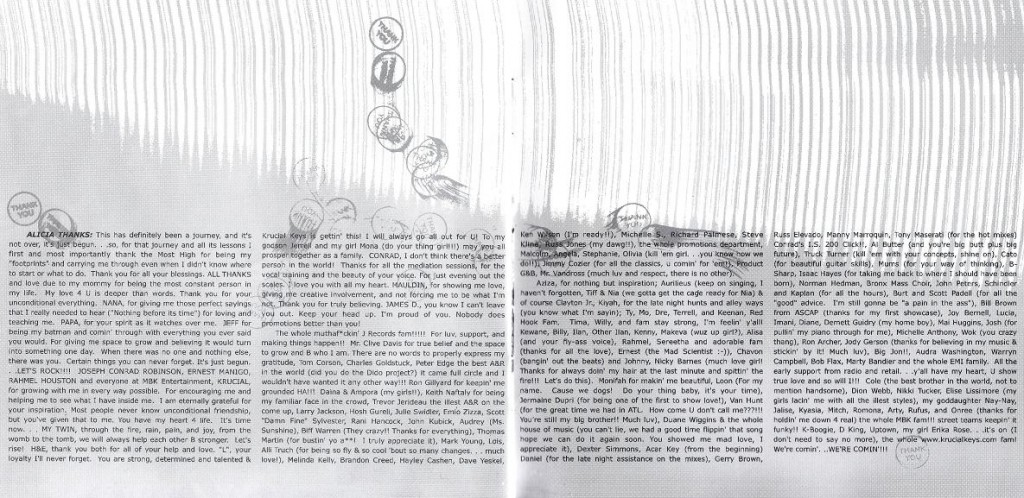 FINAL THOUGHTS
Little did Alicia and Krucial know, but "Songs in A Minor" would go on become an instant classic, sell over 10 million copies worldwide, and propel the artist into one of r&b's brightest superstars. Their ability to put a fresh perspective on classic r&b music allowed them to create timeless music while engaging music fans young and old; something that is not easily achieved. We applaud this duo for their work on this epic masterpiece. Now a decade later, if you were to pick up the album and give it a few spins, it would still sound as fresh today as when it first released.