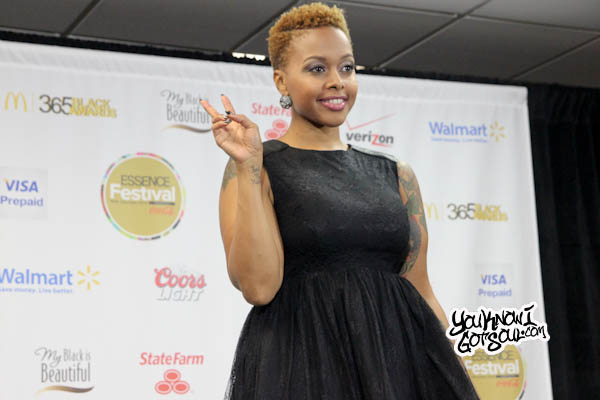 As we continue our coverage from the 2013 Essence Music Festival Press Room, check out our question for Chrisette Michele. After releasing her new album "Better" which reflects a much happier tone in her music, something her fans might not be used to, we wondered how they've been reacting. Check out her response.
YouKnowIGotSoul: Talk about how your fans have reacted to the happier you.
Chrisette Michele: I was really afraid about how everybody would react to me being a little happier, but it's been an overwhelming response of love. People are telling me they're playing "A Couple of Forevers" at their weddings. I'm getting responses from magazines saying that it's a great wedding song. It feels really good to be happy and be respected for being happy.