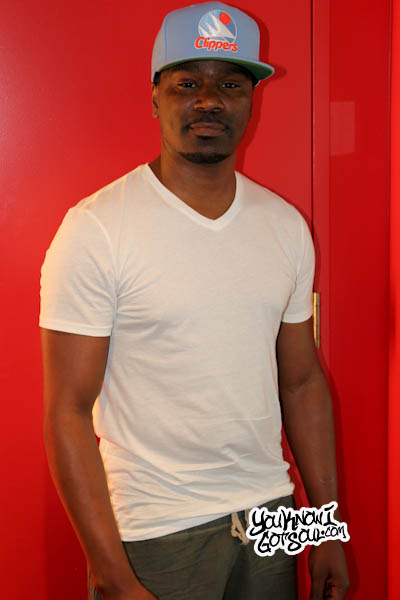 The news many Glenn Lewis fans have been waiting to hear since falling love with his debut "World Outside My Window" a decade ago has arrived; a new album is almost here. YouKnowIGotSoul learned exclusively of the project when speaking with Carvin Haggins & Ivan Barrias, the two superstar producers who are involved in the project:
"Everybody knows how talented Glenn is. He kinda stopped making music for a minute, I don't know if it was the whole disappointment with the music industry", Ivan said. "This album I think the real Glenn Lewis fans are going to be very excited."
For those craving the signature Philly, neo-soul sound that was featured on the debut, they can rest assured that this project will be an extension of that. Dre & Vidal, who had a big hand in the production of the debut including the smash single "Don't You Forget it", will also be involved this time around:
"They're going to love it", Carvin added. "It's an incredible project. Ivan and myself are on it. Dre and Vidal are on it. Latif is on the project and a couple of other unknown producers."
We've had a couple of close calls when it came to Glenn's sophomore album being released. He put out the single "Back for More" in 2003 with an album of the same name that was supposed to follow, but it ended up getting shelved. As Glenn put it in an interview with us a couple of years back:
Well the "Back for More" album was supposed to be my sophomore album. Around that time there was a lot of shifts and a lot of changes happening over at Sony. It was kind of a thing where I wanted to go in a particular direction, they wanted me to go in a particular direction, and just trying to get on the same page was a little difficult because there was a lot going on around that time. It just got to a point where it seemed like the better choice to make was to leave and go in another direction with maybe somebody else.
A few years later, another project by the name of "Remember Me" was due to be released, but as Glenn also shared with us, complications got in the way of that as well:
I actually had signed to the Underdogs in 2007 and we did an album and it was just one of those things where we tried taking the project to different places, and for one reason or another…it was basically a timing thing. Eventually we parted ways, but it was on a good note.
Stay tuned to YouKnowIGotSoul for more information on Glenn Lewis' new project.