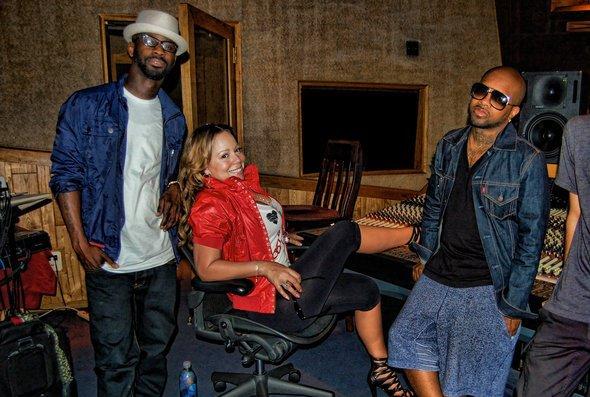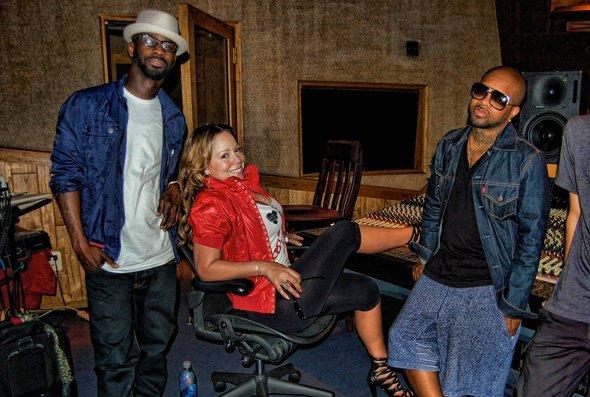 In addition to being a part of the new season of American Idol as a judge, Mariah Carey has been in the studio working on her thirteenth album which will serve as the follow up to "Memoirs of an Imperfect Angel" which came out in 2009. There has not been a lot of news about the sound or direction of the album, but it appears there will be some familiar faces on there.
In an interview with producer Bryan-Michael Cox, who co-produced her lead single "Triumphant (Get 'Em)", YouKnowIGotSoul exclusively learned some details on the project.
"We did like ten songs. I don't know how many songs are going to stick, but Mariah is like our sister. We love her and she calls. She always calls and a lot of artists don't call. Mariah is one that consistently is like "If we've worked before, we can work again." I love Mariah for that because she's a true friend. We did a bunch of songs and I think four or five may stick. We're excited about it."
Hitmakers Jermaine Dupri and Bryan-Michael Cox, of course, have played a big role in Mariah Carey's recent comeback producing hits such as "We Belong Together", "Shake It Off" and "Don't Forget About Us". Although details about the album and its release date are unclear at this point, it is safe to assume that a new single should be on the way as the new season of American Idol is set to air January 16th.