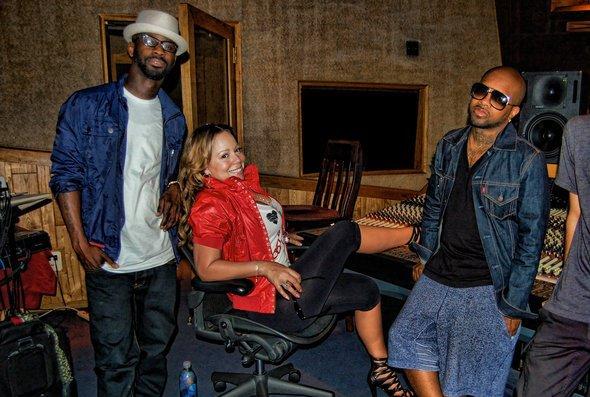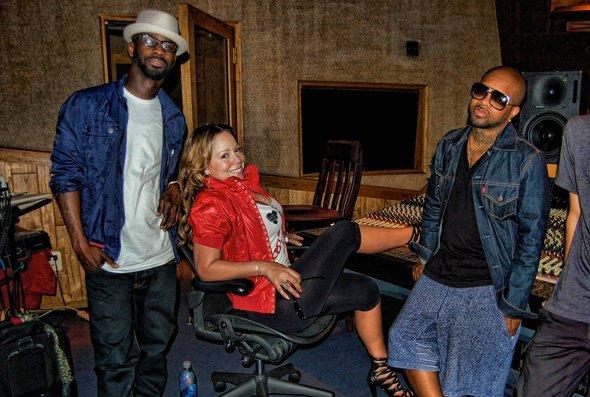 American Idol has been a huge success for Mariah Carey. Not only has she been a great addition to the show because of her singing knowledge, she's also provided great entertainment for fans who may not have been aware of her witty side. Mariah's role on the show has proven that she is not forgotten and there's no doubt that there is still a ton of interest for new Mariah Carey music.
In an interview with Mariah's longtime collaborator Jermaine Dupri, YouKnowIGotSoul exclusively learned some details regarding the potential sound of the project.
"We have a crazy relationship. We have a very interesting working relationship. As Hip Hop as I am, she wants to be double Hip Hop. When we go in the studio, it's like I turn into the R&B person and she turns into the rapper. It's a real weird situation. She wants to do everything that all the rappers are doing like everything that's happening in the club. I'm more like "Yo, can we make this singing song like a beautiful ballad please?" I'm tuned into what I believe the fans want when I work with Mariah. I believe Mariah has been making music for so long that, like I said, as an artist she wants to change her sound and do this and do things differently than what she's done. As an artist that's had a long career like hers, you have to respect that. At the same time though, I'm the person that is always there to be like "Listen, the fans want this." We go round and round, but it's a really creative process because we find a happy medium."
Furthermore Jermaine Dupri, who is set to celebrate the 20th year anniversary of his So So Def imprint, gave some details on a song that he believes is a hit waiting to happen.
"I don't know what is coming and what ain't from what we've done, but I do know I did do a song with Mariah almost a year ago that y'all haven't heard yet. I know if it gets on the radio, it's going to blow up and go crazy. I can tell you that. I don't know what she's going to do with the song, but I tell her every day that the song is crazy."