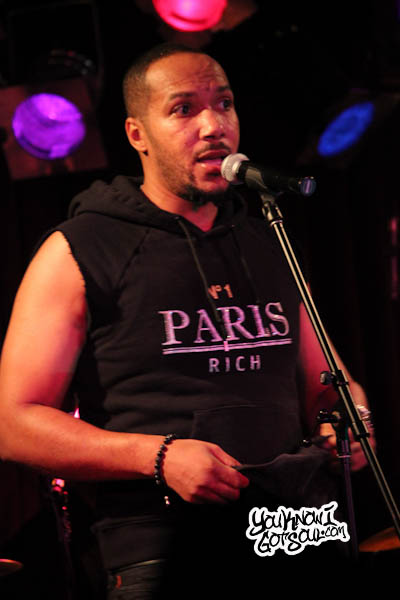 After the release of his 2010 album "I Still Believe", a statement that it would be his final album, and subsequent return to prison, many fans were left wondering what would become of Lyfe Jenning's career as an artist. However, with his release from incarceration earlier in 2012, he hasn't wasted any time on starting on a new project. Lyfe revealed exclusively to YouKnowIGotSoul.com some details on the album:
"It's more thoughtful music," said Lyfe. "At some point in my career I tried to upgrade to something that was more timely, but I think the truth is timeless. You get more of that on this album."
As for where his head is at and what to expect in terms of content, Lyfe went on to add:
"Just my situation and introspection. Something that you don't necessarily get a lot of time to do when you're out in the world, so being locked up gave me a lot of time to re-evaluate some things."
Staying true to his roots, you can also expect him to continue creating music the way he knows his fans will enjoy:
I've really been working with me. I've been working with a producer out of Atlanta named B.G. and have had very private studio sessions. Just really long hours, not necessarily the big producers. I don't think anybody ever said "I love Lyfe because he had this great beat right here." I want to give them what they want.
It's certainly good news for music fans that he's planning a return. With a platinum and gold album under his belt, and quality singles over the years like "Must Be Nice", "S.E.X.", Never Never Land" and "Statistics", it's clear that he was appreciated in r&b.
Stay tuned to YouKnowIGotSoul as more details emerge on the album.