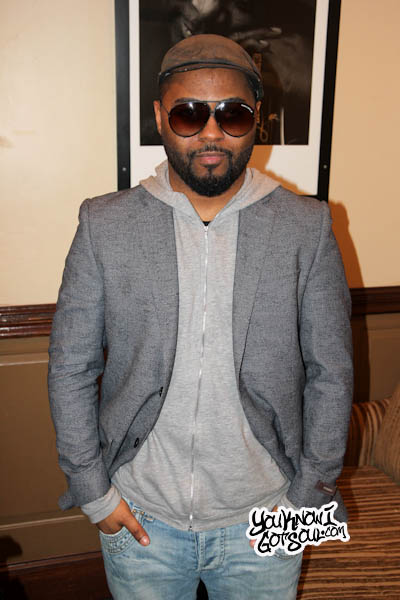 Although we've seen a good amount of evolution in his music throughout the years, Musiq Soulchild has been an artist that has consistently had success sticking to the r&b/soul lane on each of his six albums. Now, he's ready to give music lovers a taste of what else he's capable of. Musiq revealed to YouKnowIGotSoul plans to create a website that will showcase his creativity and alter personas:
Right now I'm working on a personal project, I'm working on a website to represent a platform to introduce different parts of my creativity. I like to call them my alter personas. They all have musical associations with them. I just find that there's a lot of people that listen to music but they don't listen to the same music. Everybody doesn't listen to r&b. Everybody likes to listen to the type of music that they like to listen to. I'm the kind of person, I would much rather find out what type of music you'd like to listen to and give you that.
So exactly what genres should we expect him to be giving us? The possibilities seem endless:
Whether it's hip hop, whether it's jazz, whether it's any other genre of music that's out there. I listen to all types of music. I'm entertained by all types of music and I know other people are. I study music. I want to be able to make music that people like to listen to. You like listening to reggae? I'd much rather make reggae music for you rather than try to force a person who listens to reggae music to listen to my music.
It's certainly a bold move for this established r&b/soul legend to make, but who can question this creative genius? As for how music fans will react, only time will tell, but since he's putting the music fan first, it seems like a plan destined for success.
Musiq Soulchild released his last album "MusiqInTheMagiq" in 2011, and his book "143: Love According to Musiq" last year. Stay tuned to YouKnowIGotSoul as more news develops on his website project.