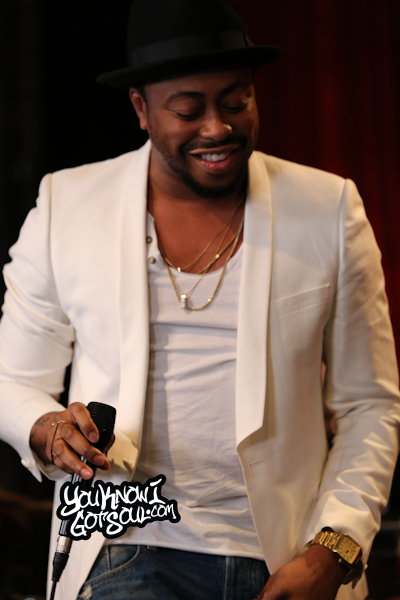 Although fans have been anxiously anticipating Raheem Devaughn's new album "A Place Called Loveland", the follow up to the Grammy nominated "The Love & War MasterPeace" in 2010, they can expect to get some more new music first .Raheem was one of the innovators in releasing free mixtapes within the r&b genre, so it should come as no surprise that he's got another in the works. He previously released "Destination Loveland" earlier this year, and now fans can start gearing up for his new mixtape, tentatively titled "Nights Before Loveland". Raheem revealed details of the project exclusively to YouKnowIGotSoul:
"I have something else really big, I think I'm tentatively going to call it "Nights Before Loveland". I'm just tweaking it and deciding when I want to release it," said Raheem. "I feel like It's important to keep giving people the music and keep feeding the music and I feel I've always had my own movement like 50 Cent's and Mike Jones' in hip hop at that time."
The way he has taken charge of his own career and driven it over the years, it's only right that now that he has left Jive Records, he has started his own label. Working harder than most independent label artists even while on a major label, he already knows what it takes to succeed with his own venture. Going forward, 368 Music Group will be the home of his new projects including "A Place Called Loveland".
"Right now I've started my own label 368 Music Group. 368 Music Group is actually like a hip-hop boutique label, we represent the DMV. Actually, 368 stands for DMV numerically in your phone," Raheem added. "We're very much about the artists from the area and bringing up and grooming and managing and signing the talent from the area; really putting on for the city."
Stay tuned to YouKnowIGotsoul as we continue to follow Raheem's journey as an independent artist.