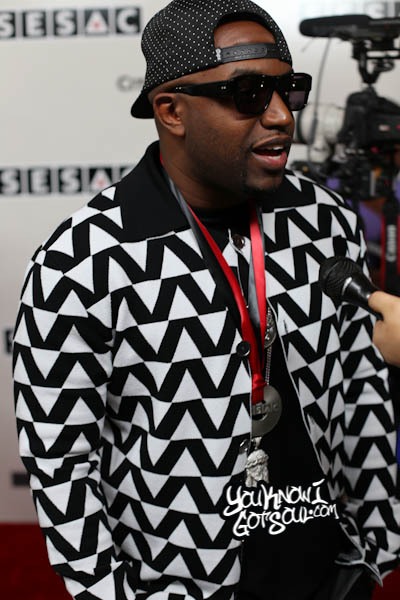 YouKnowIGotSoul caught up with Rico Love on the 2014 Sesac Pop Awards Red Carpet in NYC to discuss his upcoming album, creating hits, who he's working with, and his latest smashes.
YouKnowIGotSoul: Do you feel like you've mastered the art of creating a hit since you've been doing it for so long?
Rico Love: Obviously I'm good at what I do and I know what I'm doing but every time I do it, it's a blessing. I don't take it for granted.
YouKnowIGotSoul: You dropped the "Discrete Luxury" EP earlier this year, what's next for you?
Rico Love: The album "Turn The Lights On" is coming out crazy. I'm getting ready to drop the first single by the end of the summer. I'm getting ready to go on tour with Future for 45 cities, it starts May 23rd.
YouKnowIGotSoul: How's Tiara Thomas' project coming?
Rico Love: It's great! Her single is getting ready to drop.
YouKnowIGotSoul: Is your album going to be different from your EP sonically?
Rico Love: I think the EP is more of a description of who I am as an artist. Sonically, I'm really narrowing down what I want the album to sound like. I'm at the song selection point right now. There's a lot of soul and energy. There's a lot of content.
YouKnowIGotSoul: Have you had time to work with any other artists?
Rico Love: Definitely.I've worked with Usher, Keri Hilson and Trey Songz.