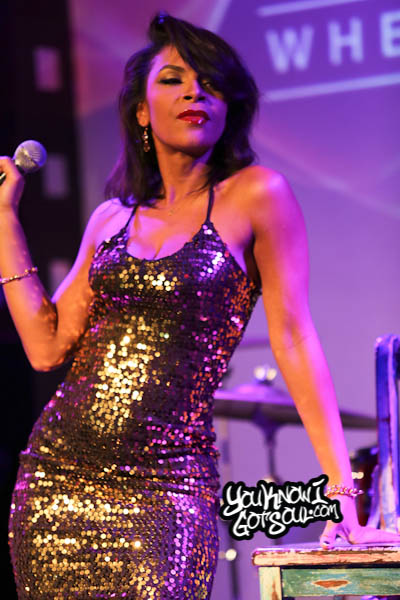 Although Teedra Moses may have only released one album so far to date, she has released four mixtapes, some of which are better than most albums you'll hear in r&b these days; so she had a lot to pick from here. And not only are we huge fans of her music, but we've come to find she has an amazing following worldwide. For that reason, we were really excited to get her list. As she's always been with us, Teedra was very gracious and humble in getting us her picks. we're glad to see that a bunch of our favorites appear on here including "R U 4 Real," "Caution," and "Take My Love Away." How does this compare to your list?
You can also check out our first interview with Teedra Moses
Teedra Moses' Top 10 Favorite 10 Songs She's Recorded (in the words of Teedra):
1. I Think of U (Shirley's Song) – Because it really described where my head was at during that time in my life… my family.
2. Backstroke – Because it's one of my favorite to perform & a fan favorite.
3. Take My Love Away – Because this song documents how and why my children's father and I didn't last.
4. For A Lifetime
5. Wassup Playboi
6. Closer
7. R U 4 Real – Because I want love… the true kind, so my lover has to be ready for that.
8. Complex Simplicity – Because it describes my way of looking at life. I THINK WE MAKE LIFE HARDER THAN WHAT IT ACTUALLY IS.
9. Caution
10. Chic (Raphael Saadiq As Ray Ray Album)