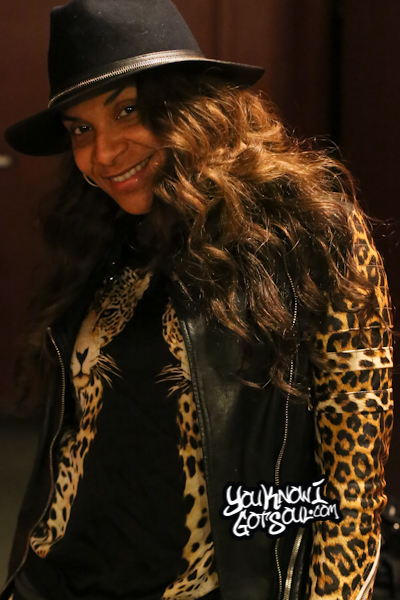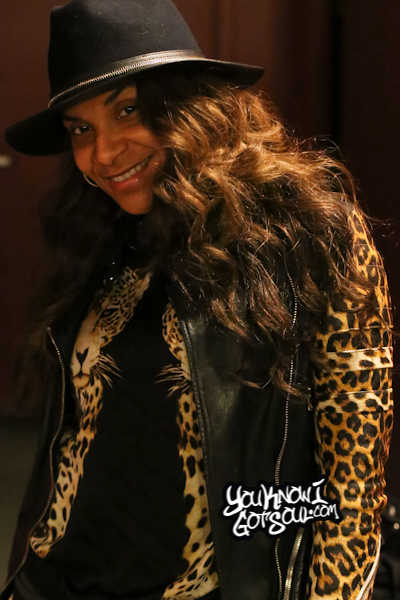 Teedra Moses' sophomore album "Cognac & Conversations" (and previously "The Young Lioness") has been anticipated by fans for years now. The follow up to her 2004 classic "Complex Simplicity" deserved the right platform for its release, and it looks like she's finally found that home. Exclusively revealing the news to YouKnowIGotSoul in a recent interview, Teedra has confirmed her signing to Shanachie Records with an album release potentially in early 2015.
Teedra Moses: I signed with Shanachie Records. I'm supposed to be turning in the album in a couple of weeks. We want to set up everything properly. So I'm not totally sure about the dates, but we're thinking March/April.
Over the past few decades, Shanachie has built itself up as one of the nation's largest independent labels. In recent years they've had a lot of success in r&b, releasing projects from Noel Gourdin, Mint Condition, Chante Moore, Kindred the Family Soul, Musiq Soulchild & Syleena Johnson, Leela James, Marques Houston and Avery*Sunshine. It was the latter, however, where Teedra drew her inspiration and made her decision to sign an easy one. Avery struck gold with her single "Call my Name" when it reached #1 on the Billboard Adult R&B Charts, and it's taken her career to new heights. Teedra has taken notice. When asked how she knew Shanachie was the right home for her, she had this to say:
Teedra Moses: Avery Sunshine. I don't even know her but she's doing a great job. I look at her hustle and I hustle like that but I just don't have anybody pushing. I just feel like having a team as far as a label is going to help a lot. I look at her and her hustle and her grind and I match my hustle and grind to hers. I think with a team I could get the same results that she got. I told the label head that Avery Sunshine is the reason I'm here. I watched and saw what she did before she went there and what she's doing now that she's there and I like that.
Yes, Avery Sunshine is truly a special talent who is now getting the recognition she deserves, but so is Teedra Moses. With the right backing, her potential is limitless. Not only does she have the clout built up from her cult classic debut and critically acclaimed mixtapes and EP's that followed, but also from her partnership with Maybach Music. 2015 is shaping up to be an exciting year for Teedra Moses and great things look to be in store as a result of her signing.