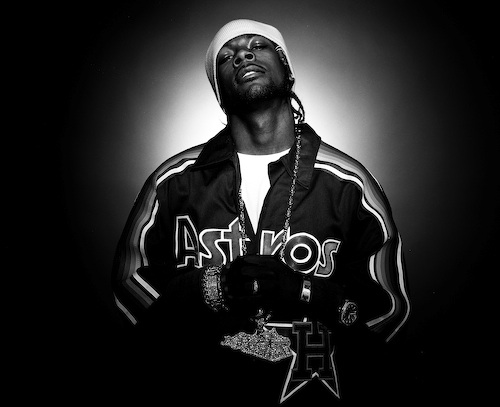 As the calender changes to November 11th this year, we take the opportunity to not only wish Static Major a happy birthday, but to celebrate the life of a man who is gone too soon but who had such an impact in music. YouKnowIGotSoul has never been shy about sharing our admiration for Static or helping to keep his legacy alive. In fact, the owners of this site were also the primary contributors to StaticMajorIsMusic, where much of this content originated. This is our latest tribute to Stephen Ellis Garrett aka Static Major, a man who with his writing helped further the careers of Aaliyah, Ginuwine, Timbaland, Pretty Ricky, and countless others. You know his music, now here is his story, as told by his peers.
THE FORMULA FOR SUCCESS – TALENT WAY BEYOND HIS YEARS
If you checked out his work, then you probably already know that Static's talent was on another level and his music was way ahead of it's time. In fact, you can listen to songs he wrote/produced 10 to 15 years ago and they still don't sound dated. These are the reasons he was so in demand as a writer and was put in the position to keep creating hits.
Craig Kallman (CEO of Atlantic Records): "He was just a wildly creative guy, super nice, down to earth. He was just 100% all about the music. It was nothing but doing something creative but also getting an understanding of who the artist was and getting right into that artist's voice."
DeVante Swing (of Jodeci): "Well Static just had that certain swag with him. You can always tell when somebody has it. He had the "It Factor". His swag on his point and he was witty with his words. He didn't start off rapping, I told him to start rapping. He was just a little witty dude with his words and he had the "It factor" whatever it is. People that were around Static felt the energy from him. He just had all kind of talent. He could whistle ad-libs. People sing rifts like Whitney, he could whistle rifts. A lot of people can't do, it's hard to do. A lot of people can sing, but they can't whistle. Anything he did, he put little things into it."
Ginuwine: "First of all, he was a very talented person. He was really gifted beyond his years and way ahead of his time and so unique. It made him blow up the way that he did. He was a diamond in the rough in the beginning because I still remember days when he started writing. He would just try to learn get his pen game going. He stayed around DeVante and Missy and seeing the competition and wanting to beat the competition, he worked really hard at it. He took his writing to another level far beyond what I can do and a lot of other writers could in a short amount of time."
BEHIND THE HITS – STATIC IN THE STUDIO
Talent aside, the first thing you'll hear anyone talk about that had a chance to be in the studio with him was his work ethic. It was all business for Static once he entered that booth. No matter what artist he was working with, he was always up to the challenge.
Craig Kallman (CEO of Atlantic Records): "Static was just an amazing talent and it was really clear as day that he was an amazing songwriter. He had great chemistry with Aaliyah which is why it worked."
Diamond Blue (of Pretty Ricky): "Everybody that came into contact with him, got the same feeling that I did, like that was their brother. He was down with everybody. Just being in the studio with him, we would go in at like 2 in the afternoon and we'd be dipping out of there at 7 or 8 in the morning. Static, you don't even understand how he used to work, he used to work all night long."
Bud'da (Producer): "When he was feeling something, it would be on. One thing I can say that is hilarious when I think about Static, I think about being in the studio with Static. When Static was feeling something, he would have his bop and get on his own rhythm. Say you guys are both in the studio together jamming and bopping, he would be on his own rhythm and it would be an intricate part of his genius. He could hear something that nobody could hear, and you couldn't look at him and bop at the same time because Static would be on his own thing. He would then lay it down and the notes and harmonies he would hear along with the content. The subject matter he chose to write about and the way he would articulate them with the melodies and harmonies was incredible."
Nicole Wray: "I would record there after school and I would work closely with Static. He would come in and always focus. He was very quiet, but very talented. He would write, he would talk to me first and he would try to get to know me by asking me about my life and where I grew up, if I had my boyfriend, how I felt about my boyfriend and how I felt about different issues on life. We would closely work together on a couple of songs that made the album which I still love today."
Goodfella (Rapper): "I was amazed to watch this man work. If you ever got to watch this man do a song from scratch, it's the most amazing thing I've ever seen. Just to keep it so simple but complex at the same time, it was amazing to watch."
Chris Lee (Childhood Friend): "Just watching him write a song, he didn't have to write nothing down. It was like the music took control of him, it was magical. It was something to see, it looked like he was possessed by something when he'd be writing a song. It was amazing to me how he could take a simple beat and turn it into a hit song. Sometimes he'd go in there to write songs and leave with 5 or 6 of them. He was serious about his stuff, he wasn't playing. When he went into that studio, he was all about business."
Play (of Play-N-Skillz): "I was intimidated. He used so many tracks and he was so fast at recording, he didn't write anything down. He worked at a really fast pace and was able to move onto different harmonies. Static was the most amazing artist I've ever encountered or worked with. He was such a genius when it came to songwriting. It was amazing that an rnb singer/songwriter could write nothing down. You're talking about no pen, no pad; he'd hear the music and come up with these concepts, the whole song all in his head. He'd go in the booth, turn off the lights in the booth, and he used to drink this Wild Turkey drink. It tasted terrible to me! I had one here and there to be social. The guy would just zone out, it was amazing. It would take him 5 or 10 minutes to come up with a concept, and then 45 minutes later, we have a full song done."
Mark Gunn (Radio Personality): "Steve was notorious for spending a lot of time in the studio. A part of that was the love of recording and another part of it, which I actually had to kick him in the behind several times about, is never being satisfied with what he's done. He could come up with something that's absolutely brilliant and he wouldn't be happy with it. There would be one more thing that he could have done."
THOSE WHO WORKED WITH HIM – RESPECT ALL OVER THE INDUSTRY
The more artists you speak to who worked with Static, the more you will find in awe of this man. He was truly a secret weapon in the industry; known as a star hit-maker to those in it, but not quite a household name to the average music fan out of it. However, there's a very good chance your favorite artist knew exactly who Static was and respected his talents.
Truth Hurts: "He was a great guy, such a prolific writer, artist, producer. He was amazing. I used to love to sit and watch him work also as a producer. He was someone who could put the entire picture together and make a song. I could definitely appreciate that and him in a great way. It was an honor to work with Static."
DeVante Swing (of Jodeci): "We were like Batman and Robin. He held me down. Whenever I went anywhere I would take Static with me because he was my man. We just vibed off each other. With music and whatever else, Static was a singer and I was a player, so it just made sense."
Taura "Aura" Jackson: "Static was a force, a lyrical genius and as he always said "Can't nobody eff with me and these harmonies". I know that he's now in peace….probably still writing for Aaliyah and I know it's angelic and beautiful."
Ginuwine: "When I was working with Static it was easy. He already respected me as an artist and he let me do what I do. I always respected him as a writer and an artist and let him do what he does as far as being in the studio by himself and not pressuring him. He knew I was a professional and he didn't even need to be in there. We just respected each other, and you won't find that a lot with all of the egos in the industry. He didn't really have an ego."
Diamond Blue (of Pretty Ricky): "Static had on the big old Kentucky piece, it was gangsta man, it was a whole nother vibe. He came in and he had his CD that he did all of the songs he did, the discography. He gave us that and let us know the history, they were all my favorite records, and it really hit home then."
Digital Black (of Playa): "He was a stand offish kinda dude. We were the liason to a lot of situations, it was like a buffer, and if he wasn't feeling you, he wasn't feeling you. He was just a good dude. He was at his best in the studio. That dude was meant to be in front of that studio board. My greatest moments when he would light up when an idea would come. It could be at 4:30 in the morning and we were ready to go home, or we'd be walking out the door and then something would just come to him. We'd be there until 7 or 8 into the morning."
Smokey (of Playa): "He was cooler than a fan. He was a workaholic. He knew what he wanted, was put in a great situation to get it, and got it! Very blessed person. I'm very proud of his accomplishments. Easy to work with, too. Luv him & miss him, STILL!"
Tank: "That was my guy, it was family so it was easy to make magic with Static, that's what he knew how to do. I came up listening to songs that Static…my first tour, I was singing songs that Static wrote, big hits that he wrote for Ginuwine and he wrote for Aaliyah. So it was an honor and then it turned into family and from there it's just what it was at that point. He's sorely missed, great writer, great entertainer, great everything."
Faith Evans: "I met him but that was when they were still together as a group when I used to be with Missy a lot, I think they may have come to my apartment with Missy a couple of times. I wanted to work with him on my last album really, really badly and we almost…I think he wrote to a track I sent him and we weren't in the same town, I wanted to work WITH him. But he was such a talent."
Yummy Bingham: "Oh my gosh Static and I were like hit and miss. I spent a lot of time in Miami in 2006 and 2007 and we were just working with the same producers and working on the same records but never there together and that's one of my regrets. Static's whole swag and his style and his flow is one of a kind and God rest his soul too, much love to him."
Bud'da (Producer): "I miss him personally and I think in general, as dope as a lot of writers there are now, I think the industry is missing Static Major as well because he wasn't in the box. He would go outside the box and for the most part, everyone else would always have to catch on."
Marcus Cooper (Pleasure P): "Static just taught me everything as far as staying true to who you are to harmonies to being a good friend to knowing how to deal with folks in the music business. A lot of things that he taught me, I didn't really realize until he died. Now I see why he was the way he was when it come to this, he just gave me a whole different insight on it. Now I carry myself the way I carry myself because of that and because of him."
Mark Gunn (Radio Personality): "Yeah, the whole artist/radio programmer relationship was something we had. Steve and I had that relationship of mutual respect because I also come from a musical background and he was always excited whenever he had something new. It was with good reason too. The stuff that he brought, they were never anything that I wouldn't consider playing."
STEPHEN ELLIS GARRETT – THE MAN BEHIND THE STAGE NAME "STATIC MAJOR"
As easy it is to define Static Major for who he was in the music industry, we can't ignore the fact that he was just as quality of a person as he was a songwriter.
Bud'da: "I'm definitely honored that I had the opportunity to not just work with him, but just to meet him in general. His presence, in general, as a person always stuck with you. When I came in the studio, he would be like "Ay Dawg!" He had the Kentucky accent. It sticks to my brain now and forever will and whenever I hear Kentucky, I think of Static. Static was amazing. Gifted and another person you could not put in a box."
Willy Will (Producer): "I really owe Static everything I know honestly. We didn't get to do a lot of songs together, but what I learned from him was priceless. I really learned about work ethic and how to put a complete song together. Static kind of pulled his directly from the basement, so some of the stuff he exposed me to was brand new. I had a chance to be a sponge and soak it all up. I learned how to put in those grueling hours, never being tired and always wanting to do one more song. Just basically putting more and more work. That's what he was all about. That's what I took from him the most which was the work ethic. From him, I really just learned more about work ethic and doing this music thing seriously."
Vidal Davis (Producer): "He was a very, very great friend of mine. We were writing with Static for Monica, we did writing with Static for Fantasia, we did writing with Static for Chris Brown. That one didn't make the cut. He's still missed to this day, he's one of the best that ever did it, just with that Aaliyah album alone. He gave her a sound, when that album came out, it was just so fresh. Static is always gonna be remembered."
Chris Lee (childhood best friend): "He had a great personality. He didn't have any enemies or differences with anybody. He was always laid back. Just a good guy all the way around. He kept it real, he would go hang out in the hood, he would never act like he was better than the next person. He treated everybody the same."
Play (of Play-N-Skillz): "He was more than generous and willing to work with us. He didn't have to, the guy was incredible with all that he had done. It was pretty much free of charge, he didn't ask for any money. He just liked our vibe. He was really a genuinely humble person. For all the songs he had been a part of and the songs that he had made. The guy was approachable, he was low key."
Stephen "Spinner" Samuels (childhood friend): "First of all I called him Stevie G , something that I always called him from Middle school at Westport middle. Steve was a truly grounded and humble person, a family man, and a true child of God. He loved life, family and music. Steve never forgot where he came from, he loved his city, carried it on his back as some would say. I would have to agree with that. Majority of the time when I called him just to chop it up or as the term is called "Loose Rap" with him, he picked up that phone or told me he would hit me back . It was like he has been here on earth before, he had some of the best advice for me when I asked, he even asked my opinion on a couple things. Something about a man who always looks you in the eye when speaking to you. That was Steve. The loss of life is felt daily by myself, his family, friends and those to whom he touched through the music industry."
FAVORITE MEMORIES – THE SOFTER SIDE OF THIS MUSICAL GENIUS
As we take a further look into Static's life outside the studio, you'll see why he was beloved by those who knew him.
Ginuwine: "Me and Static used to always play video games together. Back in the day he used to pick the Portland Trail Blazers, and he was always talking about Clyde Drexler. We actually had little tournaments in the house, and that's what I do remember from Static. Just us having fun and going out to parties and us kicking it and meeting girls and all that type of stuff."
Digital Black (of Playa): "My son was playing little league football, and we always supported each other's kids. It was my son's first game, and I mentioned it to him, I actually forgot to remind him. So I was on the sideline, and I looked up and here comes Static. That meant a lot to me. It let me knew that he loved me. He's a busy dude, not only was he a super producer and writer, he was a husband, father, brother and friend. It was one of the most caring things he could have done for me. It wasn't a big game or anything, it was a five year old's first football game."
Smokey (of Playa): "More so back then, I used to be a prankster and jokester. One thing I would always do with him and Black was scare the shit out of them. I did stuff like that to him so much, that he had taken it upon himself to buy a mask, and we went to New York and he called me from a cell phone. He called my room and said "Come upstairs real quick". As I was coming down the hall and cut that corner, his ass was there waiting with that mask on and I almost shit on myself! That's one my most memorable moments, him getting me back with that mask and how much he laughed that he scared me and got me back. He put work and effort and money into getting me back!"
Goodfella (Rapper): "I shot to the club, they played my song, and everybody was dancing and the whole club was going crazy. Static walked up to me and said "Man, you just did something I've been trying to do my whole life, have a song played in my city that everybody loves". I'm looking at him like, "You wrote a ton of hits, your music plays every night" and he said "Nah, but this is your song, you wrote and performed this song, they know you for this!" For him to be the man that he is and to humble himself like that, I was like "Wow!""
Mark Gunn (Radio Personality): "The success never changed him. Steve was the most regular down to earth dude that you're ever going to meet. The 180 degree side of that was: Did he enjoy his success? Oh yeah. We were kicking it in the studio while I was on the air once and it wasn't even about music. He had been out of town and we hadn't seen each other in minute, so he came up. We're talking and his phone rings. Within 15 minutes, this dude has leased a Hummer! I was like "I hate you!" *Laughs* It was a phone call that lasted 15 minutes and it was back to our regular conversation. But anyone that knows Steve, when they talk about how down to earth he is or how much he loved the city to Louisville, they give that love right back. It's amazing because they don't hold down any other local artist like that. Everyone wanted to see him make it. You cannot wrong with that kind of support that you're getting from your city. A lot of that comes from who he was long before Static Major ever happened."
FINAL THOUGHTS
Thanks for taking the time to check out this in depth piece on Static's life. We hope that if you knew him, this article brought you happiness, if you're a fan of his music, this helped you learn more about him, and if this is your first introduction to him, you're a new fan. Since his music has had such a big impact on our lives, we will continue to support his legacy whenever we can. R.I.P. to Static Major, a true music genius who was way ahead of his time.
Photos by: Stacey Wade for Nimbus