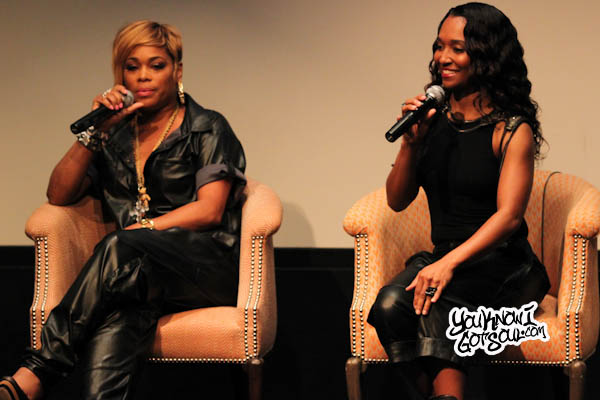 We were in attendance at TLC's press conference today where they discussed their new music, upcoming biopic, and made a special announcement (Lil' Mama would be featured on their upcoming comeback show). After addressing members of the press, they took questions. Our question for the group was after being away for over a decade, with the way music and r&b have evolved, do they feel the new generation of music fans will need a re-introduction to them. Since they've always made timeless music (which are still in rotation on radio today) they are household names, but listen to T-Boz and Chilli discuss what they think.
Chilli: I feel like in some ways it will be. There is a whole nother generation of music fans that doesn't know who we are. I would say music has changed, but I think what we have, we know when music sounds trendy. We don't want to go into the studio and work with someone who's going to give us music that sounds like other artists they've worked with. We demand something new. I think we bring that extra creativity out of the people we work with.
T-Boz: I want to add to that because even if we had come out every year with an album, you still have to reinvent yourself. Even if we were out and it hadn't been 10 years, I still feel like we still need to re-introduce our self and up our game.