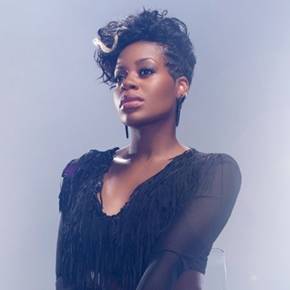 R&B singer Fantasia begins the next chapter of her career with the announcement that she's signed on with Primary Wave Entertainment for talent management. The news comes at the time when the former American Idol winner also has begun work on her new album for release in 2016, the follow up to "Side Effects of You" in 2013. In addition to touring and doing shows across the globe, Fantasia has been back in the studio, writing and recording for her new album. She added the following about the new management deal:
"I am humbled and excited about what this new partnership with Primary Wave represents. I have been blessed to continue doing what I love to do for 12 years. This journey has not always been easy, but my fight to continue singing has molded me into the woman that I am. My Rock Soul fans have shared every up and down with me. We have laughed together and we have cried together. Change had to come, and this one in particular feels Oh So Good!"
Additionally, Fantasia Barrino will also be making appearances and performances on the final season of American Idol, which she won season 3 of back in 2004. She will also be performing at the Sinatra: Voice for a Centry concert gala which will take place December 3rd in NYC. The event is a tribute to Frank Sinatra celebrating the legend's 100th birthday.