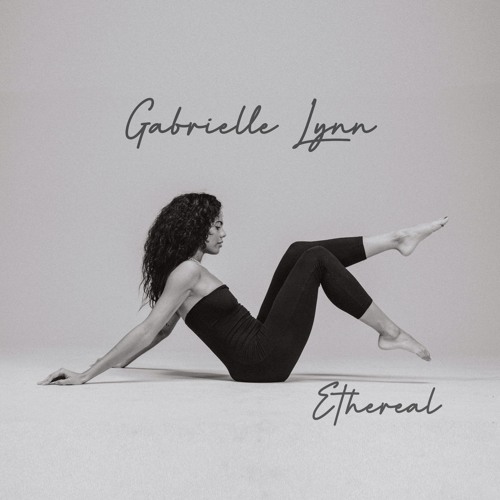 Throughout 2019 we've had the privilege of introducing you to emerging artist Gabrielle Lynn through premiering each of her singles and videos over the months. She's just released her debut EP "Ethereal" and we're excited to be able to present that as well.
The Minnesota native delivers to us a body of work full of serene melodies, concrete lyrics, and raw emotion. Each track is a connection to some of her biggest influences including Sade, Erykah Badu, SZA, and Daniel Ceaser.
The six tracks stand out as a profound statement from Gabrielle Lynn that she is ready to take the music business by storm. To ensure the success of this project, she teamed up with 2 time Grammy Award winning producer Riotheyneedahit.
Included on the project are the previously released singles "Who Do You Love" and "Kissing You" which we've previously featured and are among our favorite songs this year.
This is just the beginning of the journey for Gabrielle Lynn. Her strong writing abilities and desire to put out high quality music comes full circle on "Ethereal", and allow her to stand out among the rest.
We also had a chance to catch up with Gabrielle for an exclusive interview. Check out what she had to say below.
Talk about the creation of your debut EP "Ethereal".
I had a beautiful time with the process of creating Ethereal. This EP was truly a group effort and I am thankful for everyone's hard work who was apart of this. I was really about to express myself in a different light. I am very excited about this release.
How would you describe your sound?
I would describe my sound as Soulful, soothing, loving with a mix of Sade.
We had the chance to premiere your first single "Who Do you Love", and absolutely loved the song. Talk about that song. 
Who Do You Love will always be my first love. That song allowed me to express self love and pure joy!
What originally inspired you to pursue a career in music?
I have been singing from a very young age, it had always been my therapy and safe space and continued into adulthood. After a few years of recording with Been Reza in the studio, i decided I wanted to share my music. Now my career is blossoming into something that I will forever be thankful for.
Talk about where you originally developed your skills as a singer.
Singing has always come naturally to me and like any other muscle it improves over time if you put in the work!
Talk about your work with Producer Rio They Need a Hit.
Working with Rio Bridges is an honor. He is very passionate about his work and having someone like him in my corner who believes in me and allows me to be authentic is truly a blessing and I am very grateful.
Do you have goals to sign with a major label, or are you interested in continuing independent? 
Honestly being signed isn't my focus. I really want to continue putting out beautiful music and content and I would really like to keep the create control I currently have.
Who are your biggest influences in music? 
I really enjoy listening to Sade and Erykah Badu, I feel they have such beautiful tones and write lyrics with a relatable message. Their styles have had an influence in my writing a bit.
What do you hope music fans experience when they hear your music?
I would love for people to be able to relate to my music. It brings me joy to see feedback from people saying how they really felt a song or a certain line! I want to create purposeful, uplifting music!