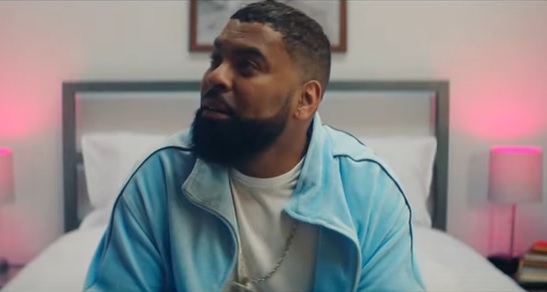 After impressing us with his early 00's inspired R&B ballad "Sleep on It" earlier this week, rising star Gallant returns with the visual for the song.
He manages to take things even to another level by featuring R&B legend Ginuwine in the visual as a co-star.
Gallant goes from intimate verses into a captivating chant upheld by his smooth signature sound and a burning question. He previously stated about the track: "The song is about putting aside your pride and reconciling, after butting heads in a relationship. It's about reconciliation."
The single bridges eras of R&B as a perfect throwback blend combined with a future-facing sound. It also sets the stage for the arrival of his second full-length called "Sweet Insomnia" which is due out this Fall. The singer previously released the songs "Sharpest Edges" and "Crimes" as a preview of the upcoming project.
Later this month, Gallant is set to join Sabrina Claudio on her "Truth Is" tour.