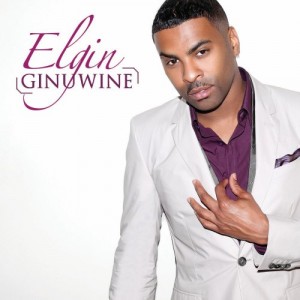 Ginuwine entered the game 15 years ago and took the world by storm with infectious single "Pony" which became a world-wide smash. Many predicted that he was going to be a one hit wonder, but Ginuwine managed to defeat those odds and become one of the most successful male R&B artists of the late 90's. Fast forward to the present time and Ginuwine is attempting to show the world that he is indeed still the "Same Ol' G."
The album opens up with the beautiful "Heaven" which was written and produced by Tank. It has been said time and time again that ballads are Ginuwine's strength, and it shows on this song. Backed by a calming beat, Ginuwine displays his smooth vocals that have made him a fan favorite for over a decade. On songs like "Break" and "What Could Have Been," we witness the growth and maturity of Ginuwine. Gone are the days when Ginuwine would explicitly ask someone to ride his Pony, as that has now been replaced with heartfelt songs that deal with relationships. However, for the people who are looking for the explicit, the club anthem "Batteries" is a song that will satisfy your needs. Though Timbaland does not produce any songs on this album, "Frozen" and "Drink of Choice" will surely bring back some memories from Ginuwine's first two albums.
Since the album follows a similar blueprint to his previous album "A Man's Thoughts," it's easy to assume that the quality of the music will be replicated. Though the album does hit some rough spots at times, the positives far outweigh the negatives and makes this another solid album for Ginuwine. So the question remains, is he still the Same Ol' G? That is hard to say, but what we can say is that he continues to make good R&B music.