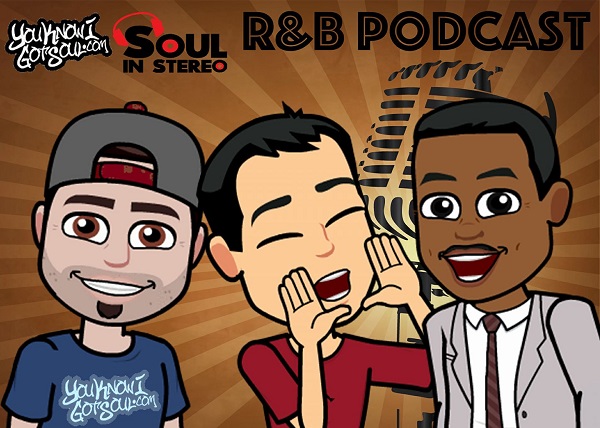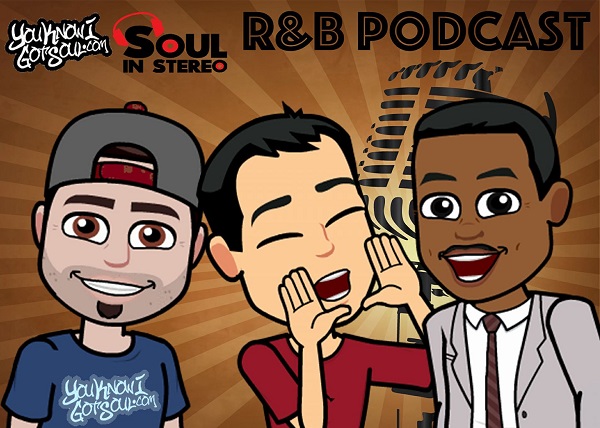 Follow our podcast on Soundcloud: https://soundcloud.com/youknowigotsoul/sets/youknowigotsoul-podcasts
Follow our podcast on iTunes: https://itunes.apple.com/ca/podcast/youknowigotsoul-podcast/id998813013
Follow our podcast on Google Play: https://play.google.com/music/listen?u=0#/ps/Imoe7gt6vd4v6iuf4yq5fyhy3e4
Follow our podcast on YouTube: https://www.youtube.com/playlist?list=PLVyB7WCEUIPl_CYZFTwiNLHqtCHaK2GcK
2:20: Review of Chris Brown's new album "Heartbreak On A Full Moon"
19:25: Review of 112's new album "Q Mike Slim Daron"
30:00: Were R&B fans pissed when Usher dropped "Yeah!"?
31:20: Is Sam Smith the king of blue eyed soul?
34:00: Tyrese's meltdown on social media
37:05: Our twitter beef with Keyshia Cole continues
43:35: Our thoughts on some of the new R&B artists
1:01:45: R&B Hall Of Fame nominations: Gerald Levert
We are back with a new podcast and we have a lot to talk about! We start off the podcast talking about Chris Brown's new album "Heartbreak On A Full Moon" which has a grand total of 45 songs. We talk about the marketing behind the project, his cheat sheet to beating the Billboard charts and his decision to release the album on a Tuesday instead of Friday. We try to figure out if it was necessary to have 45 songs and if it would have been a better album if it was trimmed to the traditional 12.
We also talk about 112's comeback album "Q Mike Slim Daron" and see if it's a nice addition to their legendary discography. We look at their decision to adapt to the current sound of R&B and if they successfully pulled it off. The conversation leads to one about 2004 when the crunk sound came in and shifted the sound of the genre to a more Hip Hop driven vibe. Afterwards we debate who the king of blue eyed soul is.
We also touch on some crazy thing that have happened on social media including Tyrese's meltdown on Instagram as well as our internet beef with Keyshia Cole. We also spend a good portion of the podcast talking about new R&B artists who have taken the world by storm such a SZA, H.E.R. and Brent Faiyaz. For our hall of fame discussion, we try to nominate Gerald Levert.