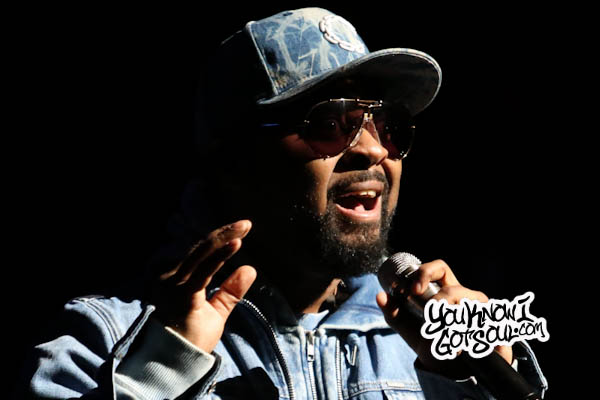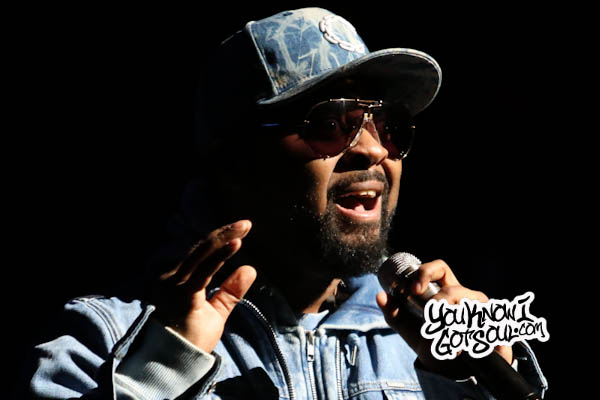 Following a 90's R&B explosion that saw the genre churn out more stars than it had ever seen, Hip Hop-Soul artist Musiq Soulchild led in a new generation of stars following the new millennium. Although fans are quick to point to a wide range of 90's R&B artists as legendary, we rarely hear that term bestowed upon artists who debuted in the 2000's. Musiq Soulchild is one artist who is clearly deserving of that honor.
If there is any artist whose name is synonymous with R&B and Soul music over the past two decades, it's Musiq Soulchild with his own brand of Hip Hop-Soul. Not only has he been extremely consistent, but he's managed to survive multiple evolutions of R&B while still churning out hits at a prolific rate. Before we dig into the accolades, let's step back and take a look at how this legacy began.
Musiq Soulchild was discovered out of Philly and rose up in DJ Jazzy Jeff's A Touch of Jazz soul scene. It all began with his 2000 debut album "Aijuswanaseing" which is widely praised as a classic. He helped merge the neo-soul sound of the mid 90's with a more modern R&B/Soul and hip hop edge. An ongoing trend among his hits was how effortlessly he'd been able to make relatable love songs that have always resonated with fans.
In His Own Words: "My music is a direct representation in essence, not autobiographical but in essence, of the lessons I've learned in my experiences in dealing with love. My music is a direct reflection of my experiences, not necessarily verbatim, however the lessons that I've learned in those experiences is what I use as a motivation and an inspiration for the songs that I write and sing and perform."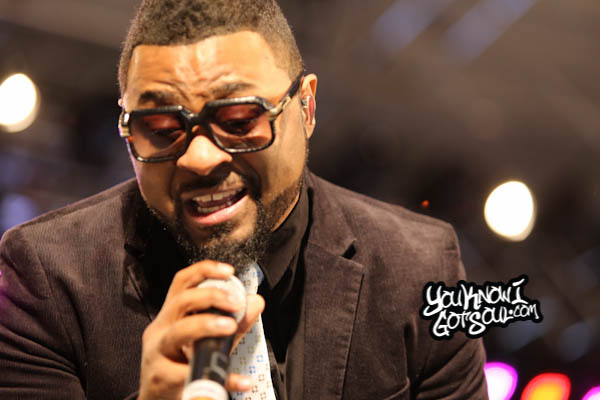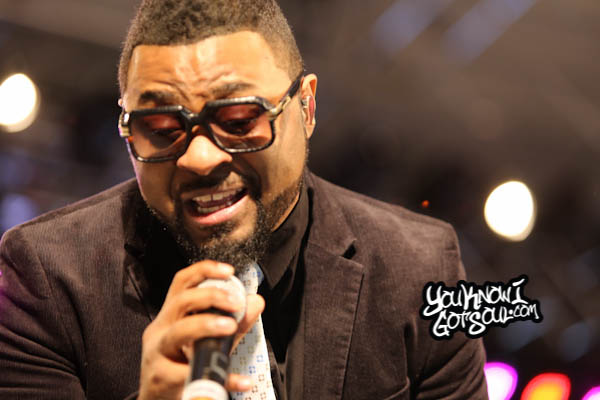 This analysis starts to come more into focus when you begin to compare him to his R&B peers who debuted after 2000. Stars like Alicia Keys, John Legend, and Robin Thicke may have shined brighter but have trended toward the pop lane. Chris Brown, Ne-Yo, Trey Songz and Miguel represent a later generation. You can possibly make a similar argument for the likes of Jill Scott, India Arie, Chrisette Michele, or Jaheim, but this just goes to show how few are in Musiq's class out of all of the R&B artists out there.
But when you break it down further, most of his peers fall short to the achievements that Musiq has accomplished. His career to date has spanned eight albums, two of which are Platinum and two of which are Gold. Most impressively is that he's released over 15 hit singles, which is a number where most of his peers can't come close. Let's name off a bunch of them in case you forgot: "Just Friends (Sunny)", "Love", "Girl Next Door", "Halfcrazy", "Dontchange", "Forthenight", "Whoknows", "B.U.D.D.Y.", "Teachme", "Radio", "IfULeave" (featuring Mary J. Blige), "SoBeautiful", "Anything", "Yes", "I Do", "Start Over". He's one of the few artists that has so many hit records that he barely has time to perform them at during his shows.
He has been nominated for a staggering 13 Grammy Awards but never had his name called as a winner. This just proves that he always does enough to be recognized for his greatness while continuing to be under appreciated.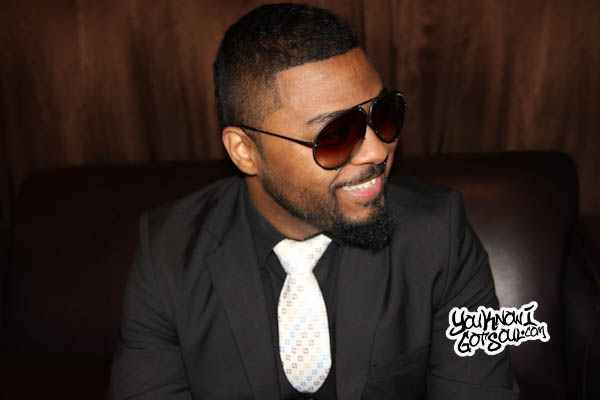 Perhaps one of his most impressive achievements is how he's been able to survive multiple transitions in his career. In the past two decades, R&B music has evolved in a major way, and most of his peers have not been able to effectively transition. By his fourth album, Musiq moved away from working with his original A Touch of Jazz producer core such as Dre & Vidal and Carvin & Ivan, exclusively working with outside producers. This was shortly after the rare and shocking move of effectively being traded from Def Jam to Atlantic Records to continue his career. Years later, he'd be forced to adapt to being an independent artist.
In His Own Words: "I never felt like I had to make changes but I always do try to be aware of the current climate so that I can adjust to it however necessary. So I just want to make sure that whatever I do that it's relevant and people are going to want to listen to it because they like it, not because they have to because it's following the latest trends."
We haven't even begun to discuss the impact he's had on the generations of artists that have followed him. Many of today's younger R&B artists cite him as in influence. His music has been sampled by the likes of Kehlani, Keke Palmer and Dondria just to name a few. If you do a quick search on YouTube, you'll find hundreds of thousands of covers of his music.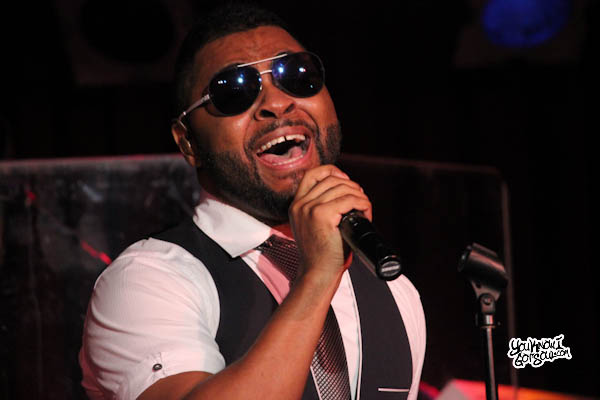 What really solidified things are the developments of the past few years.
Things could have gone in a number of different directions following his departure from Atlantic Records after his sixth album "MusiqInTheMagiq" in 2011. As it turns out, that's when his creative juices started flowing the most. While most didn't and still don't understand his persona projects The Husel and Purple WondaLuv, they were a unique extension of his brand that allowed him to pursue passions while leaving Musiq Soulchild alone.
In His Own Words: Well creatively I feel like I have too much that I have within me to do that it doesn't make realistic sense to funnel it all under one brand, which is what spawned all of these other personas that I'm going to be getting into in the near future. I'm a creative person and I'm going to express it in as many ways as I can. If there are people out there who support the Musiq Soulchild brand, it will still be there; it's still there.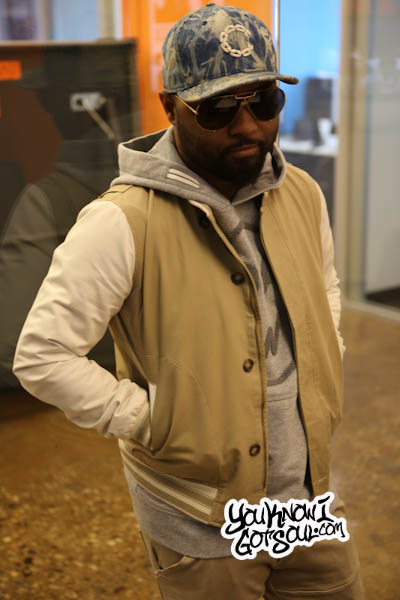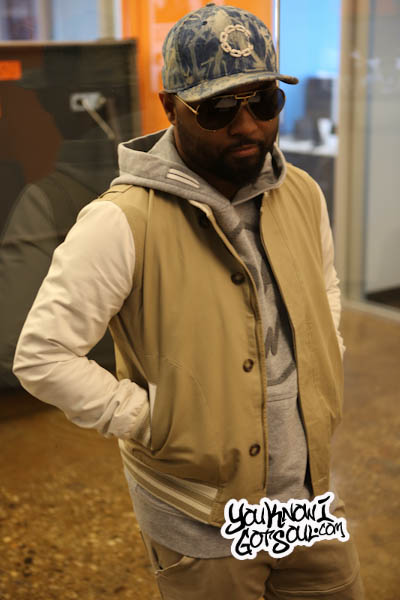 Most importantly, both of his independent albums released in recent years have been some of his strongest to date. Musiq released "Life on Earth" in 2016 and the extremely ambitious double album "Feel the Real" just a year later. Not only did each album rank four stars on the authority in R&B albums reviews site SoulInStereo.com, but proved that he's still on top of his game nearly 20 years later.
In His Own Words: "I just like to think of it as it's good music and yes I'm contributing to the legacy of soul music the best that I know how, especially with all of the transitions that music has been going through."
While many of his peers have either fallen off of the map or had the quality of their music decline as they progress, Musiq appears as motivated as ever. He's already started off 2019 strong with the planned release of a J. Dilla tribute mixtape. He collaborated with South Korean producer Jung Key on a song that is already shaping up to be one of the best R&B songs of 2019. He owns his own label and is set to release an album from Meelah while continuously collaborating with some of the best young talent in Atlanta including rapper Willie Hyn. It appears some of the best is still yet to come.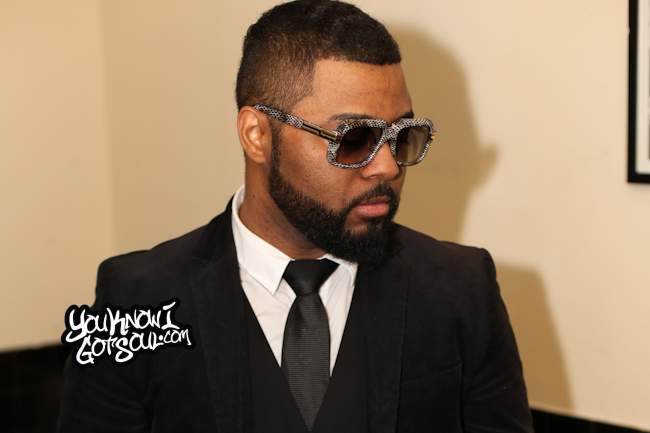 History of hits, check. Classic albums, check. Still making quality music, check. Inspired later generations, check. Longevity in music, check. These are all of the criteria of a legend, and it's time to begin acknowledging Musiq Soulchild as one.
In His Own Words: "I just really want to be able to go down in history as one of the ones that really did their best to give people good music and made them feel good about being a human being and experiencing this creative gift that it is. I see myself as a messenger or a catalyst to humanity. This is my responsibility and duty. Everyone has their own thing and mine is music. This is my job, responsibility and grind so I take it very seriously. I want you to know that whatever I do, I'm going to put all in it."