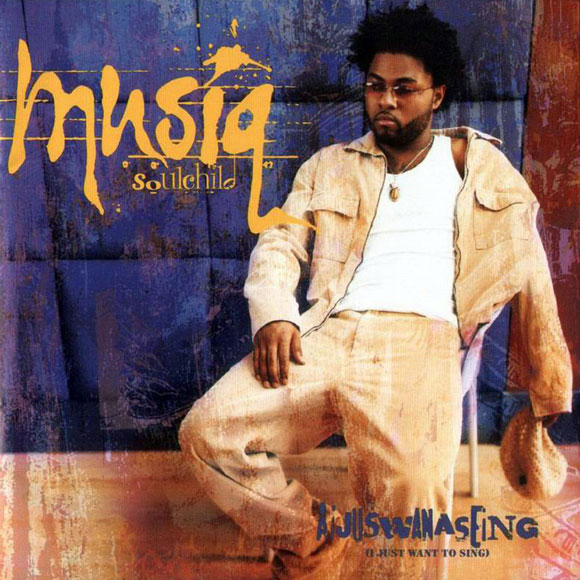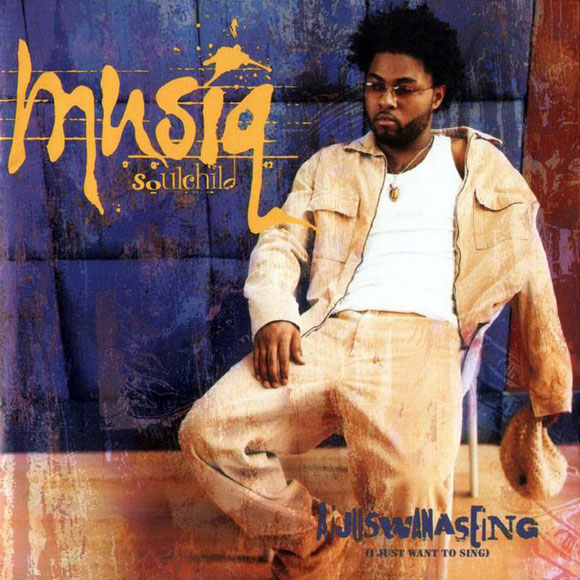 Introduction
During the height of the neo-soul era, a fresh new face out of Philly arrived who went by the name of Musiq Soulchild. This was in the middle of the year 2000 and just before the digital age took over in music. As a result, most music fans' first exposure to Musiq Soulchild was with the release of his "Just Friends (Sunny)" video that came out as a part of Def Jam's "Nutty Professor II" soundtrack. Eventually, it would also become the lead single from his debut album "Aijuswanaseing" which released later in the year. For this article, we'll take an in depth look at Musiq's debut album, with quotes we were given exclusively from some of the creators of the album and Musiq himself.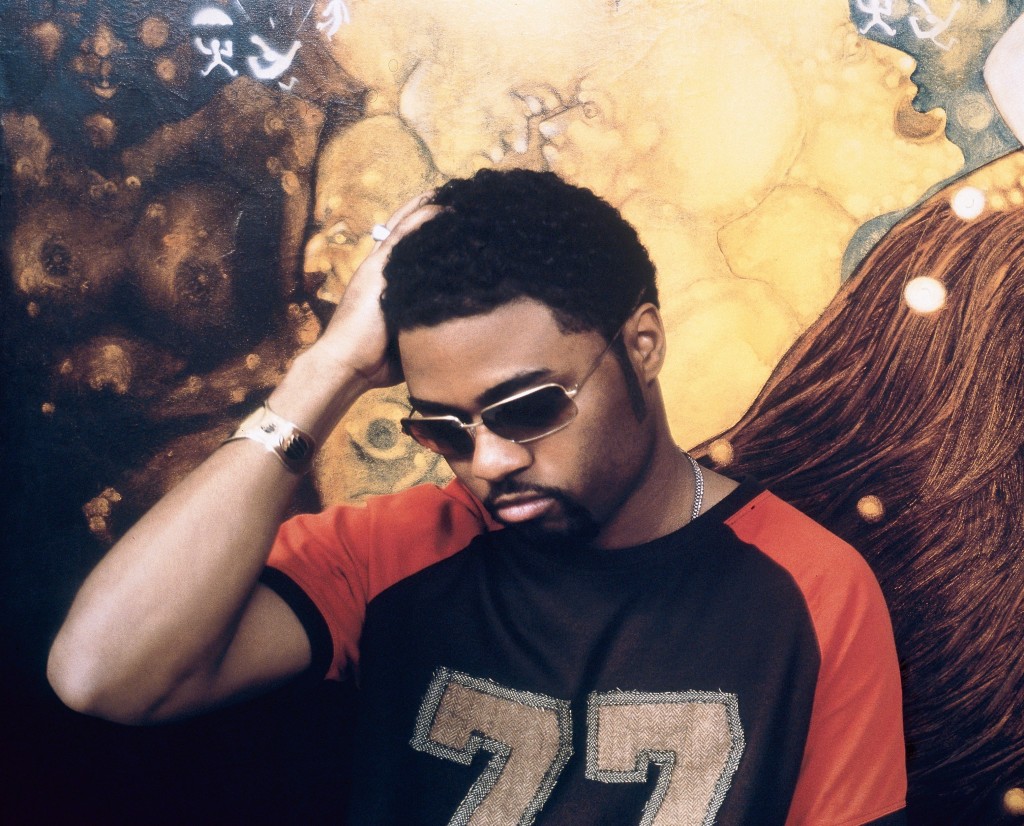 Origins as an Artist – Homeless to the Studio
We know that Musiq Soulchild comes from the streets of Philly, but did you know that he was literally homeless at some point? After making a name for himself singing everywhere from jazz clubs to street corners, he eventually found his way into Jazzy Jeff's "A Touch of Jazz" studios. During that period of time in Philly, there was no other place you wanted to be as an artist, it was the mecca of hot music and where Musiq's journey as an artist began.
Vidal Davis: I remember this kid coming into the studio and actually he was homeless, Carvin [Haggins] took a big part of really looking out for him. We all took care of him. Musiq used to come in and sing, he was dope but a little pitchy and we knew we could work on it. We all came together and helped something that Carvin believed in and we all came in and achieved it. Musiq came in and we were working on Jill [Scott's] album at the time, so we put him on backgrounds, just to get him into the mix on that. We had him around sessions and just watching him grow into the great artist that he is today.
Carvin Haggins: The good thing that when were at A Touch of Jazz, we collectively worked together as a group of six guys, so we were all placing records on various acts from Will Smith to Kenny Latimore to Love Jones soundtrack to Cherokee. We were just collectively working, but our first initial connection was with Musiq and that collaboration happened. Basically it came from just Musiq coming into the studio, being brought in by Jerome Hipps and Michael McArthur, who are actually our managers now, and just going in and creating a sound for him and a vibe for him. The initial success was "Just Friends".
Ivan Barias: That was the one record that cemented what was to become the Carvin and Ivan sound. I've got to point out that Carvin was the first person that ever worked with Musiq. That was something that he was developing down there, and nobody was really paying attention. We were just trying to find our way, nobody was really checking for him at one point.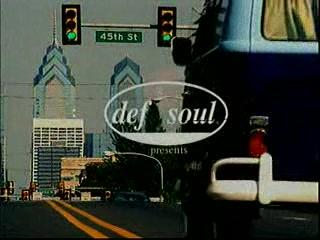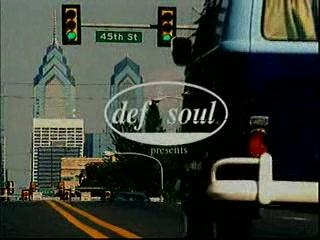 Creation of the album – Producers Perspective
The production of the album was handled primary by production duo Carvin & Ivan who credit this as one of their initial successes. In fact aside from his last album, they've had a big hand in each of his first five solo projects. Having already establishing themselves at "A Touch of Jazz", the success of this album would help elevate their career to new heights. But first, they had to figure out how to develop this raw kid from the streets of Philly into a soul star.
Ivan Barias: At that time I was really pursuing a lot of hip hop production, anybody that came through, Common, Slum Village, anybody that came through a Touch of Jazz, Eminem, we worked with all of those guys back then. So I was really working on developing the hip hop aspect of my sound. Then when Carvin had Musiq down there, I was like "Man this kid is dope!" Everybody was like "He sounds like D'Angelo" which he really didn't, but they didn't have anyone to compare him to so they threw him in that box. So I was like "Yo Carvin, I really like this kid!" So I gave Carvin some tracks and one of the tracks that I gave him was the track "Just Friends". Musiq wrote a crazy record to it and the rest was history. That was the inception of the Carvin and Ivan sound that everybody came to know us for.
Carvin Haggins: The song "143" came from, I don't know if you remember, back in the day we had pagers. On a pager, the number would come up. So I had this girl who said hit me up on the pager and say "143". So one day I called her and said "What is 143? Why do you keep asking me to type it?" She said "143 means I love you". I thought that was a dope concept so I started working with the idea. We needed to make it feel like a Stevie Wonder type feel. Once I heard the keys, it started coming together. Me and Musiq started to figure the song out. It really was just like everybody says I love you, it's so easy to say I love you, but it's hard to say a creative way to say I love you. So "143" was our creative way.
Vidal Davis: I remember us just going back and forth, Ivan would have a track and I'd play keys on this, or they'd have me do something on another part. That's what made it what it was.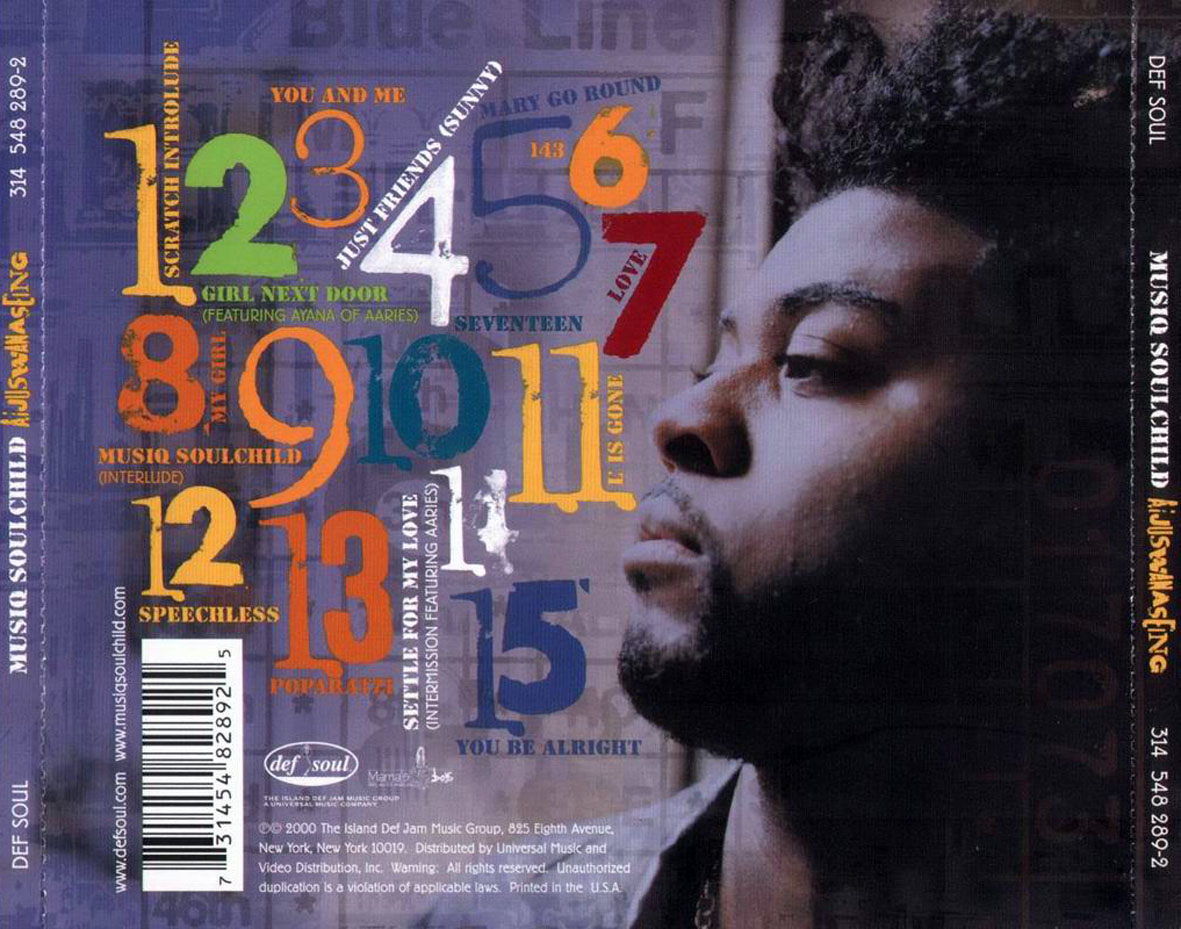 Direction of the album – Carrying on an Intelligent Conversation
Carvin Haggins: The idea when we started the project was like "I'm not trying to appeal to the masses, I just want to have this conversation with people that are just like me". So there's an intelligent hoodlum in every neighborhood across the country and across the world. So I want to have that conversation with that intelligent hoodlum. A dude that knows how to hustle, knows the street game, and actually was an honor roll student and good in school. Basically, I want to speak to that person that's got manners but can be a thug if he needs to be, but don't really want to be a thug, just wants to have fun. These are the people that I want to talk to. So the idea was that's the communication, that's the conversation and that's what we're going to talk about. This whole album, to them, for them, the theory that we have that we still have is that the whole world is listening. If there's a thousand people in one room and there's two people off in the corner having a really intense conversation, eventually the whole room will start to pay attention to their conversation because it looks that intense. So that was the idea. Let's have that conversation that's so intense that the world will turn around to see what they're talking about versus trying to talk to the whole world at the same time.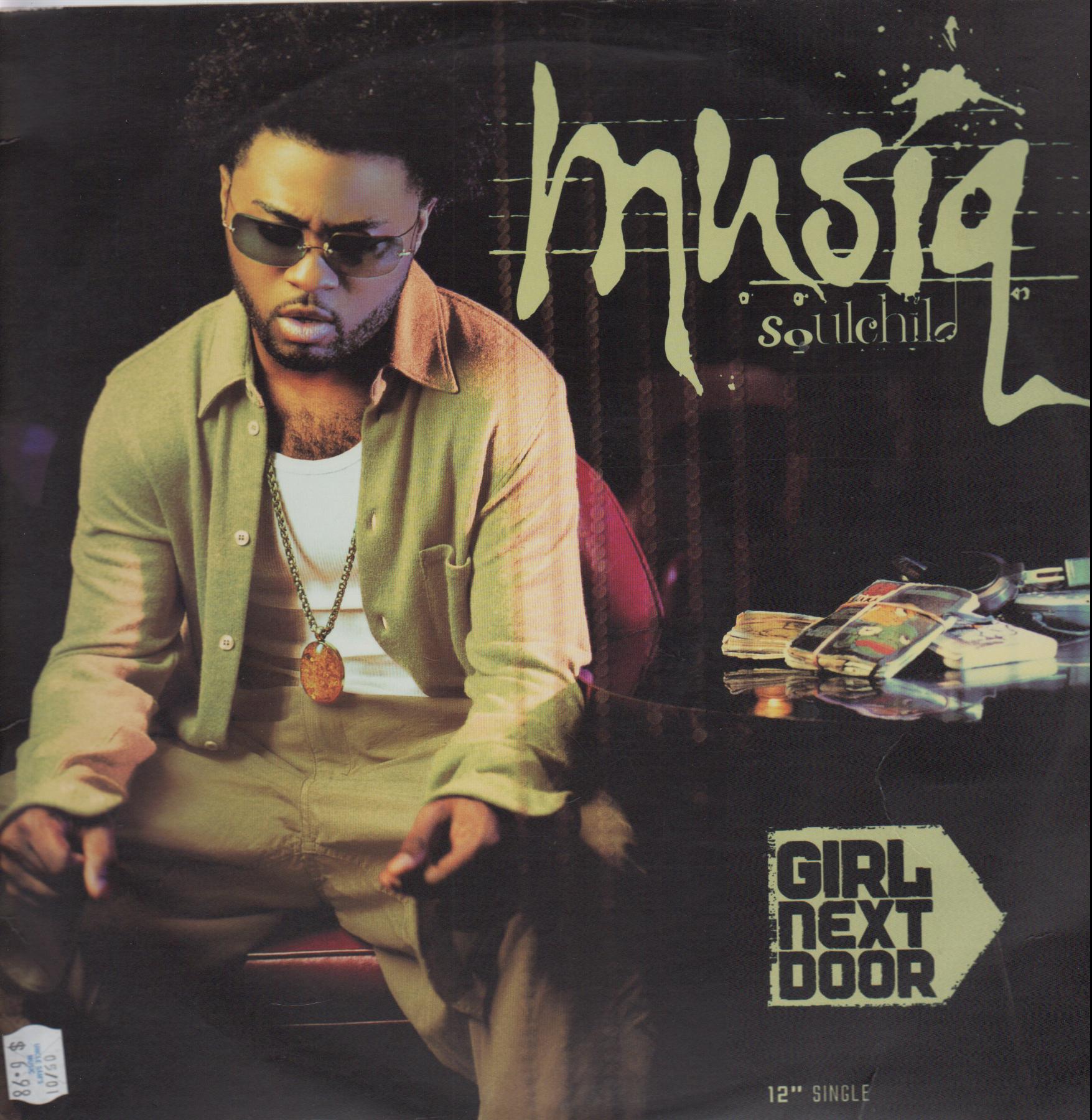 Creation of the album – Musiq's Perspective
Musiq Soulchild: The interesting thing about "Aijuswanaseing" is I wasn't planning on making an album, I was just recording songs. As a matter of fact, when I got the deal, I was planning on going back in the studio and doing songs that were going to be for my album. The reason it was called "Aijuswanaseing" is because when I was recording those songs, that's where my head was. I had access to a studio and I just wanted to make songs; that's it. I did "Just Friends" because I just wanted to make a song, I wanted to make it as hot as I could make it. I did "Girl Next Door", I just thought it was a cool idea and I just wanted to do it. All of those ideas, that's just what I wanted to do, I wasn't thinking about songs that were going to be on an album. I wasn't even really thinking about people listening to them. That was the first time I had access to a studio, so I was learning myself through the studio. I always knew how to sing, but singing in a studio and listening to yourself back is kinda different. I just wanted to do that a little bit more so I could get a grip on my sound. I had accumulated so many songs and my managers at the time shopped me a deal and Def Jam at the time picked up on it and said "We can put these joints out" and I said "Nooooo". That wasn't even practice, I was just doing stuff. But they were like "These are hot, they are raw, that's what we need" and I was like "Ok…..alright, put it out!" People hear it and they call it a classic, and I'm like "Well, maybe yall should hear what I wanted to do then because I was just doing something." Maybe if yall heard what I really wanted to do, and the thing is I never really got to do that because ever since then, I had everybody that was surrounding me at the time always trying to get me to do another "Aijuswanaseing" and I said "That's not going to happen because I wasn't trying to do that when I did the music".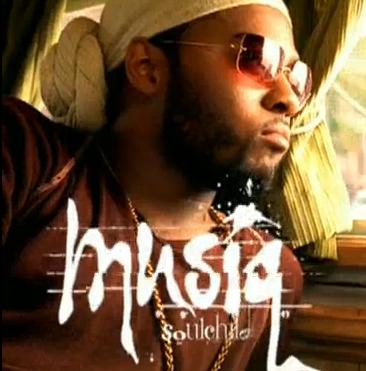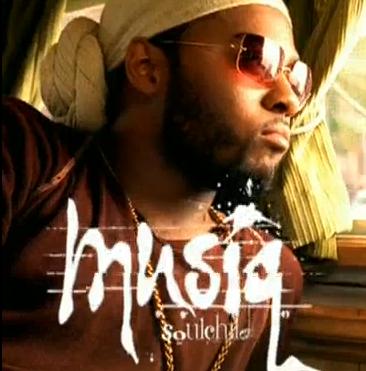 What's Also Interesting…. "PreviousCats"
If you've heard Musiq's sophomore album "Juslisen", then you're probably familiar with the fan favorite "PreviousCats". Not only does the song remain a personal favorite of Musiq's, but he still performs it at many of his shows. It's interesting to include here that the song, written by Eric Roberson, was actually meant for his debut album. Check out the crazy story behind it.
Eric Roberson: A good friend of mine who I went to Howard with, Jermaine Mobley who is an amazing guitar player, he sent me the music. I was listening to it in my father's car and driving to another studio, and I wrote the song while driving. The funny thing about Musiq was I played it for him, it was a college song that I had for years and it sat around, and it was one of those songs when I played it for somebody, they would never go "I love that song!" they would go "Yea, I kinda dealt with that." It was more like an internal thing. So I remember playing it for Musiq when he never even had a record deal at the time. The amazing thing was when I played it for him he said "I want this song for my second album." So Def Jam signed him, and we were working on his album and I said "Ok well what about PreviousCats for your album?" and he said "Oh no, that's for my second album" and I was thinking "Uh, what??" So the first album was a big success and he went on tour and everything and out of the blue I got a phone call from Musiq, and he was saying "I'm about to start my second album, when can I come over and cut PreviousCats?" So I was thinking this guy is crazy! So we recorded the song at the studio and the rest is history.
Musiq Soulchild: I don't know it's the way I think. I think the reason I said that I wanted it for my second album was because I didn't think it would be appreciated for what it was on my first album. Plus I already had a whole lot of songs and I didn't want all of the good songs and all of the great songs on the first album to outshine this song. I kinda wanted to give that song an opportunity to have that platform to be appreciated for what it was as opposed to it vying for your attention with all of these other really, really dynamic songs.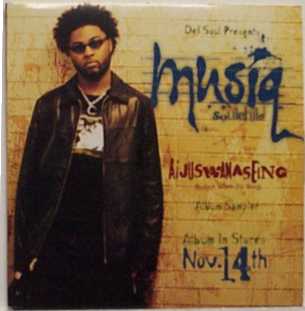 Final Words
You'd be hard pressed to find many music fans who have heard "Aijuswanaseing" and don't consider it a classic. Not only did it turn Musiq into a star, but it also helped to put Philly on the map and boost the careers of Carvin & Ivan and Dre & Vidal. It will always be interesting that the body of work we got wasn't even intended to be an album, but that's what helped to make it so raw and honest.