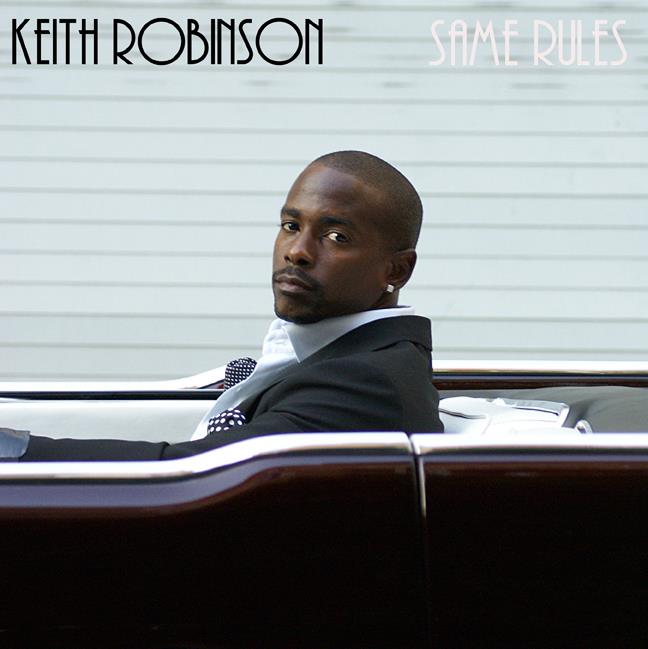 Although some may not realize it, before embarking on a successful acting career after college, Keith Robinson was actually a recording artist signed to Motown. Known for his roles in movies such as "Fat Albert", "Dreamgirls", "This Christmas" and "Dear John" through the years, everything has come full circle for Keith as he is once again pursuing his dream of a music career. He recently released the new single and video for "Same Rules" and is preparing for the release of his new album "Me". YouKnowIGotSoul caught up with him for this interview and talked about what to expect on the album, how he originally got into music, his new single, his leading role on "Dysfunctional Friends", and the challenges of acting vs. music.
YouKnowIGotSoul: After college you got into acting, how did your career turn in this direction?
Keith Robinson: I was in L.A. with the R&B group I was in, State of Mind. While we were there we went and took an acting class. The teacher asked me to read a scene and he thought I was so good that he called me three weeks later to audition for the role in Power Rangers.
YouKnowIGotSoul: Talk about the current single you have out "Same Rules" which you also just released the video for.
Keith Robinson: "Same Rules" is the title track to Dysfunctional Friends. It was produced by Hollywood Hot Sauce, written by myself and Hot Sauce. The track illustrates the ups and downs of a relationship. It's about keeping the "same rules" regardless of what happens your love remains the same over time. Same vibe. Same energy.
YouKnowIGotSoul: What can we expect on your upcoming album?
Keith Robinson: Life and love from my point of view with a heavy blend of my influences in hip hop and old soul.
YouKnowIGotSoul: Talk about your leading role in "Dysfunctional Friends" which you also contributed "Same Rules" to for the soundtrack.
Keith Robinson: I played the omniscient one so to speak. The story is about a young mogul who made his millions off of social networking. He dies in a skydiving accident and then leaves his fortune to his dysfunctional friends. This is all under the condition that they spend a weekend together at his mansion getting reacquainted.
YouKnowIGotSoul: What do you find to be more of a challenge, singing or acting?
Keith Robinson: They both have their own challenges. It all depends on the song and scene. Singing comes naturally but acting like someone else proposes challenges because you have to figure out the differences and similarities of someone else and make it believable that it is really you.
YouKnowIGotSoul: Anything you'd like to add?
Keith Robinson: My next single "Just Kissed" will be out on iTunes in a few weeks followed by the album "Me". Make sure to check out "Same Rules" and "My Hustle" on iTunes now.