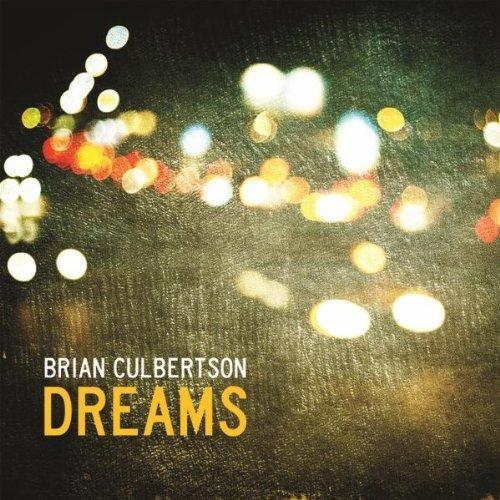 Over the last couple of decades, Brian Culbertson has been one of the most prominent jazz musicians in helping move the genre to the mainstream. Having worked with an array of stellar R&B artists such as Faith Evans, Ledisi, Brian McKnight, Kenny Lattimore, Musiq Soulchild and Avant on his past albums, Brian has produced or performed on over 25 No. 1 records, received multiple accolades, and topped Billboard charts. His new album "Dreams" holds the key to a new dimension of the jazz listening experience by effortlessly combining elements of R&B and soul with spellbinding melodies and the marvel of inner visions. With "Dreams", as with his previous efforts, Brian proceeds to keep the genre of jazz alive and viable by consistently injecting a fresh approach into his own unique sensibility. YouKnowIGotSoul caught up with Brian for this interview to discuss how he approached the album, collaborations he has with Noel Gourdin, Vivian Green and Stokley Williams, how collaborating with r&b artists has helped him reach a new fan base, what motivates him after all of these years, and much more.
YouKnowIGotSoul: Your new album "Dreams" is out now. Introduce us to the project.
Brian Culbertson: This album is a hypnotic, late night, romantic, slow jam record filled with tracks that are really designed to take you out of reality for awhile. It all started last summer, when I was waking up each morning after having extremely vivid dreams. I was left with huge emotions and visuals that actually compelled me to go write music. I had never done this or felt that way ever before so it was a very different process for me than how I normally make records. Because of how it happened, I ended up writing all of the instrumentals by myself and only collaborated on the vocal tracks since I'm not a lyricist.
YouKnowIGotSoul: You've had so much success in the past. Did you set out to do anything differently on this album or stick to your formula you've done well with?
Brian Culbertson: Once I started writing the songs last summer, I knew this was going to be a very different record for me. I've been doing more funky stuff over the past several years so it's a nice change to go to the other side for a minute. Again, I didn't set out to make this a different record, it just happened…so I went with it. I believe you have to follow your feelings when creating music and just let it happen naturally. If you set out to make music for radio or for what you think people want, it always seems forced and calculated which I'm not interested in.
YouKnowIGotSoul: As you've become known for, you've got some fresh collaborations with prominent r&b/soul artists on this album. Do you think that's helped you expand to reach new fans?
Brian Culbertson: Yes, of course! And I've turned my fans onto some vocalists that they didn't know as well so it's been a great thing for everyone. I absolutely love to collaborate with other artists whether they are vocalists or instrumentalists. Jazz musicians have been doing this forever so it just makes sense to me. Plus, working with other artists always opens up new ideas musically that I would have never thought of. As a musician, I'm always trying to learn and grow, and collaborating moves that forward.
YouKnowIGotSoul: On the album, you've got collaborations with Vivian Green, Noel Gourdin and Stokley Williams of Mint Condition. Talk about these collaborations and how they came together.
Brian Culbertson: All three of the vocals collaborations came together in a similar way. I was familiar with all of them but had never actually met them before. I just knew their voices. So, when I started writing these songs, I honestly was hearing each one of them singing over the top of the music I was creating. So, we just reached out to them one by one and thankfully everyone said yes!!!
YouKnowIGotSoul: You've been very successful merging adult contemporary r&b with contemporary jazz. Do you feel like these genres go hand in hand?
Brian Culbertson: Yes I do. Contemporary jazz at its core is a mix of R&B and jazz so it's a totally natural fit. As a songwriter, I typically start with the drum groove when working in the studio…then I fill in the bass line, chords and then melody over the top. Because I work from the groove up, my songs have a very R&B feel to them. Of course, when adding a piano melody over the top of this kind of track, it becomes 'jazz' to people. However, if you were to put a vocal on it instead of the piano, it would sound like an R&B record.
YouKnowIGotSoul: This is your 13th album now. Has the motivation to continue to create good music changed over the years?
Brian Culbertson: Absolutely not. When I'm creating new music, I honestly get the same feeling when a song is done as I did when I was 12 years old. There's a euphoric feeling that comes over me when I know I've come up with something cool…it's really like nothing else. Even with all of the stresses of the modern music business, I'm lucky to still get that feeling every time. Us musicians originally got into music because we love it, and I still do love it!
YouKnowIGotSoul: Do you find that when you reach out to collaborate with many of the r&b artists you have, they're familiar with your work already?
Brian Culbertson: These days most have heard my music or at least know who I am. Early on, there was definitely an education period! *Laughs*
YouKnowIGotSoul: Could you see yourself branching out further to collaborate with artists in other genres in the future?
Brian Culbertson: I never know what I'll be feeling in the future, so maybe. However, R&B and jazz just fit so well together, I definitely see more collaborations in that realm continuing.
YouKnowIGotSoul: Your new album "Dreams" hit #1 on the Billboard Jazz Albums charts, and you've also been a part of over 25 #1 records. What is left for you to accomplish in music?
Brian Culbertson: The bottom line is that I just want to keep making great music for myself and hopefully others like it. If that means more #1's or awards, cool…but I'm not making music for those purposes.
YouKnowIGotSoul: Anything you'd like to add?
Brian Culbertson: I do want to thank all of my fans out there that have been so supportive over the years. They are the best!! I recently started a wine & jazz festival in Napa Valley and one of the reasons was for the fans…just to give them the greatest live music experience, coupled with wine, food and more. In addition to this event which is each June, I also love to stay connected with the fans via Twitter, Instagram, Facebook and through YouTube with my video blog series. It's an exciting time we're in with all of these online and digital tools so why not be connected. The old school record label approach is gone and the wall between the artists and fans is gone as well….and I think it's great!
Be sure to visit www.brianculbertson.com for links to all of my sites and to learn more about the 'Napa Valley Jazz Getaway' in June!!