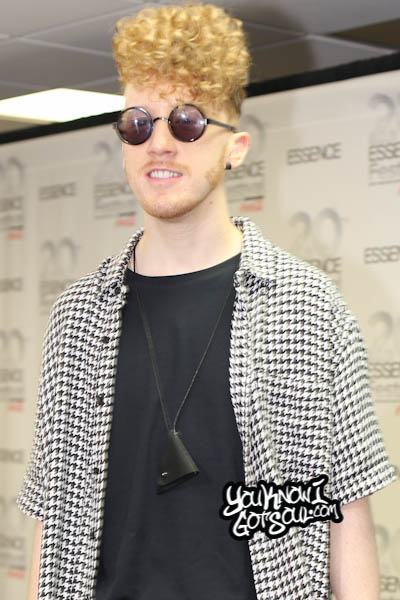 You may have heard Daley's voice on the radio or perhaps even at a venue near you as he's been touring North American for the last year. The growth of his fanbase has been rapid and it shouldn't really come a surprise. His single "Look Up" continues to climb the Urban AC charts and people are starting to discover some of his older mixtapes. There's nothing more refreshing than to see an artist garner so much attention solely from their talents without any gimmicks involved. YouKnowIGotSoul had a chance to catch up with the UK singer at the Essence Festival to talk about his journey as an artist.
YouKnowIGotSoul: Your album "Days & Nights" has been out for a minute and you took an interesting approach with the CD where you focused on slowly building your fanbase rather than aiming for first week sales.
Daley: For me, I've had a long journey in terms of getting from the UK over to the US. A lot of this happened organically. People have really taken on my music and it's the fans who pushed it and that's what got me signed in the States. It was only right that I took my time to make the right album and I was very determined to not settle for anything that didn't include the full package of why I'm doing this as a musician. That was really the approach. I just wanted to put together the best songs I could possibly make and it's been great.
YouKnowIGotSoul: We attended your show in Vancouver as well as New York and we talked about how your fanbase has grown a lot throughout that whole tour. Talk about the growth of your fanbase.
Daley: We started off a couple of years ago and I was just doing acoustic shows here and there. A lot of people didn't know what to expect, so I would play to live audiences and people would wait to see what I was covering, but now people are more familiar with my music and people are buying tickets and selling out my shows. It's doing pretty well, so it feels great to feel that love away from home.