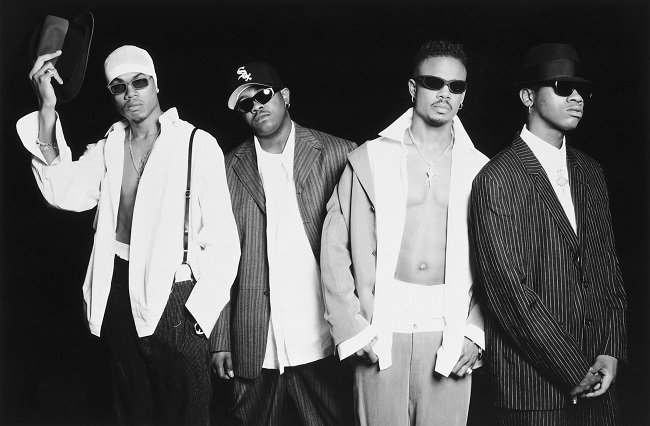 YouKnowIGotSoul had an opportunity to speak with DeVante Swing as we celebrate Static's birthday today. For those who don't know, Static along with his group Playa were originally discovered by him. Others who were discovered by DeVante would include Timbaland, Missy Elliott, Ginuwine and Tweet. In this interview, he reflected back on what it was like working with Static and shared some memories he had with him in this rare interview.
YouKnowIGotSoul: Tell us your first memory of meeting Static and his group Playa?
Devante Swing: Oh man, I'm going to have to take it back! I met Static in Louisville where he's from. Jodeci went on a tour and Static's group came backstage and sung for me. I liked them ever since then. I went to New Jersey after and they called me every day until I eventually got them in Jersey. I had Missy and everyone else there. As far as Static, we used to talk on the phone all the time with his group and they used to sing for me.
YouKnowIGotSoul: What type of potential did you see in Static from the start? He was singing and also rapping.
Devante Swing: Well Static just had that certain swag with him. You can always tell when somebody has it. He had the "It Factor". His swag on his point and he was witty with his words. He didn't start off rapping, I told him to start rapping. He was just a little witty dude with his words and he had the "It factor" whatever it is. People that were around Static felt the energy from him. He just had all kind of talent. He could whistle ad-libs. People sing rifts like Whitney, he could whistle rifts. A lot of people can't do, it's hard to do. A lot of people can sing, but they can't whistle. Anything he did, he put little things into it.
YouKnowIGotSoul: We noticed you and Static were featured in songs and videos, what were your plans for Static?
Devante Swing: We were like Batman and Robin. He held me down. Whenever I went anywhere I would take Static with me because he was my man. We just vibed off each other. With music and whatever else, Static was a singer and I was a player, so it just made sense.
YouKnowIGotSoul: What was like a day in the life of Static in Da Bassment?

Devante Swing: Everybody had their little area, but Static had an overall responsibility to write and make others as hot in the camp. I had main writers in the camp. It was Static, Missy and me. Static's main thing was if I needed a slick line, I would get Static because that was his department. He had a certain swag. You know if you wanted something hot, you would go to Missy or Static. He came to be an artist and then he learned how to write from being around it. He always had his own swag that made him stick out. I just kind of rounded up the sharp edges and smoothed it out.
YouKnowIGotSoul: Is there a specific memory that sticks out with Static?
Devante Swing: Oh man, I got millions of memories with Static. There's so many. I'd have to sit for hours and think about the best one to tell you. They're all good memories. It was like family. It was like with a brother or a sister, there are so many good memories.
YouKnowIGotSoul: A lot of people only know Static, but you were able to know Stephen Garrett. What can you tell us about him as a person?

Devante Swing: Stephen Garrett is a nice, bright person. He's a real person. You don't meet too many real people and at the same time, he was a good friend.
YouKnowIGotSoul: What is your favorite song that Static wrote?
Devante Swing: "Try Again". The one he wrote for Aaliyah. That song is a timeless song. I like "So Anxious" too. It was hot. I like a lot of songs he wrote for Ginuwine. Static got hits after hits!
YouKnowIGotSoul: What would you like to see done to carry on Static's legacy?
Devante Swing: For people who have been in this game and contributed something that's not here anymore, they have award shows. Maybe they should have something like that, so we don't forget people like him. There's a lot of people that have come and gone, but he was one of the special few people. People should recognize all that he's done.
DeVante and Static were featured together on the song "Gin & Juice" for the "Dangerous Minds" soundtrack.