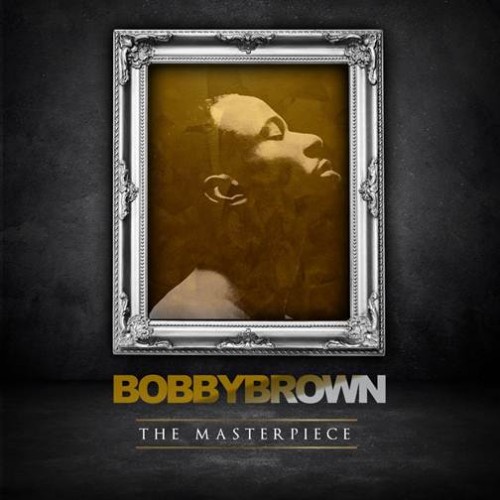 Unfortunately due to all of the controversy that has surrounded him throughout his career, people tend to remember Bobby Brown for the tabloid headlines rather than the fact that he was the king of r&b at one point. The fact is, now that he's gotten his life together, things are better than ever for him. With the release of his first album in fifteen years, being sober for almost 8, and a new marriage, life is good fro Bobby Brown. With all of the distractions aside, people can focus on "The Masterpiece"; the title of his new album which also sums of what his life has become. YouKnowIGotSoul caught up with Bobby for his interview and discussed what you can expect on the new album, the gap between albums, his new single "Don't Let Me Die", what he sees in younger artists that remind them of him, and much more.
YouKnowIGotSoul: Your new album "The Masterpiece" is out now. Talk about what we can expect to hear on there.
Bobby Brown: All of the life stories that I've been through. All of the things, my ups and downs. I'm 7 ½ years clean from narcotics, so I think God has made a masterpiece of me from everything that I've been through. I simply just wrote about it, me and a bunch of my friends. We call it "The Masterpiece" because it's a great album that you can put in and listen to it from the first song to the last song without pushing the [skip] button.
YouKnowIGotSoul: Since it's been nearly 15 years since your last solo release, did you always have plans to do another solo album, or was this something that came up recently?
Bobby Brown: I always had plans to do another album. I've been touring a lot with Heads of State and New Edition, so it's just been a big process that I've been dealing with and maintaining sobriety is my biggest project. That's taken a toll. It's kept me busy in other ways. I've always been writing. I've always went into my studio and banged out a song. These songs are the things that were on my mind during this whole process of me becoming a better man.
YouKnowIGotSoul: You've got the single out "Don't Let Me Die". Talk about the song and what it means to you.
Bobby Brown: "Don't Let Me Die" is a song that I wrote awhile ago. It was just basically about my fiancé who I'm getting ready to get married to, just loving her and not wanting to live the rest of my life without her. Me just dedicating that to her because I feel she's a special lady and I want to spend the rest of my years with her and build a family with her. I'm grateful to have somebody like her in my life right now and I'm just thankful.
YouKnowIGotSoul: I've talked to some artists who've taken breaks from releasing albums like you have and they mentioned they didn't even know that their fans wanted them to come back. Have you always felt the love from your fans in wanting you to put out new music?
Bobby Brown: With me, for some strange reason my music has lived on. The music I've done in the past, I still hear it today. Even from other artists remaking my music and just doing other things. No, I've never felt that the fans didn't want me to come back, I've always maintained a good rapport with the people who buy my records and the people who come to my concerts and the people who watch my movies. I've never thought that way but I'm just grateful that they are still waiting. They were still and still there and still make me relevant. That's a great thing.
YouKnowIGotSoul: One of the artists who has recently remade one of your songs was Bobby V. and he did "Rock Witcha". What did you think of his remake of the song?
Bobby Brown: I thought it was great. Bobby V. is a good dude. I actually performed on Jay Leno with him doing that song. I respect all of the young artists that are coming out that respect music. It's something that you can't let go. Europeans and Japanese people, they hold onto the artists. Unfortunately here in America, artists come every day. I'm just thankful that the people have remained to be there for me whenever I put out an album, I'm grateful.
YouKnowIGotSoul: Talking about the way music has changed since you first came out, do you see any similarities between yourself and some of the younger artists today?
Bobby Brown: I see a lot of similarities there. I got mine from a mixture of Michael Jackson, Prince and James Brown and Donny Hathaway. I guess what I gave them is what I gave them. I see a mixture of myself, Michael Jackson, James Brown and Donny Hathaway at the same time. I also see myself in them because of the way they perform, because of the way the music revolution has gone. I believe the male artists of today are similar to Bobby Brown. There's only one though.
YouKnowIGotSoul: Touching a little more on the new album "The Masterpiece." What songs on the album do you feel most closely represent who you are today as an artist?
Bobby Brown: You know what, this album is who I am right now. I couldn't pick one song. I think the whole album is a reflection of everything I've been through in my life and where I am right now in my life and the man I'm going to be. The last track on the album is my cry out to my mom and God to thank them for standing by me and being there for me to be able to come out of the funk that I was in. Life is a lot better right now for me. I'm a lot happier. I love living now. I don't have anything that I'm grieving about or anything. I lost my mom and my dad and my sister and my ex wife. But God has still helped me here, it's a masterpiece.
YouKnowIGotSoul: It's great to hear that you're in such a good place now. It seems that unfortunately at times during your career, your music has been overshadowed by controversy and people may have missed out on some things. What do you think they missed the most?
Bobby Brown: I don't know really what the best answer is for that, but I'm just glad to be able to still do it.
YouKnowIGotSoul: Talk about your sons a little bit because I know they're up and coming in music. What advice have you given to Bobby Jr. and Landon?
Bobby Brown: Just to maintain and focus on their craft. Focus on exactly what they want to do. This industry is a rough industry but you have to just really focus and work on your craft at all times.
YouKnowIGotSoul: You came into the industry with a lot of other New Jack Swing artists, and a lot of those artists still seem to be in demand just like yourself. Why do you think that is?
Bobby Brown: New Jack is forever. New Jack is a mixture of funk, r&b and pop. We really put a lot into keeping this sound what it is. I'm just grateful that we are still relevant in these days and times.
YouKnowIGotSoul: Anything you'd like to add?
Bobby Brown: I just thank you for the interview, I appreciate you.