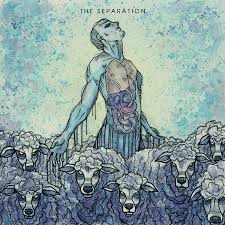 Combining exceptional talent and fearless ambition, Jon Bellion is developing what he refers to as a "movement" with the launching of his project, "Beautiful Mind" that has no intentions of following the norm. Jon's first mixtape, "Scattered Thoughts Vol. 1" was released in early 2011 via his Facebook page, and organically reached over 11,000 downloads. His music is so poetically insightful, with his finger on the pulse of his generation and those to follow. YouKnowIGotSoul had a chance to catch up with this musical phenom for an interview, and we came away very impressed with his humble attitude. Here we discuss his beginnings in music, being ahead of his class in college, his mixtape being released and organically generating a crazy buzz for him, experimenting with different sounds, what to expect next from him, and much more.
YouKnowIGotSoul: Take me back to the beginning. When did you first realize you wanted to do music for a career?
Jon Bellion: Whenever I tell people, I usually get the year wrong. *Laughs* I was selling beats when I was super young off of a tape recorder at school off of my brother's Triton keyboard. I was just making beats and kinda messing around and I fell in love with it. I never really did music growing up. So from there things kinda just bubbled and about three years ago I kinda just tried rapping because I was sick of the way people sounded on my beats so I thought let me give it a shot. About a year and a half ago I kinda gave singing a shot and it kinda just worked and it kinda just stuck. I've just been producing for myself as of lately.
YKIGS: Who were some of your musical influences growing up?
JB: Andre 3000 and Kanye West and all of those people that never really followed that norm in hip hop when gangster was cool. Those dudes were a really big deal for me. They still are to this day. Andre 3000 is like, I don't want to say hero, but the dopest man ever.
YKIGS: How about on the singing side of things?
JB: I don't really know. Coldplay is really cool. Besides that, I didn't really grow listening to a lot of singing. Mostly I was a rap head, I was that typical Long Island suburban white kid that loved to listen to rap.
YKIGS: On the singing side of things, how would you describe your style and your sound?
JB: I've got to be honest with you, I've been experimenting so much with so many different sounds. I don't know if you've seen the videos online but those records are super old, the new records we've got coming out is just as left field and in a different direction. Even the videos we have up, they are super different and like every song is just completely different from the next. It definitely has a positive vibe and it's very smooth. Those are the two general things that I can say. *Laughs*
YKIGS: I read in your bio that you attended Five Towns College for Music and Performing Arts. What skills would you say you picked up when you attended that helped you developed as an artist?
JB: I mean you just exposed my life. *Laughs* To make a long story short, I learned nothing at that place. I was literally, this is an honest statement, I was literally making beats and producing and writing for kids to go to class for me and take notes for me. I was literally trading music for work. I'm not even kidding! I was pimping my music and it was the most ridiculous thing ever. It was insane. My sophomore year, and this sounds cocky but I'm speaking out of humbleness, when you're running seminars on success as a sophomore and you're speaking at your college, you kinda realize it's time to move on and I'm not really facilitating my career.
YKIGS: Tell me about the mixtape you released earlier this year "Scattered Thoughts Volume 1". I read it had 11,000 downloads. How was it received?
JB: It all organic just off of the Facebook page. It was one of those things where my friends told me I really needed to release something. I literally just locked myself in the studio for about a month and even if it wasn't mastered, because I didn't have the money for mastering, I just wanted to put out a body of work. Whatever I did, I just wanted to make a mark and put it in order and drop it. So I put it on the Facebook and a week later I checked my Facebook, I wasn't really crazy about Facebook yet, and my Facebook exploded! People were sharing it and all of this stuff. It kinda lit a fire and made me feel like I can definitely do this. I think people dig what I'm doing and it has a share quality, people want to share it without me asking them or going on their Facebook and saying "Please like my Facebook page" or "Please like this video". It was one of those things where it was cool. Then I just started really working on more.
YKIGS: I saw a video of you recently that was distributed where you were waiting to perform outside of Sullivan Hall in NY and you were just performing on the street with your band and you guys almost got thrown out. Tell me about that situation.
JB: Yea man it was so impromptu. What was crazy was a lot of people had actually contacted me after that street performance. Even more than the people in the club. It was pretty crazy that people were walking up asking for my e-mail, my contact number, my Facebook page. It was really cool.
http://youtu.be/B1zlool6Ia4

YKIGS: I recently saw another video you've got out about the making of your song "Dysfunctional Partnership". Talk to me about that song.
JB: Again man, it's one of those experiments. I'm super big on experimentation but not going too left field. Still having pop compositions and still having hooks that people will remember but still doing stuff that people aren't really doing as of right now. It was one of those things man. I was just in the studio, I had just got back from a production job and two of my boys came over. We were really not going to do music, I was just joking around on the microphone and this sample kinda just came with my voice. I turned the pitch up and the rhythm was of the voice is pretty cool, I beatboxed behind it, and I said "Oh man I gotta make something out of this!" My mind kinda exploded and I just went crazy from there.
YKIGS: You had the mixtape earlier this year. You mentioned you've just been experimenting and stuff like that. What's next from you?
JB: The mixtape I'm actually going to take it down and not make it downloadable anymore. I want to make sure everybody gets their hands on it before it goes down. That is just because the jump to the new music is so crazy. I'm a hermit, I don't leave my room, I'm 9 or 10 hours a day in the studio or traveling or going to another studio or home working on records. The jump from the mixtape to this new free album, which is basically a mixtape, but it's all original production so I'm going to call it a free album. It's called "Translations Through Speakers" and the records are going to be pretty dope and super different. They are all different types of genres, all over the place, and basically the next thing to come out.

YKIGS: You mentioned doing production work. I pay close attention to producers and writers, and I'm starting to hear stories like this more and more of artists who have hits for other artists and then come out with their own thing.
JB: Oh without a doubt. Especially like the Bruno Mars route or the Ne-Yo route. It's one of those things where I'm trying to set up for a career rather than have my artist moment of shine, get a single on the radio and then just kinda fizzle out. I would rather make padding for myself. I think it's important to make sure you have a career in music. I would rather hit that avenue of writing, make an amazing amount of money doing pop hits or whatever, and then be ok and have that money to fall back on, and then I do my artist thing. I'm 20 years old, I have a ton of time and a lot of ideas and a lot of things to offer. I'm so blessed that people even care. Just the fact that you even want to call me and ask me questions, it's a blessing. It's surreal thing.
YKIGS: What's the biggest struggle as an upcoming artist just trying to break in and try and make it in the industry?
JB: You know what it is? One of the things that you can't, at least for me, you can't view it as a struggle. I'm so blessed to wake up every morning healthy, period. A very close friend of mine just got into a car accident for drunk driving and honestly, his mom has to feed him and clothe him for the rest of his life. That's like my gauge and meter when I wake up in the morning. What the hell is a struggle? *Laughs* I'm alive, I'm breathing, I'm fine, and I get to make music and I'm blessed to be able to produce my own stuff. I don't have to wait on anybody, I can write, I can do whatever I want whenever I want. I'm driven and my family supports me. There was never a struggle to be honest with you. The positivity I have in my life totally came out in my records and I think people hear that. I never really had haters. I'm almost positive that if I do the artist thing, they're going to come, and they're always the YouTube trolls that have the 1 comment that is so left field and ridiculous. I don't consider it a struggle, I just consider it fun, everything is fun. Meeting with different people and building my name and the numbers going up and people liking the music and doing interviews. I'm blessed. I'm not struggling, I'm never struggling. Whatever God has planned for me is what's meant for me. So that's it, you just gotta kinda put it in his hands and hope that everything works.
YKIGS: It's a beautiful thing and so refreshing that you're so well grounded like that.
JB: Oh without a doubt! My mom would slap me if I ever changed. *Laughs*