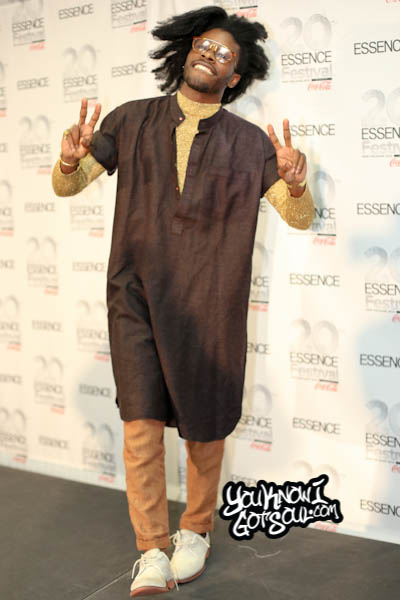 YouKnowIGotSoul had an opportunity to ask Jesse Boykins III about his performance at the Essence Festival. What made his performance in New Orleans so special is the fact that he was the only independent artist who had an opportunity to perform on the Main Stage.
YouKnowIGotSoul: It seems like you have a lot of work into your live show. Do you take that into account when you're recording these songs in the studio or does the process happen after recording the music?
Jesse Boykins III: I think it's a little bit of both. I think most artists do. It's all about the performance, so for the most part when I'm writing songs or when I'm thinking about production and the sonics of what I want it to sound like, I always imagine my band playing behind me. I always try to incorporate everything I can as far as my musicianship goes. I definitely take into consideration everything. I think about the video and what country I'm playing in. I fantasize and visualize as much as I can when I'm making the music because then I can channel that much more on stage every single time and I can bring myself to that mindset I was in when I was recording it.