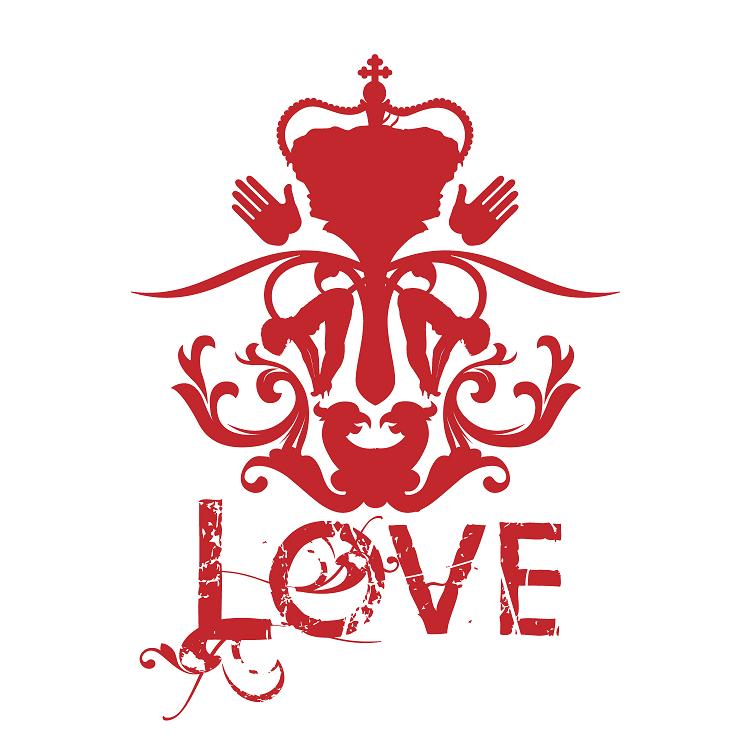 With classics under his belt such as "Sweet Lady" by Tyrese, "We Belong Together" by Mariah Carey and "Be Without You" by Mary J. Blige, it's almost puzzling to understand how Johnta Austin has not made the transition from hit songwriter to artist. Johnta had a taste of solo success a few years back when he released "Turn It Up", but it just wasn't meant to be at the time. His debut album "Ocean Drive" was set to come out and it was pushed back continuously and then was eventually shelved. This sort of situation would be discouraging for most, but Johnta's love and passion for R&B made him realize that he needed to continue pushing. Fast forward to 2012 and Johnta Austin is ready to put out his "Love" EP which will serve as an introduction to his debut album "Love, Sex & Religion". YouKnowIGotSoul had a chance to interview Johnta Austin to talk about his upcoming EP, his songwriting and some of his favorite moments in the studio with various artists.
YouKnowIGotSoul: Talk about the sound on your "Love" EP and what we can expect on there.
Johnta Austin: It's more traditional R&B and when I say traditional, I don't mean old or A/C. It's just more back to the roots of R&B. It's soulful music with great melodies, great lyrics and good strong music to accompany it.
YouKnowIGotSoul: Following that we'll finally get to hear your debut album "Love, Sex & Religion". You've been working on this album for a long time now, so how much revamping did you have to do to get to the final product especially with the way R&B has been evolving?
Johnta Austin: We tweaked a few things here and there, but really not too much revamping as far as sound and concept and what I wanted to be. It was more so just waiting for the timing to be right. I feel like there's a void in R&B and good soulful music right now so it's kind of just a bit of a waiting game as opposed to compromising the material to fit. I would rather wait it out and wait for the timing to be better, that way the music can keep its integrity.
YouKnowIGotSoul: You were supposed to release your debut album "Ocean Drive" a couple years back, but it never got a chance to come out. Why do you feel the album didn't come out?
Johnta Austin: It was a few things that needed to line up. The single "Turn It Up" was really starting to take off and get some attraction and then Jermaine Dupri and the production company So-So Def decided to part ways with Virgin Records, so it turned into a logistics issue. I mean the album was ready, so unfortunately it was not meant to come out at that time.
YouKnowIGotSoul: From the songs that I've heard from there, it seems like you had a lot of great material. What do you think people missed out on the most with that album not getting a chance to come out?
Johnta Austin: As you said, I think the songs. I think the material was really good as well. Fans of R&B and Soul music, I think that's the biggest thing that they missed out on and that is the full experience of what we were trying to do with "Ocean Drive".
YouKnowIGotSoul: What's the mindset this time around compared to when you were recording "Ocean Drive"?
Johnta Austin: It's a lot less pressure and I've grown as a person, artist and an individual. I have definitely more to write about. I think it was all for the best to get myself a few years to have growth. That's the biggest difference between this upcoming project and the previous one.
YouKnowIGotSoul: What motivates you to continue with the solo career? You've had so much success writing and you can pretty much just live off that.
Johnta Austin: I love it, it's a passion and I do feel there's a void missing. It's at the point where in addition to the love for the craft, I kind of have a passion and a view of what I think R&B should be. As opposed to sitting around saying "Oh man they should be doing this!" or "Man it would be great if somebody had a song like this". I just figured why not me?
YouKnowIGotSoul: I've had a chance to speak with Kendrick Dean who I know you've worked with. One thing he told me about your writing process is that you pretty much freestyle a song from beginning to end. Take me through your process.
Johnta Austin: Kendrick is an amazing too. I kind of toss around melodies and go back and forth. I just hum it out and let the words come to me. Sometimes the hook will come first, sometimes the verse will come or sometimes I'll have something that I think is the hook and I may change it around. I don't really write anything down as far as pen and paper. I just go in and let it flow. I just let the process dictate itself.
YouKnowIGotSoul: I've also spoken to different writers and they've always said that one of the most important aspects of songwriting is choosing the right production to write to. What's your approach for deciding what production to write to?
Johnta Austin: It's a feeling to me. I think that's the main thing. If I hear music and I may hear something that's completely different from another writer. It's really just the initial feeling. It's hard to fight it when something hits you and it's hard to force it when something doesn't. I just kind of let the goosebumps or lack thereof dictate if it's something that I'm into.
YouKnowIGotSoul: In the mid 2000's you had a lot of consecutive hits for Mariah Carey and Mary J. Blige. Do you think that sort of success can be replicated or was it moreso the timing?
Johnta Austin: I think it's yes to both. It was definitely a lot of timing and just a perfect storm especially to have artists who were already legends before they even met me. To collaborate with them and have it come out, I think it was a perfect storm. It can be duplicated again, but I had no idea that those two songs for Mariah and Mary were going to be as big as they were. I thought they were hits and I was confident they would do well, but I don't think anyone can predict that kind of success as far as once you start getting the 14 weeks at number one, ASCAP Song of the Decade and Billboard Song of the Decade with Mariah. That's not anything anyone was saying in the studio that night when we were listening back to the record. We just knew it was a good record. I think that's the best way to approach it. History would be nice, but ultimately we just want to make a great product that we're confident in and ultimately it's the people who decide if it'll go down in history.
YouKnowIGotSoul: I know in the early 2000's you had a lot placements but it seemed after 2005/2006, people started labeling you as a hit songwriter and one of the best in the industry. Through those hits for Mariah Carey and Mary J. Blige, what kind of doors did those open for you?
Johnta Austin: It definitely opened some doors into some different genres. Like you said, you spoke of the placements that were already there. To the industry, it was like "Okay we knew this guy was good and these hits really put him in that top 1 or 2 writers in the genre to go to." It kind of just cemented what everyone was starting to believe from the previous placements because there were songs like "Sweet Lady" by Tyrese and "I Don't Wanna" by Aaliyah. Pharrell always tells me that the record that I wrote for Aaliyah is his favorite record that I ever wrote. It was a good record and good for R&B, but not like a huge hit. Those hits just kind of helped confirm the potential that everyone was hoping was there.
YouKnowIGotSoul: With sales declining in R&B, I know it has affected a lot of artists. Has that impacted you as a songwriter?
Johnta Austin: No because I believe in staying true to the craft. It's not a slight to any other genre of music so I won't call names as far as genres, but I can't look at this genre as someone who writes primarily in R&B and say "Well maybe I need to be this kind of a writer." I mean music has crossed genre to where you can incorporate different things into your music and people have done that since the beginning of the music business, but I think part of why R&B has been in decline is because a lot of artists aren't doing R&B. You have a lot of R&B artists who are not doing R&B music. I think when you get an artist like Miguel, I think that's where a lot of his success comes from and why people like it because he's just doing great R&B music. He's not trying to do something that's big in Europe or Japan. Those things are nice, again no slight to them, but an R&B artist's base should R&B. Historically in my opinion, I think R&B and Hip Hop culture, we've been the ones to kind of lead the way and tell other genres what's cool and what sound is the new sound. In recent years, it seems other genres are telling R&B and Hip Hop culture what's cool and we're kind of taking their lead as opposed to them taking ours.
YouKnowIGotSoul: Recently there was a picture of you with Bryan-Michael Cox, Jermaine Dupri and Ciara in the studio. Talk to us about that session.
Johnta Austin: We worked on Ciara's album "One Woman Army". We did a record called "The Mirror". We've all known Ciara since she was a youngin in Atlanta. Those things are just like working with family and being the studio, clowning, making jokes and all of that stuff. I like the song, it's a good record. It's a midtempo kind of feel and the subject matter is sexy. We'll see how it does.
YouKnowIGotSoul: I'm a huge fan of you writing so if you could, give me some background on some of these songs.
Nivea "No Doubt"
Johnta Austin: Wow, that was a while ago! I remember writing the record, but nothing really stands out. I don't even remember the process or anything, but wow you really do know my catalog. *Laughs*
Marques Houston "Can I Call You?"
http://www.youtube.com/watch?v=dDV93lsSK94
Johnta Austin: Yes! That one I remember because that's actually just a personal favorite of mine. That was a record that Troy Taylor and I did up in New Jersey. It wasn't for anybody in particular. We went in the basement. Troy Taylor definitely raised a lot of talent out of that basement with myself and Trey Songz included. In that same basement before he was grooming Trey, I wrote "Can I Call You?" I just remember wanting to do something that was kind of a Michael Jackson feel and Troy did a great track and that record just kind of flowed.
Mariah Carey "Last Kiss"
Johnta Austin: Man, I wish that record would have been a single. I remember that process. The process with Mariah Carey and Jermaine Dupri is always fun because we're in there just throwing out the craziest lines. There are things that you would never think goes on in a Mariah Carey session, but she's super cool, laid back and fun to work with. We had the concept of the last kiss and after a few jokes and few glasses of Pinot Grigio. *Laughs* That's where "Last Kiss" came from.
Trey Songz "Patron"
http://www.youtube.com/watch?v=9GvJFREzHC0
Johnta Austin: Oh man, that never came out! We just wanted to do something sexy and a little street R&B if you will. We did that here in Atlanta and at the time, patron shots were big in my life. *Laughs* I just wanted to give them their due recognition.
YouKnowIGotSoul: Who else have you been writing for? We haven't really heard you on too much this year.
Johnta Austin: Well I've been primarily focused on myself, but I have some stuff in the pipeline with Dondria, Marcus Canty, Sterling Simms and Kelly Rowland.
YouKnowIGotSoul: From the people that you've mentioned aside from Kelly Rowland, they're all new artists. Is that something you're focused on doing now?
Johnta Austin: I love it. I mean working with an established artist is great. Jermaine, Bryan and I also worked on the upcoming Mariah Carey project as well. Those projects are great, but those artists are already established. You just add what you do and occasionally you make a hit, you make some history with Mary J. Blige or Mariah. Even with songs like "Be Without You" and "We Belong Together", one of my proudest moments around that time was being a part of establishing Chris Brown with "Yo" and "Poppin" and then helping him follow up with "With You". When myself, Sean Garrett and others worked with Chris, he was a brand new artist. Of course it's not all us because the talent has to be there and he's an incredible talent, but that's actually one of the things I'm proud of. Just to be a part of a brand new artist and have my songs help turn them into household names.
YouKnowIGotSoul: You've had a chance to work with so many different artists throughout the years, is there one artist you're still looking to work with?
Johnta Austin: I mean I would love to be in the room with R. Kelly and just see what we could do. He's my favorite writer of my generation. It's between him and Babyface. Probably those two I would love to just be in there room and see what we come up with. Kanye as well because he's crazy. *Laughs* I'm crazy as well so as far as from a creative standpoint and thinking outside of the box, I think that could potentially yield some returns as well.
YouKnowIGotSoul: Anything you'd like to add?
Johnta Austin: Be on the lookout for the "Love" EP.