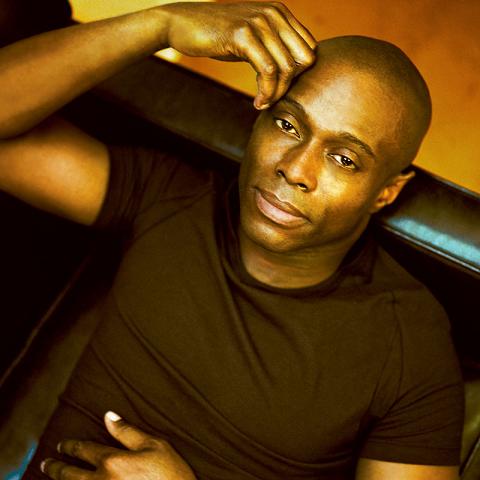 If you analyze Kem, his career, and the success he's experienced over the past decade, it's truly something to marvel at. We wrote an editorial earlier this year taking a look at Kem's success, and concluded that his career should be a blueprint for other artists to follow. The fact that his third album "Intimacy" was certified Gold earlier this year in a time when r&b/soul records aren't selling at all just solidifies the fact that Kem has moved into the elite of today's soul artists. Now he's just released his first Christmas album, comprised of original songs as well as a few classics, and there's no doubt it will become a classic holiday album. YouKnowIGotSoul caught up with him to discuss this new project as well as what he attributes his success to, his acting debut, what to expect next from him, and much more.
YouKnowIGotSoul: Introduce us to your new project "What Christmas Means".
Kem: "What Christmas Means" is my first Christmas album. It is a classic Christmas album, it's not a throwaway Christmas album. There are five original songs as well as five traditional Christmas songs. It's got string arrangements by Paul Riser, who if you know Stevie Wonder's "Rocket Love" or Marvin Gaye's music or The Temptations or The Supremes, he's one of the renowned Motown arrangers. He brought his craft on this record. There's also a duet with myself and Ledisi called "Be Mine for Christmas". The album covers different aspects of Christmas, including the spiritual aspect of Christmas with songs like "Glorify the King" which celebrates the birth of the Christ. The duet as I mentioned as well as "A Christmas Song for You". There are romantic songs because Christmas for me is also a romantic holiday. There's a lot, it has a lot to offer, I think it's some of my best work today and my hope is that it will be a part of your Christmas celebration for years to come.
YouKnowIGotSoul: As you mentioned this was your first Christmas album, but prior to this you had three successful albums. What was the process like going in and creating this album compared to your other albums?
Kem: It's a little strange recording a Christmas album in the spring and summer. I started writing songs in the spring of 2012. I wanted original compositions on the record because I'm hoping to create music that lasts throughout the years and publishing is always nice, that's the gift that keeps on giving! I didn't want to just recreate and do the old same smash up of Christmas songs; I definitely didn't want to go in that direction. It started out just as being a four or five song EP we were going to couple with one of my previous albums and make it a holiday package, but the more I got into it, the more I realized it would be better suited to be a bona fide full-fledged Christmas project. In addition to the original songs, I picked some of my favorite songs and we just went at it.
YouKnowIGotSoul: Earlier this year the news came out that your third album "Intimacy" was certified Gold, making it your third consecutive Gold album. That's a huge accomplishment with sales down across the board in r&b/soul music. What do you consider the key to your consistent success?
Kem: I tell people, everything starts with the songs. I try to craft great songs, songs that are genuine; it's not a lot of gimmick to what we do. I feel like I'm living in my purpose and I feel that my music and my career serves a purpose that's greater than myself. I use what I've been given to put back into the world and I think that's also the foundation for why we've been able to sustain making this kind of music. It's not urban/hip-hop/mainstream music that we've made so far. It's really an honor and a privilege to have this kind of success in today's industry.
YouKnowIGotSoul: Someone like myself who has been able to observe what's gone on in the industry with a lot of artists and how they do things, what I notice about you is you have a strong team around you, you do a great live show, and you consistently make good music. I've said in the past you should be the blueprint for how other artists should handle their career. Do you agree?
Kem: I think that you could learn something from everybody; I'm still learning and still sharpening my saw. Definitely, I think that artists should invest in themselves and not try to do things cookie cutter and not try to find the easy way. Live performance goes a long way, that's my bread and butter man. Especially with music sales down the way they are, people can get your album on the streets for two or three bucks. Your live show has become that much more important, so I invest a lot in trying to do a great live show as well as create a great record.
YouKnowIGotSoul: Following three successful albums and now the Christmas album you've got out, what plans do you have for new music going forward?
Kem: I've already started pre-production on songs for the next studio album and I'll probably be in record mode during the first quarter. I'll be over in Japan for a few days, but once I get back, I'll be back into the woodshed and start working on the fourth album. Most of the songs are written with the exception of one or two. We're moving right along and I'm happy that people are supporting this music. It's allowed me to continue to do what I do.
YouKnowIGotSoul: Earlier this year you made your acting debut in "Sparkle". What was that experience like?
Kem: It was a great experience, I learned a lot. There are parallels and differences between making a movie and making a record. It was definitely a humbling experience. When I make my records, it's all about me and I call the shots! *Laughs* Not so much on the film set. I really was an observer and a great participant in the making of that movie and I'm looking forward to doing more of the same.
YouKnowIGotSoul: You mentioned there being some parallels between filming a movie and recording an album. What do you see as similar?
Kem: We do take after take after take making sure that we have enough, making sure that everything is covered. In the music industry and making a record, I never want to have to call a musician back in. It's like I want to get everything that I can possibly get, and a lot of times I do. In the film industry, you're not afforded that luxury, so you have to get it take after take after take from all aspects. Paying attention to detail; from that aspect I find it very similar. There are periods during the recording process where you record a section of the tune and that's what you do in the film. You're shooting one piece at a time; you can be working on one piece of the puzzle at a time. There's a process of putting everything together to make it one cohesive piece of work, so I can appreciate that in both worlds.
YouKnowIGotSoul: I want to talk about the company you've founded Mack & Third that assists with the homeless community out in Detroit. Talk about how you founded it and your involvement in the program.
Kem: Mack & Third is my foundation. It was started unofficially back in 2009 with an event we called "Mack & Third Live" which was an all day free concert as well as food drive and fund raiser. We repeated it in 2011 and 2012 and it's grown over the years. We raise money, we raise resources for organizations in the community that support the homeless and substance abuse, treatment facilities, domestic violence facilities. This year I performed as well as a lot of local talent here in the city of Detroit as well as Frankie Beverly & Maze. There were 55,000 people in attendance. We gave a lot of medical services away, people could come down and get dental screenings and get blood pressure checked and checked for STDs. It's a lot of going on, it's a great look for the city and it's a great opportunity for me to give back.
YouKnowIGotSoul: Anything you'd like to add?
Kem: Have a good holiday. I'd like to thank your readers for their support and wish them a happy holiday and prosperous new year.