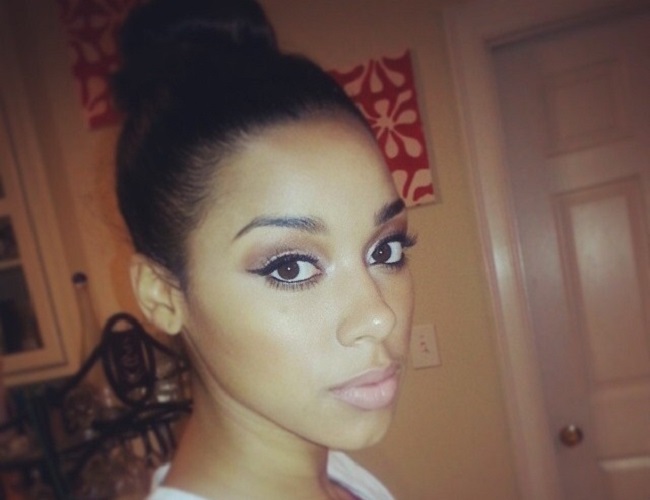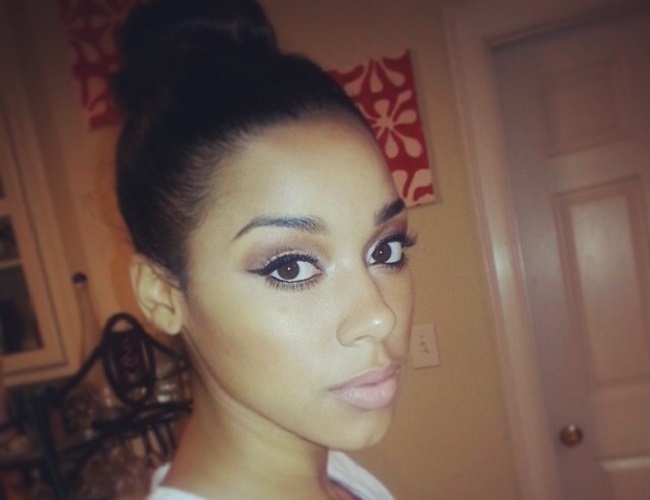 Those who listened to RichGirl will definitely remember Kristal Lyndriette. Her powerful vocals stood out immediately and that's one of the attributes that caught Tyrese's attention. The breakup of RichGirl left Kristal depressed for two years, but she is finally back with the new single "Silhouette" and she's also the first artist on Tyrese's label Voltron Recordz. YouKnowIGotSoul had a chance to talk with Kristal about her musical journey after RichGirl.
YouKnowIGotSoul: A lot of the fans know you as Lyndriette, but you now go by Kristal Lyndriette. Talk about the decision to change your name.
Kristal Lyndriette: Well Kristal Lyndriette is my God-given name. I was going by Lyndriette initially in the group, but now I decided to add my first name. It hasn't really been hard for the fans because my full name has always been online and accessible, so people know that's my name. I wanted to keep "Lyn" as you can see from my social media, just for the people who probably don't know and aren't aware that they can still associate Lyndriette with Kristal. I wanted to change it and go by Kristal because she isn't exactly who Lyndriette was in RichGirl. This is me. It's not a whole total different person, but it's definitely a side that nobody knew in RichGirl. It's kind of a fresh start and a new name. Like I said, I wanted to keep Lyndriette because I still want people to associate the two.
YouKnowIGotSoul: We've seen your former group member Sevyn Streeter with a lot of success. What have you picked up from her success and how can you use that to help your career?
Kristal Lyndriette: Let me just say that I'm so freaking happy for Sevyn. That's my sister, I love her. All of us still talk to this day. I actually just saw her at the Soul Train Awards. I just spoke to her not too long ago. I'm so happy for her. She really taught me just to push on, continue and just have that will power to keep going no matter what adversities you face. So while I was in my downtime, I was definitely watching her and keeping in touch with her. She definitely kept me inspired and I continued to pray day in and day out. I keep God with me at all times. We would have conversations and we would pray together. She definitely kept me going in those rough times whenever I would call her and need her.
YouKnowIGotSoul: Right after RichGirl, I know you dropped an EP. Talk about that era and the sound you were going for at the time.
Kristal Lyndriette: The EP "Proclamation" was kind of just stuff that I wanted to sing and get off my chest. I was musically starving. I wanted to do something. I had my own company and studio back home. I was really trying to get some stuff off my chest. Thank God for my company because they were always there to help me and get my stress out. It wasn't really a sound I was going for. I just felt the fans were asking for stuff and they wanted something. I felt like I needed to give them something. I didn't want to leave my fans hanging. It was just something for them to be able to sit with and have until I did come with something official and something newer.
YouKnowIGotSoul: You spent so many years with RichGirl and nothing came out of that. Afterwards you went through a depression period, so why have you decided to come back to the music industry?
Kristal Lyndriette: I actually gained a lot from that experience. It may have seen like it from the outside, but we definitely made success in our own ways as a group. We probably didn't sell a million records, but we definitely reached some success as far as touring one of the biggest artists in the world and not having one album out or a number one single. Just the opportunity to tour with Beyonce was incredible. We reached a certain level of success for us. I definitely was a little discouraged after the breakup, but you just have to push on and continue and do what you have to do. It was never really a question of whether I was coming back, I always knew I would. I just wanted to make sure that I did the right way with the right people and it was genuine when I did do it. So I'm super excited about my new album and just excited at the fact that I'm going to have something that the world is going to hear finally. It's a little different when you're recording and you know that the world is going to hear it. There's a little more pedal in my step.
Follow Kristal on Twitter @itskristallyn