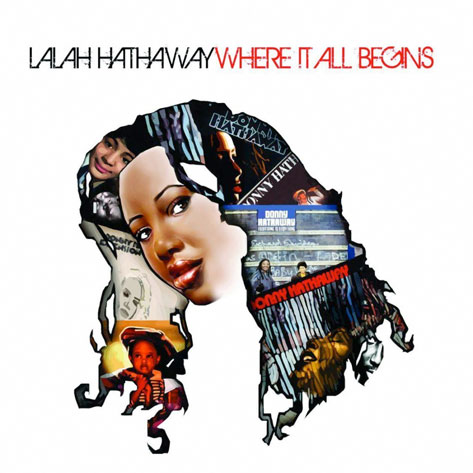 Last week I had the pleasure of taking part in a media teleconference with Lalah Hathaway to discuss her new album "Where it all Begins". The call was set up where first Lalah spoke a few words, followed by a moderator asking her some general questions about the project, followed by the media presenting her with any other questions they had. I had the opportunity to ask two questions including if she felt any pressure to follow up her Grammy nominated "Self Portrait" album with something bigger and asked her to explain quotes where she mentioned she felt like she was on the come up and at the beginning again. You can listen to those in the YouTube clip blow.
Lalah talked about the album as a "love letter to her parents" and mentioned that she felt empowered when creating it. In fact, if you notice the cover art of the album, it's a collage of elements meant to serve as a tribute. She also discussed working with JR Hutson and how it was ironic that both of their fathers were roommates in college. She also spoke about her friendship with Rahsaan Patterson and working on his album as well. Finally, the moderator prompted her to speak on the first single "If You Want To" and the direction of the music she took on this album.
You can listen below to hear her speak on all of the questions asked by the media.