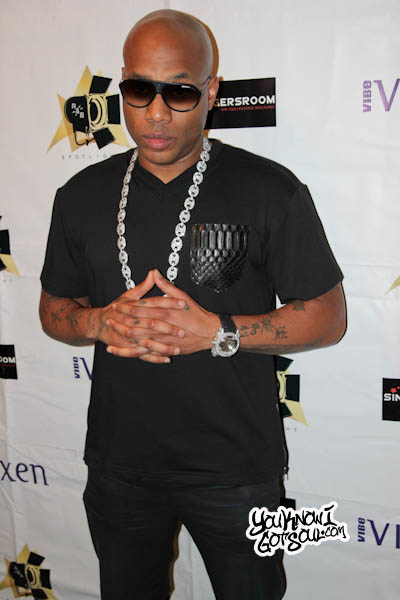 We've been supporting Mario Winans for years now, and we once again got a chance to catch up with him for an interview, this time backstage after a recent performance in NYC. He talked about his new single, his upcoming album, creating hits overseas, and putting out his son's debut album. Check it out.
YouKnowIGotSoul: You have the new single out, tell us about it.
Mario Winans: Well it's just a warm up single, it's called "Young Money". It's one of many teaser records I'm going to put out before I drop my official single top of next year. It's just a feel good record with some live horn elements in it. I'm just getting ready to turn it back up.
YouKnowIGotSoul: So we can expect a full album coming soon?
Mario Winans: Oh yeah, full album next year with a whole bunch of new records and collaborations on other people's albums. After I drop my album, I'm going to drop my son's album. His album is going to be tremendous.
YouKnowIGotSoul: You're known for your writing and productions. Have you been working with any other artists lately?
Mario Winans: I've been doing stuff mostly overseas. I have a number one record that I did on this artist named Hadise in Turkey. I have a number one record that I co-produced with this kid named Kay One in Germany. A couple of things in the US like "Can't Be Friends" by Trey Songz, but I guess that's a little older now. I'm doing most of my music overseas, but I'm ready to turn it up back here again.
YouKnowIGotSoul: How do you get opportunities to work overseas with artists?
Mario Winans: Just touring. They love me out there, but I'm ready to bring it back over here.
YouKnowIGotSoul: What's inspiring you at this point in your career?
Mario Winans: Well honestly, what keeps me going are my family and kids. God has always been in my life and I love music.
YouKnowIGotSoul: Anything you'd like to add?
Mario Winans: Keep God first and get ready. Clean your ears out because we're ready to flood the music world.