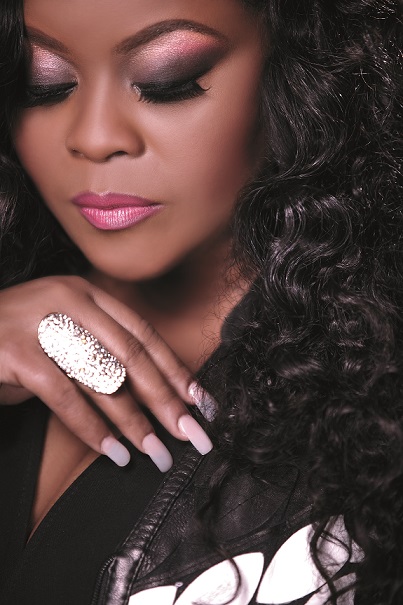 Maysa is no newcomer in the music industry, and after two decades of success, she's elevated herself to be known as the greatest jazz-soul singer of her generation. The journey started as part of Incognito and has carried over to even greater heights as a solo artist. Now with the released of her latest album "Back 2 Love", she's managed to take her artistry to another level. Featuring collaborations with Stokley of Mint Condition and more, sonically it's her most diverse project to date. YouKnowIGotSoul caught up with Maysa to get the background on "Back 2 Love", find out her inspiration, talk about her legacy, and much more.
YouKnowIGotSoul: What was the main inspiration behind your latest album "Back 2 Love"?

Maysa: My inspiration was mostly being ready to get back to my life as a dating person.. And to express my love for everyone as a whole.
YouKnowIGotSoul: The album is your widest ranging yet sonically, touching on many different genres and sounds. What made you decide to go in that direction?

Maysa: I went in this direction because I feel free enough to express who I truly am inside. Musically and lyrically, I am able to sing and write about anything. I see no point in staying in one lane.
YouKnowIGotSoul: You celebrated your 20th year as a solo recording artist with the release of this album. What is the significance of that achievement for you?

Maysa: To maintain and stay in this industry and be consistent means the world to me. It means somebody respects and enjoys what I do for a living.
YouKnowIGotSoul: You are noted as possibly the greatest soul-jazz singer of your generation. What did it take for you to achieve those heights in music?

Maysa: That's a huge compliment and I don't believe for one minute I'm the greatest but if I'm even top 20 I'm very happy about that. I just think the people who like/love my music know that I'm doing my best to make them happy.
YouKnowIGotSoul: Talk about collaborating with Stokley of Mint Condition on "Keep it Movin".

Maysa: Stokley is a beautiful human being and a great musician. He is so approachable and real and I see him as my new musical brother.
YouKnowIGotSoul: How do you want to make people feel when they hear "Back 2 Love" for the first time.

Maysa: I want people to want to listen to it over and over and be obsessed with it. It is a spiritual album and should please you emotionally.
YouKnowIGotSoul: As an independent artist signed to Shanachie, talk about the freedom you have to express yourself and create the music you feel.

Maysa: Shanachie from day 1 have given me complete creative freedom and guidance too. I think this is a huge part of how I've been able to successfully build who I am musically.
YouKnowIGotSoul: As an arist who's been successful for decades now, what do you contribute to your longevity?

Maysa: My longevity is first a prayer that GOD has answered.. Secondly because of the people who have supported me all the way.. And that includes people who buy my music, come to my shows and every record company executive and staff, radio stations, DJ's and every producer and musician, interviewer, glam squad and photographer who has blessed me. And last but not least my family and friends who have my back.
YouKnowIGotSoul: Had you not decided to pursue a career in music, what do you think you'd be doing for a living?

Maysa: I think I'd be an elementary school teacher.