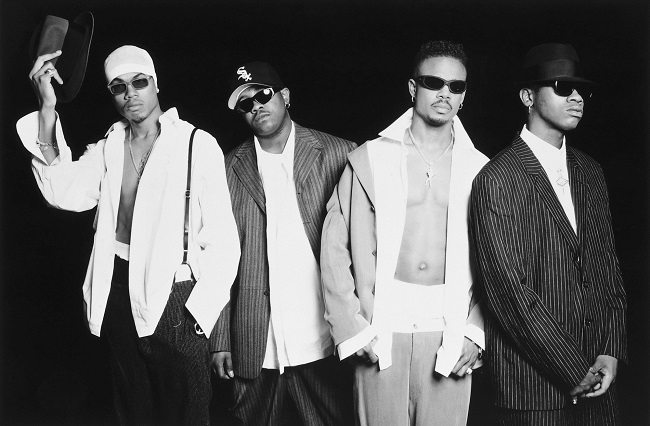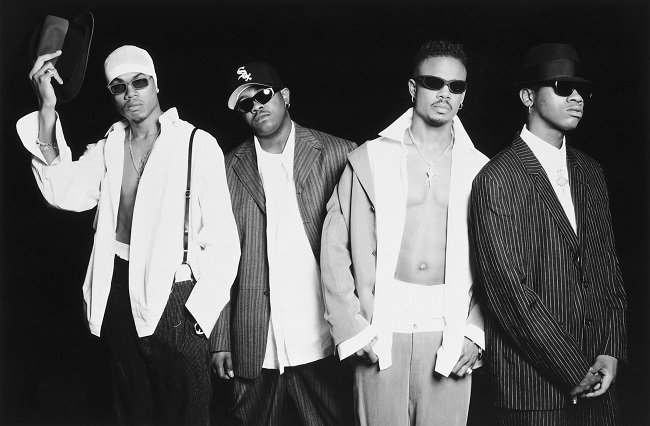 They're back! Unless you've been living under a rock for the past week, you would know that the bad boys of R&B are making their return to the music industry. Jodeci will be performing at the Soul Train Awards this year and it will be their first major appearance in almost 20 years. Fans have been anticipating new music from the group for an eternity now and it looks like the wait is finally over. YouKnowIGotSoul had a chance to speak with Mr. Dalvin about Jodeci's upcoming album as well as their brand new single "Nobody Wins". Dalvin also touches on the state of the music industry right now and his plans to help up-and-coming artists with his brand new venture Cristo Chrome Music. Lastly, Dalvin discusses Timbaland's involvement with the new Jodeci album and what people can expect sonically from the collaboration.
YouKnowIGotSoul: The last time we spoke, you were talking about a couple of projects that you had going on such as your solo album "Ego Maniac" and the super R&B group Abbey Road. What's the latest on those projects?
Mr. Dalvin: Well, being that we moved into a couple of different directions and ventures, we kind of put that on the back burner, but it's not gone completely.
YouKnowIGotSoul: Is that something people can still be anticipating in the future?
Mr. Dalvin: Absolutely.
YouKnowIGotSoul: Talk about your latest venture Cristo Chrome Music.
Mr. Dalvin: Cristo Chrome Music is me and my business partner Cassandra Mills who was a record executive for many years. We just decided over time that since we've been working together for the last 17 years, we had this idea about this virtual record company. We started putting the pieces of puzzles together and it came about just how we were going run and change the way that record companies are viewed, especially a virtual company that we had put together and how they're looked at. It's all about the way we sell records and market records. It's not only a record company, it's also about production and beats. That's pretty much how that came about.
YouKnowIGotSoul: What can we expect your role to be with the company? Is it more on the business side or will you be involved with the music?
Mr. Dalvin: That's the beauty of it because Cassandra is the brain and I'm the beat pretty much. We work hand in hand, so we come together and we both have these ideas. Hers are more on paper and my ideas are more behind the studio doors. It all comes together and we feed off each other creatively. We love business ideas and marketing strategies. She presents them to me and I present ideas to her. That's how we have that relationship. Even though we disagree, we always end up agreeing at the end of the day. We both have the same vision and we put it all together.
YouKnowIGotSoul: What will separate you guys from other record companies?
Mr. Dalvin: A lot of different things because we have many different facets. It's really a platform where artists have a place to grow. In the record business nowadays, there's no kind of development there. There's really no place for indie artists or someone who doesn't have a major record to go and really be heard. A lot of artists have magnificent and superb music that just go to the wayside because they have nowhere to go. Being that we both come from musical backgrounds and we're successful in the music industry, we take time to listen. We don't find everything we listen to great obviously, but there are a lot of great things. We take time to listen to everything that's handed to us and we can critique. You can come and get honest advice. You can get help with marketing if you're an entertainment artist. You can come and get production, you can learn how to produce. If you want to be involved with Cristo Chrome Music as an artist or a client, you might have a chance to be on the roster. There's a lot of different things that we offer that major labels really don't offer anymore or have anymore like artist development. We have different things that artists don't really have time to understand like the business side of this industry as well as the creative side of it. As artists, we're basically forced to just create music and not learn to exploit the music we create.
YouKnowIGotSoul: One of the artists signed to the label right now is Lili, so talk about her.
Mr. Dalvin: Lili is a project that we're going to unveil closer to our launch date.
YouKnowIGotSoul: What do you see in her?
Mr. Dalvin: As far as Lili, she's an amazing talent. Lili the artist is different from Lili the project though. I can't go into detail because it'll be unfolded when it's closer to our launch date. It is two different entities that we're looking at. I know you're there scratching your head right now, but that's what I want you to do. *Laughs*
YouKnowIGotSoul: Of course the big news everyone is talking about is Jodeci's reunion at the Soul Train Awards. How did that all come together?
Mr. Dalvin: Well, Jodeci has been the foundation of my career earlier in the days. They've been wanting a reunion and album. The mistake people make is that Jodeci has never broken up, we've always been together. We just ventured off and did different things. We finally came together and we had a nice body of work that we felt was a great album. With K-Ci & JoJo touring as well as Devante and myself doing production and other business ventures going on, we finally came together and we put together an album that we love. We didn't want to just put together some music that fans would like just to say we had another Jodeci album because any group can do that and when you do that, you kind of miss the prize and what you're shooting for. Everything is about timing. Even with Cristo Chrome, it's about timing. We could have got together and did a label years ago, but we had to wait for the right time. If you jump the gun, you miss the opportunity. It's the same thing for Jodeci. It was the right time for the Soul Train Awards.
YouKnowIGotSoul: We interviewed K-Ci & JoJo last year and asked if they had any plans for a Jodeci album. They didn't think anything was going to happen, so what changed?
Mr. Dalvin: I think the album was already in the works, but we were aware everyone was asking us for a date and time. We didn't want to keep saying "It's coming!" so we figured if we backed up off it, everyone would back up off us. The ball was always rolling though. We just didn't have a time frame though. People were like "You said this date, you said that date!" We didn't have a date and we wanted to make sure the time was right. Now is the right time, so we're on the fast lane moving towards the release of the single and album.
YouKnowIGotSoul: Talk about the new single "Nobody Wins" that you guys will be performing at the show.
Mr. Dalvin: It features the rapper B.o.B and it's a really good song. To go into detail, I'd rather everybody just hear it and enjoy it than me trying to explain it. It's a really good song and people are going to like the message and the concept.
YouKnowIGotSoul: Was it produced by Jodeci?
Mr. Dalvin: Yes, it was produced by Devante.
YouKnowIGotSoul: The last time we spoke, you mentioned that Jodeci has a vault of songs that you guys have recorded throughout the years. When was "Nobody Wins" recorded?
Mr. Dalvin: This isn't one of the songs off the vault. When I mean the vault, it's a collection and a body of work that maybe later in the years we'll release, but it's not something we're going to put out now. This album, we actually took the time to put it out. It's not like we put something together to make an album. This is an album we focused on and it has a concept. We wrote a lot of songs and came up with a lot of new ideas. The songs we have put away are songs that we thought of, but when Jodeci records an album, we go to record like 50-70 songs. We start off with a concept and some of the songs don't make the album. That doesn't mean they're not great songs, but they don't fit the album right then. Every great artist has songs that don't make the album and people are like "Why didn't you put this on the album?"
YouKnowIGotSoul: I read Timbaland is working on the project with you guys. That surprises a lot of people considering the history, so what was the decision to get him back on board?
Mr. Dalvin: I think the thing with Timbaland is that there were a lot of disagreements, but every family has disagreements. I think the media played it out more than what it was. Smart business people, they don't let disagreements get in the way. Even though it might be uncomfortable, smart people don't do that. You create a platform and it's like "Okay, we don't see eye to eye right now but later in the future, when we're able to talk about things, then we'll sit down and do it". I think it was one of those kind of things. Sometimes you let the media push you so far apart and it's like "Why do I not speak to my friend or my partner?" I think it was more like that type of situation. It's not like anybody had problems with anybody, but things were misunderstood and misconstrued. It is what it is.
YouKnowIGotSoul: What kind of things did Timbaland bring to the project? I know he has a very distinctive sound and you guys do as well, so is it going to be a Timbaland type of project or a Jodeci type of project?
Mr. Dalvin: It couldn't be a Timbaland type of project. A lot of people don't know, my brother Devante really showed Timbaland how to produce records. His sound wasn't too far away from Jodeci, but it was just that he took elements of Jodeci and created his own sound. That is great, but his roots is from being with us and being in Da Bassment. We pretty much worked together because we worked on a lot of things together as well. We had our sound mixed with his sound. It would never be in one direction. It's going to be a mix of Devante and Timbaland.
YouKnowIGotSoul: R&B sales aren't what they used to be and no albums have gone platinum this year. How will you measure success for this album?
Mr. Dalvin: There are a couple of ways to measure success. If you can go sell out an arena and there's like 15,000-20,000 people still screaming at each song from the 90's and they're not even worried about the songs that we're putting out now, to me that is a measure of success. You have so many avenues where people can get music, so it doesn't mean you're not selling records, it just means people aren't buying them. Why pay for something you can get for free? That's where the business has fallen and we haven't learned how to stop it. You can't stop it, so the success is going to be measured by the fans. The money is still in touring and the love we get. The media outlets that we're exposed to, that's really the only way you can measure success. You hear songs on the radio that are played 30-40 times a day and they don't even sell records.
YouKnowIGotSoul: It also seems like the media has really given you guys a bad reputation over the years. How do you cope with that because everyone seems to focus on gossip these days?
Mr. Dalvin: Unfortunately, you can never really kill it off because people make a living. They make money off of negativity and tearing people down. You'll never stop that, no matter how much you do. As an artist nowadays, you live so much under the microscope, you almost have to walk a tight rope every time you walk outside. It's not fair for us to live like that, but that's what it is. It's become a social media ran society that we come up in and live in. That's one of the perks we have to deal with. As far as the negativity that Jodeci gets, you can't live by the gossip. You can just stop giving them ammunition to shoot at you. That's the only thing you can do. I tell my group and we text each other all the time about it. Like I said, you can't beat yourself over things you do. If you slip and fall, just get up and keep going. One thing the media can't stop no matter what is a hit record.
YouKnowIGotSoul: Even though the media has given you a lot of negative press, but artists still show you love. Drake actually sampled you guys recently on his new song. Since it's been 20 years since the last Jodeci album, what do you think your impact has been on music today as far as the sound?
Mr. Dalvin: If you look at artists like Justin Timberlake, Justin Bieber, Usher and Drake, all these artists mention Jodeci and every song has a Jodeci line. Even right now, you have 13 year old kids rapping "Jodeci Back" and they probably couldn't tell you the cast of Jodeci, but everybody knows the songs. To me, that's how you measure success. When you see 13 year old girls singing our songs and they know every lyric, that's how you know you that you not only touched people, but also different cultures too. You branched out to other cultures and it's not just black culture or Hip Hop culture. Not taking anything from the other R&B groups that try to imitate Jodeci, but that's why we have sustained even though we haven't put out an album. That's why we're still relevant in today's market.