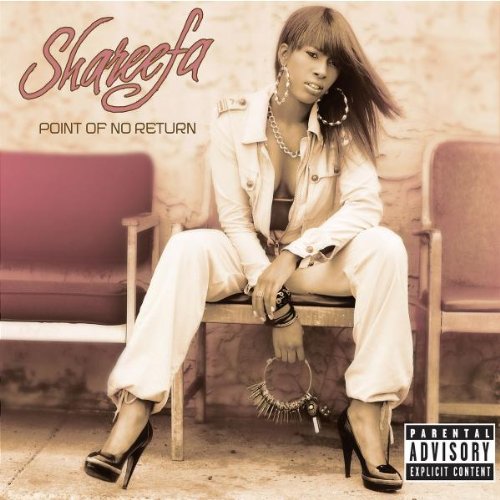 Shareefa earned her reputation in the industry for originally being the first female singer signed to Ludacris' Disturbing Tha Peace record label. However, years earlier, she was actually discovered by the legendary Teddy Riley who took her in as his protege. Although her debut album "Point of No Return" wasn't a huge commercial success, the album had very favorable reviews and those fans who have heard it, love it. Now over six years since that debut, many fans have been left wondering what's next from Shareefa. She released "The Misunderstanding of Shareefa" mixtape a couple of years back, and is definitely still on her grind with DTP (Disturbing Tha Peace). YouKnowIGotSoul caught up with her to discuss what she's been up to, memories of her debut album, her current label situation, and much more.
YouKnowIGotSoul: How did you originally meet Teddy Riley?
Shareefa: I met him through his personal assistant Kenny Quiller, Teddy was looking for a girl for a final slot in a Group called Honey.
YouKnowIGotSoul: Eventually when you parted ways with Teddy, how did the Distrubing Tha Peace situation come about?
Shareefa: My demo was handed to Jeff Dixon at a show in North Carolina by a mutual friend and from there it was on.
YouKnowIGotSoul: Were there any reservations about being a soul singer joining a label known for hip-hop?
Shareefa: I was young at the time and I figured it would be a good move and I did not really get a chance to sit and analyze the situation. The fact that it was a hip hop label and it was Ludacris who wanted to sign me, who was the hottest artist at the time, I felt it was a great opportunity.
YouKnowIGotSoul: What do you remember about the creation of your debut album "Point of No Return"?
Shareefa: Just really being happy because finally my dreams were coming true which I had 75% control of my album from picking the production, writing. I was really having a good time from going through the industry and learning a lot, to making mistakes and learning from it.
YouKnowIGotSoul: You released the "Misunderstanding of Shareefa" mixtape a few years ago, talk about that project.
Shareefa: I released it in 2010 because I felt my fans needed to hear more music from me being as the album still did not have a release date and I wanted to continue to give my fans more music from me and whats better than free music? *Laughs*
YouKnowIGotSoul: Since your debut came in 2006, what was the plan for your follow up album?
Shareefa: The plan was to create and finish "The Secret" and get it out to the fans…that was the plan.
YouKnowIGotSoul: Currently, what is your label situation?
Shareefa: I am still signed to Disturbing Tha Peace.
YouKnowIGotSoul: What are you currently working on?
Shareefa: Music, music, and more music. I'm just grinding. Music is my life I'm just keeping it pushing so expect more from Reefa in the near future.
YouKnowIGotSoul: What can we expect next from Shareefa?
Shareefa: I'm finishing up the mixtape "THEY GON LEARN", put out some exclusive videos and making Shareefa a household name by building my brand.