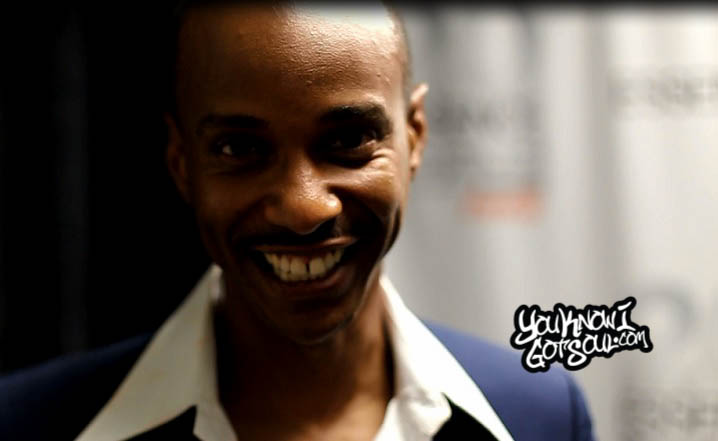 Since his hiatus from music in the early 00's, many have been greatly anticipating the return of Tevin Campbell. After a run of success with multiple platinum albums in the early 90's as a child star, things really slowed down for him at the turn of the century. His absence from the spotlight kept many wondering what his future plans were, and after a triumphant return at the 2014 Essence Music Festival, the future is now. We caught up with Tevin in the press room and he filled us in on his plans for a new album.


YouKnowIGotSoul: How did you know it was the right time to return to music?
Tevin Campbell: I think it was an improtant thing. Last year my mom put out the request for me to do it, but it was too late to do it. I found out this was Essence's 20th year anniversary, so I thought it was the best place to do a live performance and to show that I'm still actually here.
YouKnowIGotSoul: Talk about your new music and what we can expect.
Tevin Campbell: It's definitely going to be R&B. I'm working with Faith Evans, Teddy Riley and T-Pain has promised to write me a song. I'm going to talk about all the time I was away from the business. It's not going to be "Can We Talk" or "I'm Ready", it's going to be grown man talk.