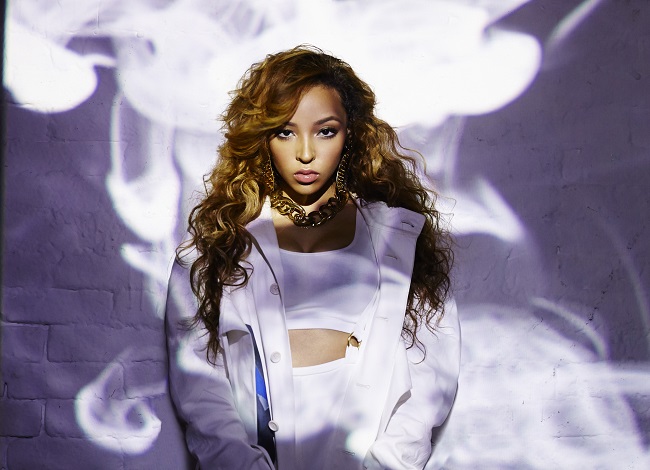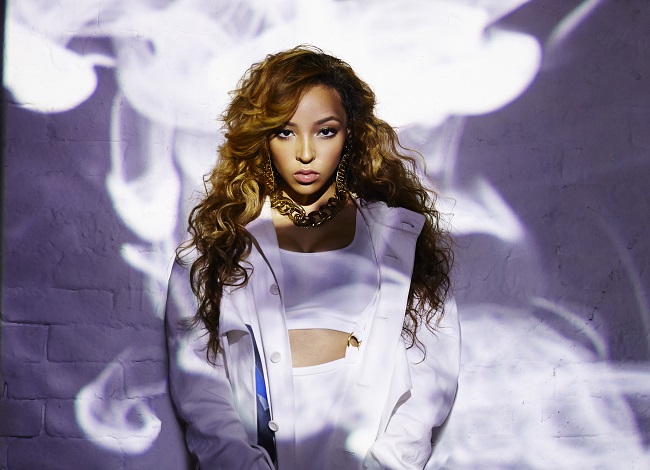 A breath of fresh air is the most accurate way to describe Tinashe's debut album. Her single "2 On" was a massive hit at radio and her debut album "Aquarius" was well received by both fans and critics for its mixture of R&B, Hip Hop and alternative music. She's already been compared to some of the R&B greats and you can see definitely see that she's taken the time to study artists like Janet Jackson. Even though the DJ Mustard produced single "2 On" was a little more commercial than what Tinashe fans may be used to, the rest of the album showcased the signature Tinashe sound. It's the same sound that allowed her to build her loyal fanbase. The success of her album has given her an opportunity to headline her first solo tour where she will travel across North America and Europe to showcase her vocals and dancing skills. YouKnowIGotSoul had a chance to speak to Tinashe about her upcoming tour and what people can expect from her in the near future.
YouKnowIGotSoul: Your debut album "Aquarius" came out a few months ago. What's the reception been like for the album?
Tinashe: It's been really positive which is obviously a great thing when you work really hard on an album or a project. It was received well and I think that's all you can really ask for.
YouKnowIGotSoul: How did you measure success for this album? And how has that changed since your days as an independent artist?
Tinashe: I think I really just go about it the same way. You just have to listen to people who have been there with you like your fans. It's about fan feedback and also the critics have been saying really great things. I think it's about what the album has done for the fans and they tend to appreciate it more.
YouKnowIGotSoul: With each project that you've put out, it's been a progression. From "Black Water" to "Aquarius", what would you say is the most noticeable difference?
Tinashe: I'm not exactly sure. I definitely went through a lot of new experiences after "Black Water" came out. I went touring and this year has been really incredible. I think if there's any difference, it's what I've been through personally and that definitely affects the way I create music.
YouKnowIGotSoul: Even though you had some commercial records on there, you were still able to maintain your signature sound on your album. What's the key to that?
Tinashe: I think the key is to just follow my instinct. I'm not trying to listen to too many people and just do what feels right for me. I created a lot of music at the end in my home studio again and I was in my zone. That's really where I can tap into who I am as an artist.
YouKnowIGotSoul: "2 On" was one of the biggest singles of the year. From the people who only knew you from that song, they didn't know you could actually sing. But when people go back and listen to your mixtapes as well as watch you on stage, they begin to realize that you have a lot of talent vocally. Was that discouraging for you?
Tinashe: I think it's definitely to keep in my mind going forward. I wouldn't say it was discouraging because the song was such a success that I kind of ignored it. *Laughs*
YouKnowIGotSoul: You have a good ear for melody which is impressive for a younger artist. Where did you develop that?
Tinashe: I guess it's natural. I've been songwriting since I was 5 years old. Melody has always been my favorite thing about making music.
YouKnowIGotSoul: What's your process for choosing beats to write to?
Tinashe: I just choose stuff that I want to listen to and make it my own.
YouKnowIGotSoul: You're going on tour soon, so what can people expect from that?
Tinashe: I'm so excited to go on my first headlining solo tour. I'm really excited for it. It's going to be full of energy and there's going to be a lot of dynamics. I always like to integrate the dance stuff, so I think it's going to be a great show.
YouKnowIGotSoul: I know your sound is darker, so how do you bring that energy on stage with those records?
Tinashe: It's kind of funny. Whenever I have a live environment, even the slower songs tend to have energy with them. I add live drums and the dance obviously adds another element. It doesn't seem forced when we try to add energy to those songs.
YouKnowIGotSoul: Have you thought about a 3rd single yet?
Tinashe: I have some ideas, but I haven't made a decision yet. We want to wait until the top of the year and then we'll see what happens.