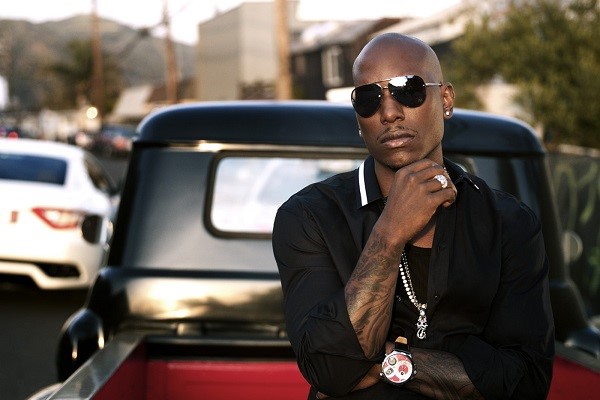 Tyrese has one of those personalities that people will either love or hate. He's never been one to shy away from voicing his opinion on certain topics even if it made some people feel uncomfortable. One thing is for certain though, no one can say that he isn't passionate about what he believes in. Tyrese went against the grain on his latest album "Black Rose" and created a traditional R&B project with no influences from the radio trends. The album ended up debuting at number one on the Billboard 200 charts and proved to a lot of people that there is still a place for R&B music. YouKnowIGotSoul had a chance to talk to Tyrese about the success of his new album and also the direction he decided to take with this album.
YouKnowIGotSoul: A lot of R&B artists have put out great albums, but they haven't been able to sell a lot. What do you think you did differently to get your album to number one on the charts?
Tyrese: The way I move as a business man, I don't have pride and ego. My social media, the way I operate and communicate everything comes down to you being able to move and operate from a place of confidence and getting things done. To me, pride and ego is the number one career, friendship, relationship and marriage killer. So many don't want to come off thirsty. So many people don't want to come out like they're begging people into supporting them. I don't care about any of that. That shit is out the door. I want your support and I need your support. I'm not going to be successful if you don't show up to help me make a statement. As much money as I have and as many box offices receipts that I have under my name, I have never allowed my pride and ego to kick in and make anybody feel like I'm better, bigger or above passion. That's my answer. It's not to say that those artists are doing that, but I feel like there's so much more artists can do to sell our hits. A lot of people just don't do it.
YouKnowIGotSoul: When we interviewed you during the release of your "Open Invitation" album, you told us one of your greatest desires was to create a club record. You did that with "Too Easy" with Ludacris, but "Stay" ended up being the single that pushed your album. Do you still have any desires to make club records now that you've had success in the Urban AC market?
Tyrese: There's only been so many records that have been up-tempo that have worked for me. My voice is very raspy and I don't necessarily sound good on up-tempo records. It's not necessary my sweet spot in general. At the end of the day, whether "Stay" happened to be an adult contemporary record or "Too Easy" was an up-tempo, I don't think "Too Easy" was a hit. I think it was a good song. Ludacris smashed his verse, but I don't think it was a hit. That's why it didn't work. "Stay" was a hit and it cut through.