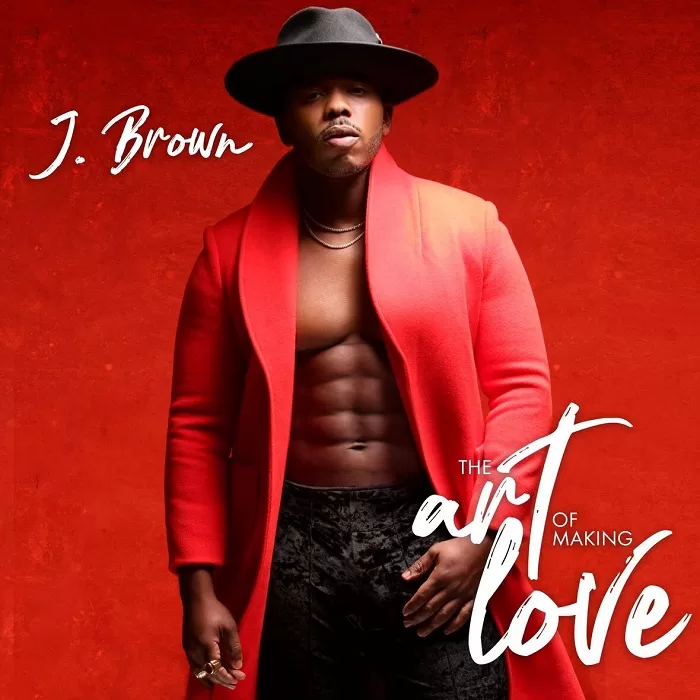 Check out the sophomore album "The Art of Making Love" from Billboard chart topping singer/songwriter J. Brown.
The project releases via the MochaMusic|SRG-ILS label imprint and is a testament to J. Brown's artistic growth and maturity, as it focuses on the theme of actual love.
During the recording process, J. Brown had a clear vision for the album and chose the title "The Art Of Making Love" to reflect his intention. The aim was to encourage both women and men to reconnect with the emotional and mental aspects of love, moving beyond the purely physical act of lovemaking. With a strong emphasis on authenticity, J. Brown and his team entered the studio with the goal of creating a cohesive album that can be enjoyed from beginning to end.
Brown embarked on a collaborative journey with revered talents such as Carvin Haggins and his exceptional writing team, The Ring, and Grammy Award-winning producer Camper.
Included on the project is recent single "My Whole Heart" which serves as Brown's 6th Top 25 Billboard R&B single.
"The Art Of Making Love" promises to deliver a musical experience that transcends the surface level and delves into the deeper emotions and connections associated with love.